Jamaican Artist Juliet Thorburn Exhibits New Works in Pennsylvania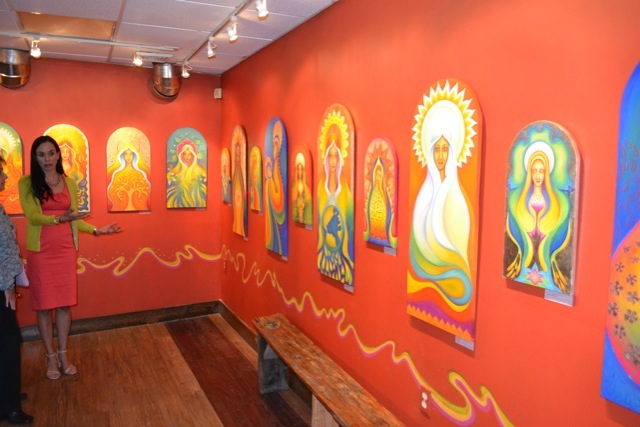 "Mystical Madonnas" by Jamaican artist Juliet Thorburn opened on Friday April 6th at the Willow On State Gallery in Kennett Square, Pennsylvania, USA.
Juliet's collection of 22 vibrant and colourful oil paintings pay tribute to the female figure in all her true essence and glory.
Many people turned out for this event which also included the works of artist Richard Remenick.
There was live music, refreshments and Tarot readings throughout the night and Thorburn received many compliments and praise about her pieces on display.
The works are for sale and the show will continue for another two months and are also available for viewing at Juliet Thorburn.
See YardEdge interview with Juliet Thorburn part 1 and part 2.