JCE's Kingston Art Trek Explores Uptown & Downtown Galleries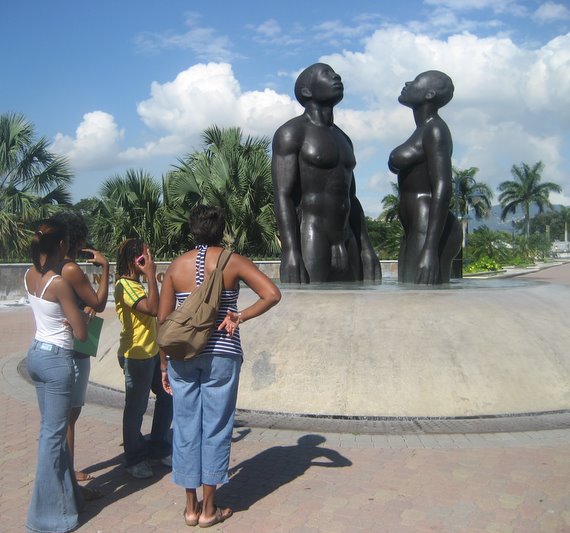 This past Saturday, I ventured out with a group of art enthusiasts on the inaugural Kingston Art Trek- our mission, to visit a cross-section of Kingston's galleries. The creation of Jamaica Cultural Enterprises (JCE), a new tour company specializing in cultural tours of Jamaica, the Kingston Art Trek is designed to expose participants to a wide range of local art and artists. It also turned out to be an education on the history and landmarks of Kingston, as well as a great opportunity to meet fellow art aficionados!

JCE's Karen Hutchinson was an excellent tour guide, highly knowledgeable on local art and on Kingston's history and highlights. She expertly guided us around the various galleries, while simultaneously trying to keep us on schedule- not an easy task with so much to see!
We visited a total of six galleries, three downtown and three uptown, including Emancipation Park in New Kingston, Revolution Gallery, the National Gallery of Jamaica, Studio 174, Roktowa Gallery, Heather Sutherland Wade's gallery and Grosvenor Galleries. A comfortable bus kept us from worrying about traffic and parking and allowed us to focus on the sights and sounds around us.
Here are a few shots from the tour, some courtesy of fellow art trekker Daren Moncreiffe.
We began the day at 10 am sharp with coffee at Emancipation Park, where we viewed Laura Facey-Cooper's Redemption Song, which although we're all quite used to now caused quite a stir when it was originally unveiled.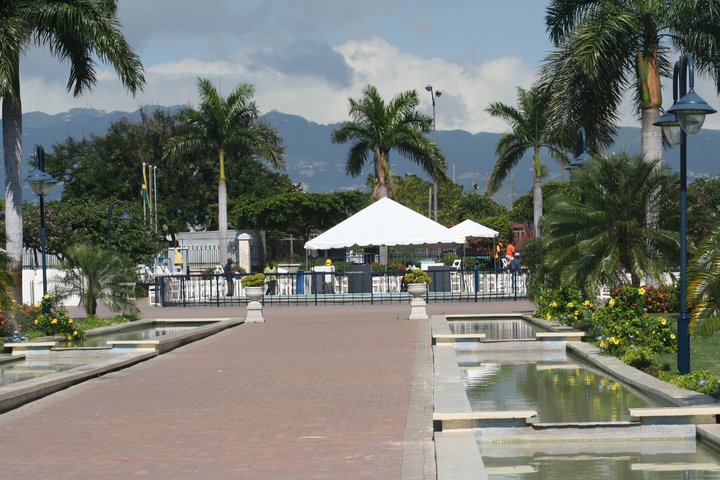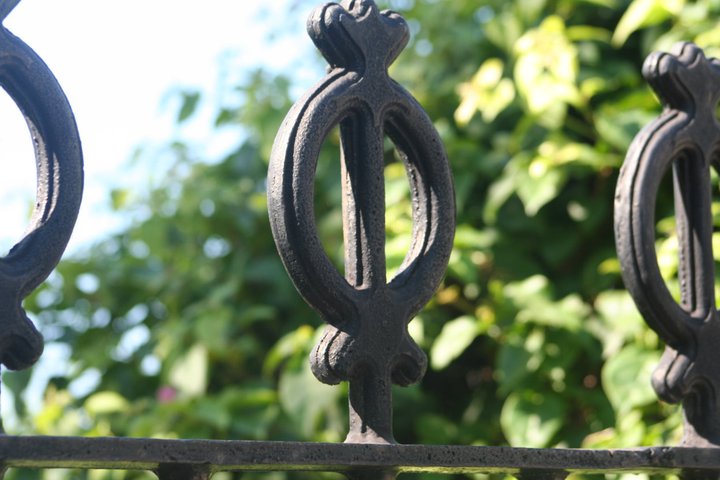 The next stop was Revolution Gallery on Lady Musgrave Road, where an exhibition by Gerard Hanson, winner of the Super Plus Under 40 Artist of the Year, was on display. Another cup of coffee here was a welcome touch for the late risers among our group, yours truly included.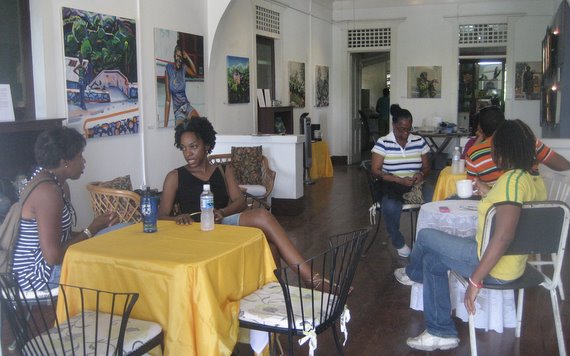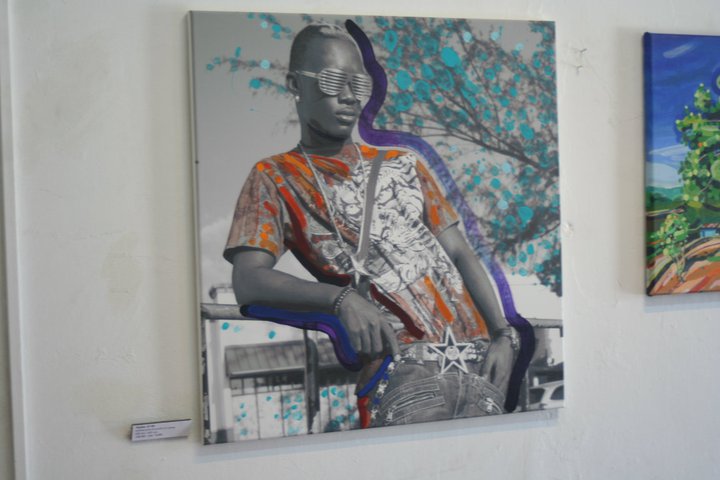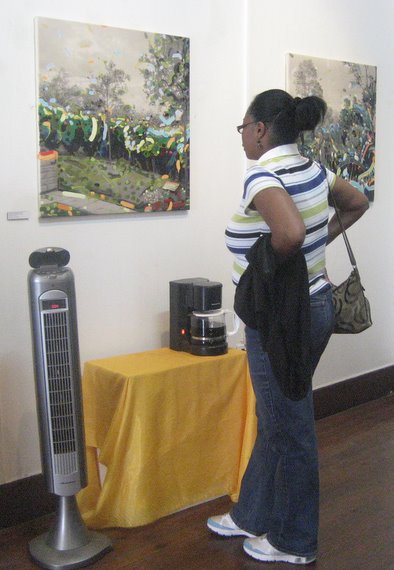 It was now time to head downtown to the National Gallery, preceded by a stop at the waterfront to view a reproduction of Edna Manley's sculpture Negro Aroused (the original is housed in the National Gallery). Kingston's waterfront is beautiful on a Saturday afternoon and a great spot for lounging and picnicking – a food/flea market would work perfectly here (as I suggested to some of the other tour participants, who happened to be from the Urban Development Corporation UDC, which is responsible for this area).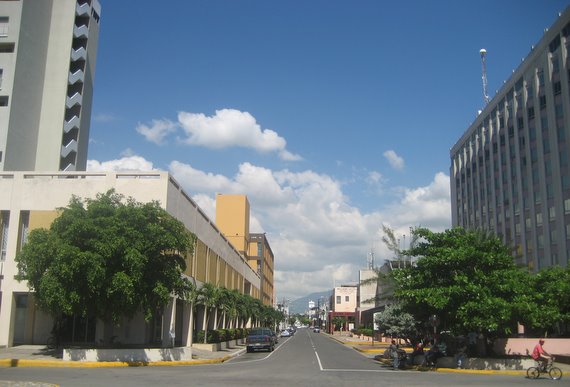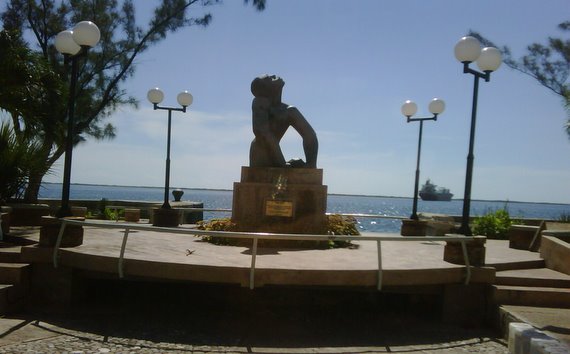 The next stop was Studio 174 on Harbour Street- always interesting as this community gallery features the work of its past and present students (the gallery offers free community art classes on Saturday mornings), as well as work from graduates of the Edna Manley School of Art.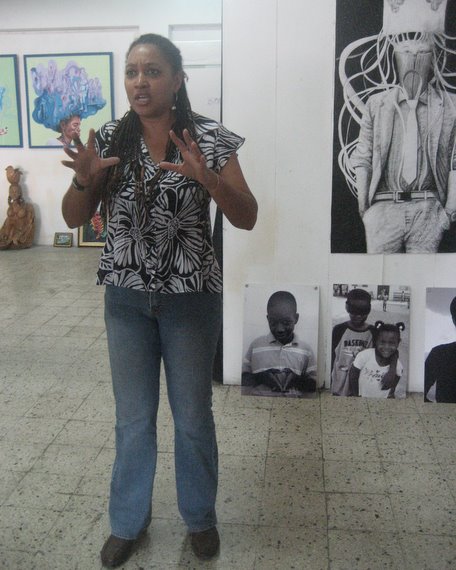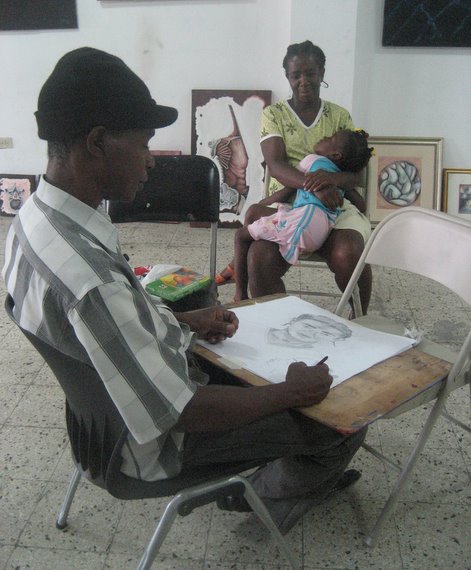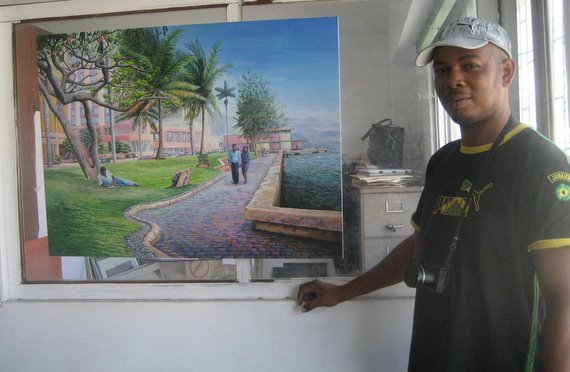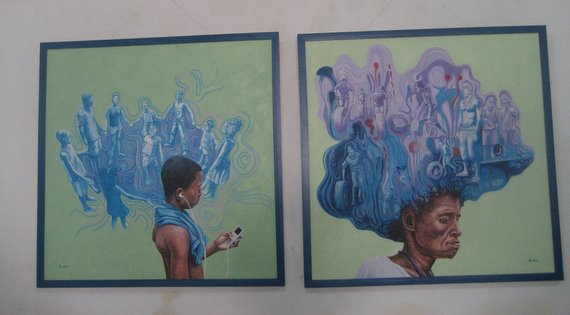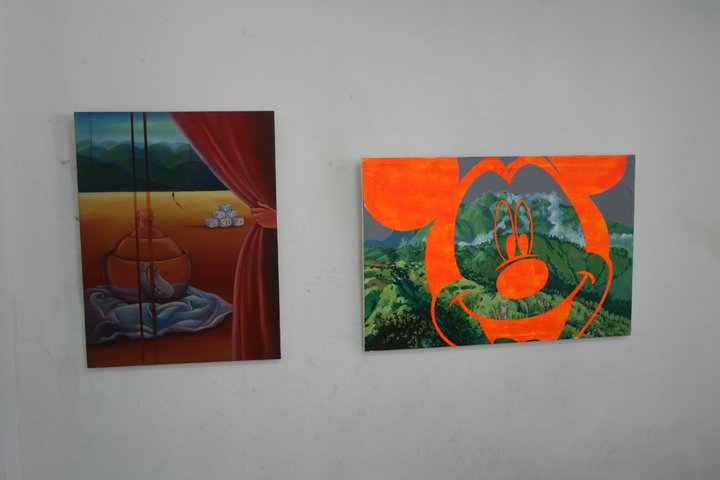 The next stop was Roktowa Gallery on West Street. Roktowa is an extremely interesting space located in a converted industrial building, and it is more akin to the loft spaces of SOHO in New York, with high ceilings, columns and an edgy warehouse feel, than to a traditional Jamaican art gallery. Roktowa was displaying works by Khary Darby and Dion "Sand" Palmer, two artists from their Artist in Residence Programme.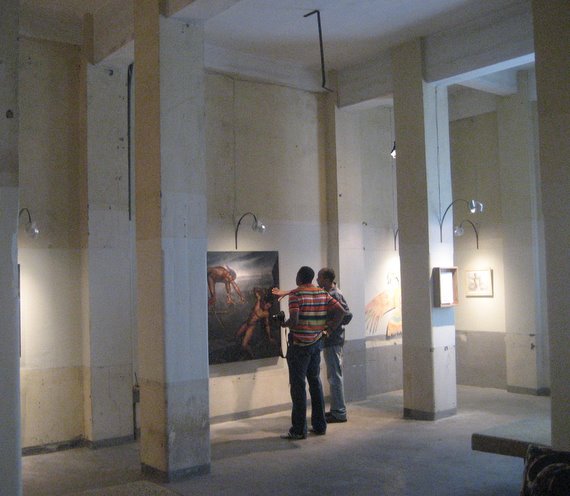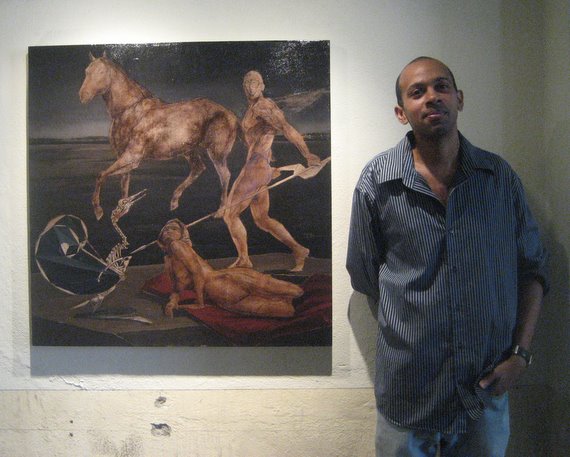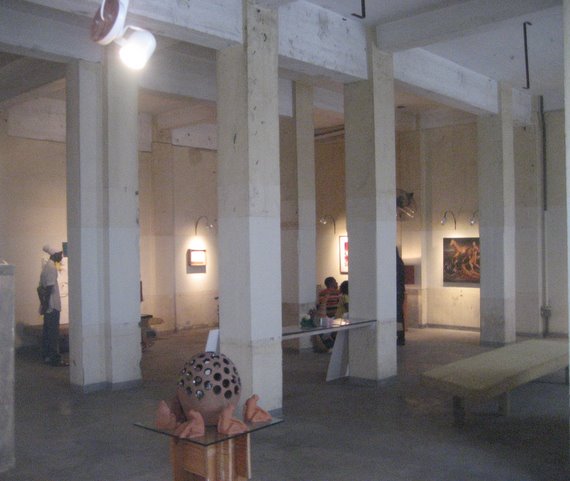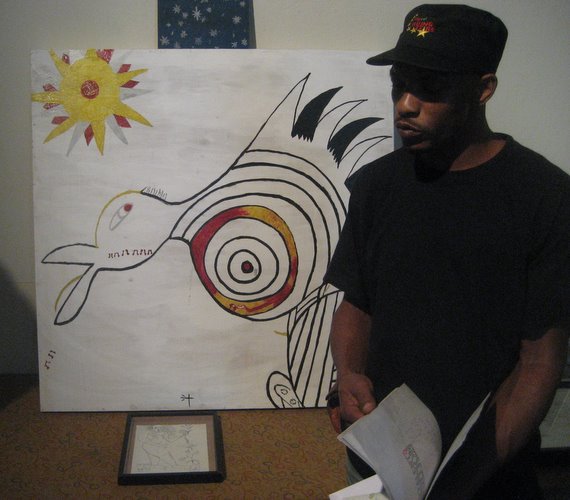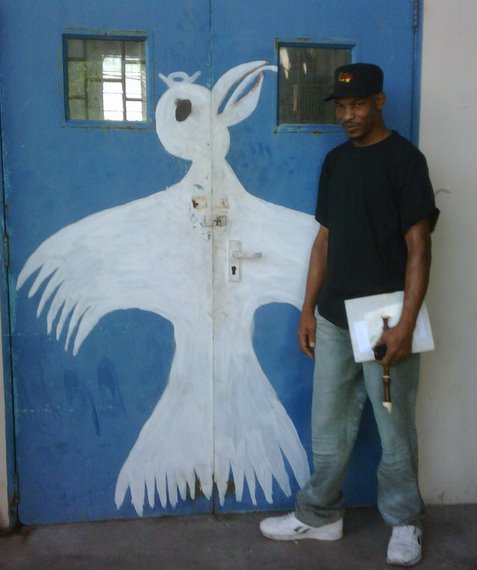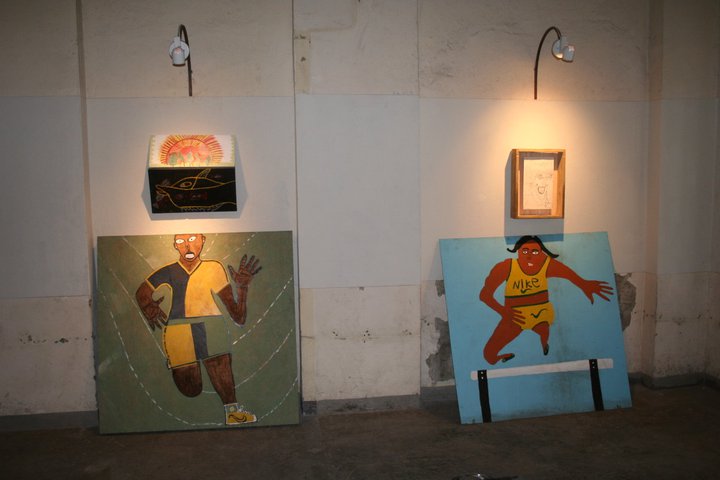 With the downtown leg of our tour completed, we stopped off at Grafton Studios for lunch (I had sweet and sour tofu which was delicious). Grafton is the music studio owned and operated by Mikie Bennett, a well known Jamaican musician and record producer.
After lunch we headed uptown to the home gallery of artist Heather Sutherland Wade. The Wades have a beautiful home in the hills of Kingston, replete with a stunning array of work by Sutherland Wade and an equally stunning view of Kingston. We were fortunate enough to be there for tea time as well as for sunset.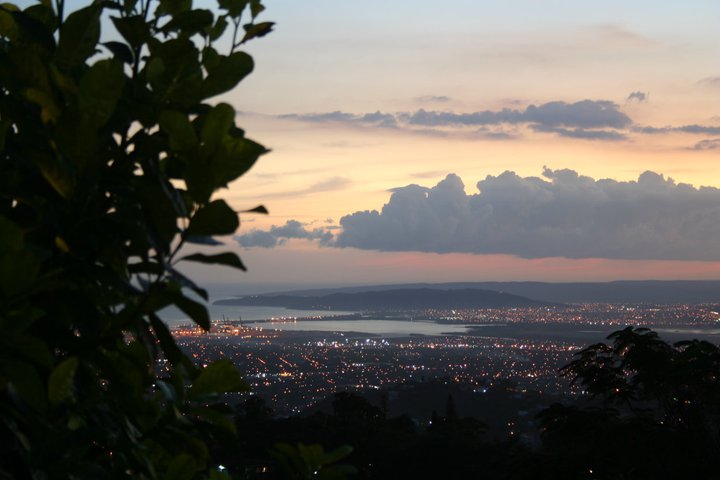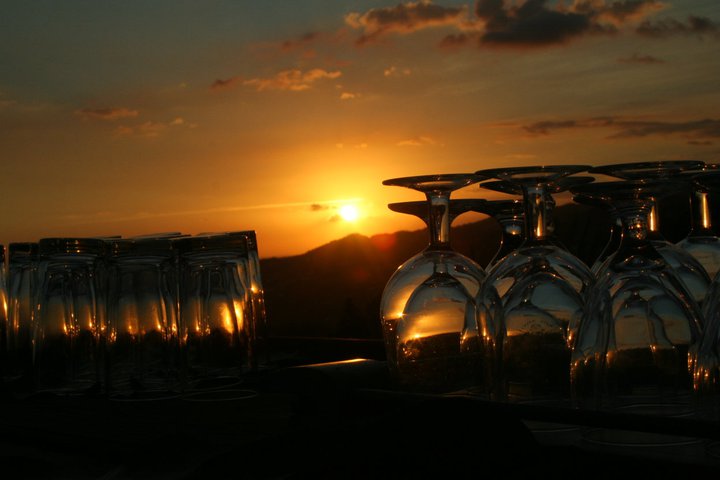 The final stop on the Art Trek was Grosvenor Galleries in Manor Park, where an opening by Laura- Anne Fung, a talented young Jamaican artist who paints in a bold bright style, was taking place. In addition to the great paintings on display, the event also featured an open bar and a wide selection of delectable finger food and desserts- a fitting end to an amazing day!