YardEdge Talks to Kaili McDonnough Scott About the Market at the Lawn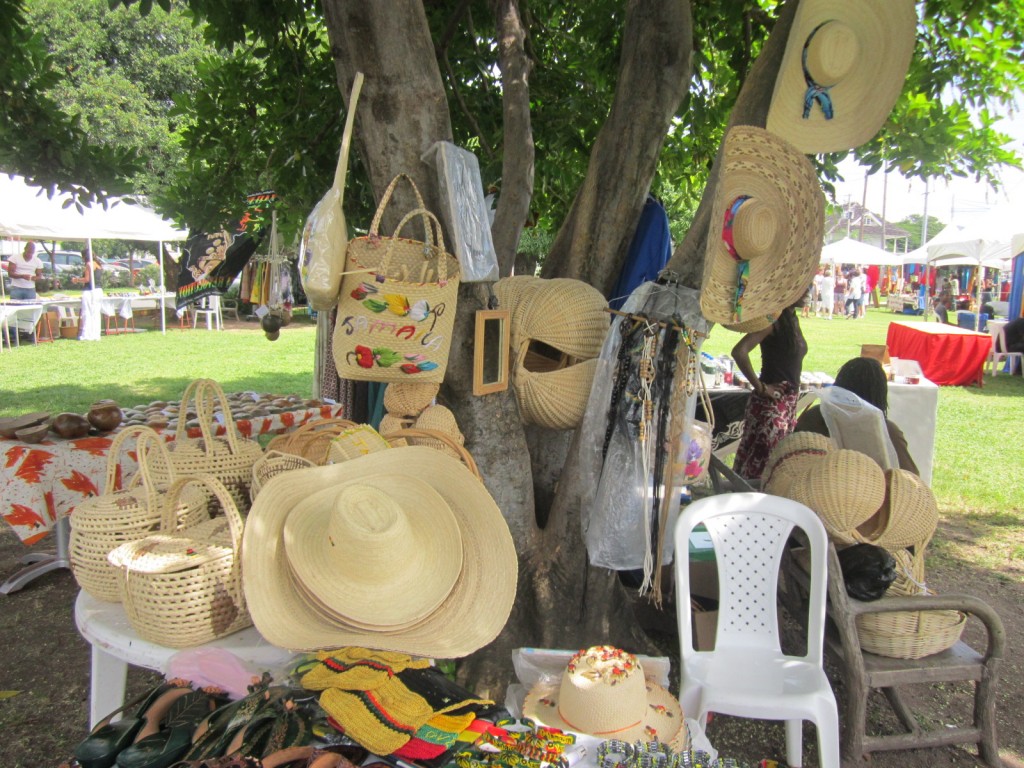 YardEdge talks to Kaili McDonnough Scott, the force behind the ongoing Market at the Lawn series which features a great selection of clothing, art, craft, food and drink and just other funky stuff. Next Market at the Lawn is this Sunday, March 25th.
YardEdge: What are you trying to achieve with Market at the Lawn?
Kaili: The idea behind Market at The Lawn came from my love of flea markets. When I lived away in London, Sao Paulo, Boston and New York one of my favourite things to do was to wake up on a Saturday or Sunday morning and roam the flea markets in search of great buys.
In Jamaica we have a lot of great art and craft items and my idea was to bring these together for sale along with antiques, food, clothing and accessories and create a relaxed atmosphere where people could just walk around and have a good time, even if they weren't up for buying anything.
 YardEdge: When and how did it get started?
Kaili: Market at The Lawn started in September 2009 down on West Kings House road at a property that is owned by my family. The idea that I envisioned in my head came together perfectly and has evolved beyond my expectations, especially now that we have moved the location to Devon House, which is a space that all Jamaicans know and enjoy.
 YardEdge: How has it been going so far?

Kaili: At first it was challenging to sell the idea to the vendors and patrons, but as I always say, it takes at least a year before anything takes off in Jamaica. People really seem to enjoy the vibe at Market.
It's an open-air market with no cover charge, so people have the option to browse or shop and what I think that our patrons like is that we always have great music and activities for the kids.
YardEdge: What are your greatest challenges?
Kaili: The only real challenge we face at every Market is making sure that our vendors make good sales and sometimes that's impossible because of what they are selling. People come to Market to buy very unique, one of a kind items and if a vendor isn't selling what people want, then sales are slow and the vendors are unhappy and what we don't like are unhappy vendors.
YardEdge: Plans for the future?
Kaili: Now that we have established ourselves as the premier outdoor market in Kingston, it would be nice to take the show on the road out West to Montego Bay. I would also like to encourage more local artisans to come on board, as well as more farmers so that we can better establish the famers market section of the market.
You can contact Kaili about Market at The Lawn by emailing thelawnkingston@gmail.com or call 428-6523.