FNO Spotlight on Jamaican Jeweler, Kima Francis – Creating Natural Jamaican Jewelry
This Friday's Fashion's Night Out – look out for designs by Jamaican jeweler, Kima Francis!
YardEdge talks to Jamaican Jeweler, Kima Francis about her unique creations made from nature.  As she says, "Adorning nature's best with nature."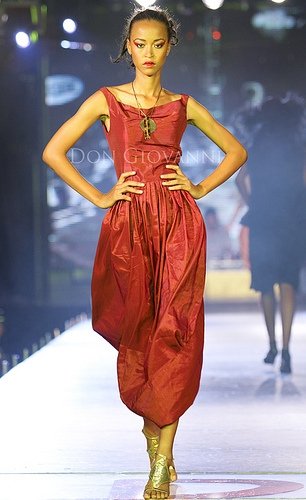 'Fashion Block 2008' – Knutsford Blvd, New Kingston
Part 1 of a 2 part interview, Part 2 here
YardEdge: Why are you an artist?
Kima: I am an artist, because this is what God wants me to do. This is the talent He gave me and I enjoy using it. It's very fulfilling! Always discovering something new, at least most of the time!
YardEdge: When did you first realize that you were an artist or wanted to become one?

Kima: I was always interested in the arts. I have liked both the visual and performing arts from as far back as I could remember. I was more interested in paint and fudge sticks rather than barbie dolls, but in terms of becoming an artist, I didn't know even when I started going to Edna Manley College (EMC). I just went because my textiles teacher at 'Andruz 'recommended that I at least go for the 1st yr, and with the help of my grandmother I got registered to EMC 2 weeks into the semester. There is where I got my first taste of jewellery making!
YardEdge: How would you describe your work?
Kima: Physically – my work is very nature oriented. The designs are earth-toned, though I have been experimenting with bright colours such as blue, red, yellow and others. They are all 'one of a kind pieces', meaning that I can't repeat them even if I tried.
Essence-wise – It's jewellery that accentuates you as the individual, it only brings out the natural & hidden beauty in you rather than you using jewellery to look 'pretty', as if to say without it you won't look beautiful. Hence the slogan 'Adorning Nature's Best with Nature!'
So, sorry men, I'm focusing on making jewellery for women for now, since that's what I'm most familiar with, but I do intend to start doing pieces for men, so please feel free to tell me what you want to see different in the realm of jewellery!
Why jewellery? I got asked that question time and time again by other Christians, and seeing that at the church I went to then, they did not allow members of the congregation to wear jewellery, it was hard for them to understand why I would go and make the very thing they were told not to wear.
At EMC however, I did introductory courses to three different fields as part of the foundation year. I did Textiles, Graphics and Jewellery. I chose jewellery, because it was the one I knew the least about and I love making things with my hands. It turned out to be the right and the best choice I could have made, as I found myself to be very good at it, and I was never bored!
I still don't have the full answer though, as it was only last year that I got my ears pierced!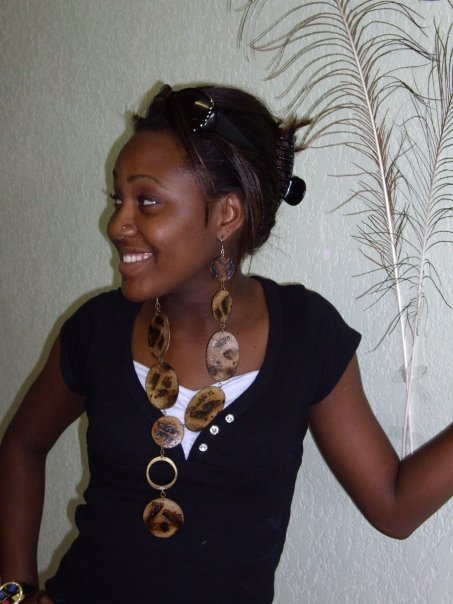 YardEdge: What artists have influenced you and how?
Kima: My teachers Mr. Sanguinetti, Mrs. Campbell, and Mrs. Wright have all influenced me in their own way. Mr. Sanguinetti taught me the importance of a clean finish, precision, and speed. While under Mrs. Campbell's supervision I learnt how to explore, push the boundaries of what is considered to be the norm in the world of jewellery and how to push yourself in terms of trying out new jewellery making techniques such as mokumé and repouse.
Mrs. Wright however, taught me how to design, how to use the elements around you to come up with something quite new. She taught me the importance of coming up with a design rather than to just make something and whatever it turns out to be is good enough for you. It saves a lot of time and sometimes money when you plan ahead. Doing this will expose you to obstacles that you would not have otherwise seen until its too late or costly to adjust if you just went straight ahead into making a piece. I'm also influenced by the great Indian culture where so much meaning is placed on the various adornments they wear.
YardEdge: What other interests do you have outside of creating art?
Kima: Natural hair styling, marketing, health, animals are just some of the other things that interest me.
YardEdge: What inspires you?
Kima: Plants, textures, the fact that there are just so many different things one can do with the calabash, colour, current events such as the Olympics, and different cultures.
YardEdge: What has been your biggest challenge with your business?
Kima: The biggest business challenge I am having at this stage in the business is money or the lack there of and just knowing where to put my jewellery. I'm also quite afraid of the unknown, or making a mistake, but it is all a part of the process (at least that's what I tell myself for comfort).
It's hard keeping your head above water. I mean sometimes I wonder whether I should just go get a job like all my other friends, just for the security of a pay cheque so that I can support myself, but with that I often fear loosing site of what I really want to do, and find myself stuck working for somebody else- making their dreams come true. This is something that I 'm still trying to work out a balance on though. I'm trying to find a way to do both.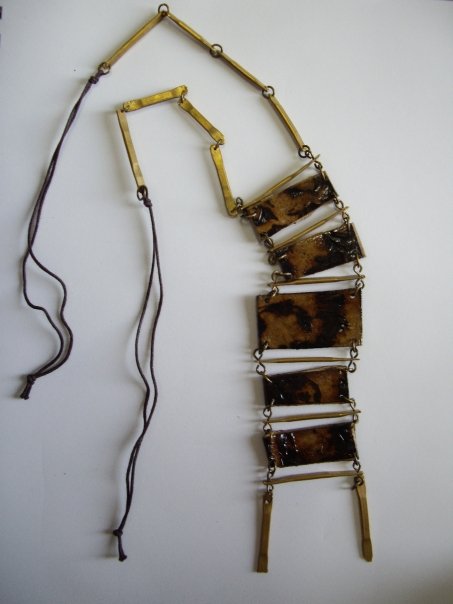 You can contact Kima by email: naturebykima@yahoo.com or via facebook
http://www.new.facebook.com/group.php?gid=24769479034&ref=mf
You can also view her jewellery @ Revolution Gallery 44 Lady Musgrave Rd.
Telephone:  876-946-0053.