The Culture Yard, Trench Town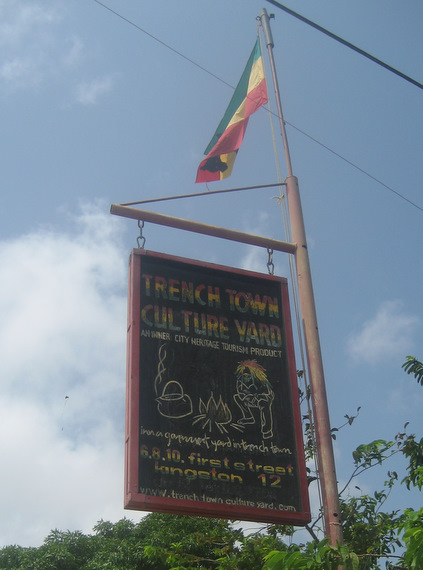 This past Saturday, a friend and I visited the Trench Town Culture Yard in west Kingston to learn more about the area that Bob Marley called home.
Upon arrival we met our tour guide Stone Man, aka Willing & Able, who gave us a full tour not only of the Culture Yard but also of the Trench Town community (be sure to ask for the community tour too as this is an important part of the whole experience).
The Trench Town Culture Yard was opened on February 6, 2000, as a tribute to Bob Marley's early home and to the community where he wrote many of his world famous songs including "Trench Town Rock", "No Woman No Cry" (co-written with Vincent "Tata" Ford), "Concrete Jungle" and "Natty Dread". Bob's room and the remains of his Volkswagen van are there, as well as other photos, artifacts, and documents giving an account of the Culture Yard's history. Trench Town produced not only The Wailers but many other seminal reggae bands including The Heptones and The Abyssinians.

According to Christopher Whyms-Stone, the architect who led the effort to restore the Culture Yard, there are further plans to develop the area, including the renovation of Marley's mother's nearby house, also in the Trench Town community.
The Culture Yard is a "must visit" for anyone wanting to get a better understanding of Jamaica's global icon, Bob Marley, and his legacy.
Another post to come on the community…