Jamaica Has a Dog Sled Team!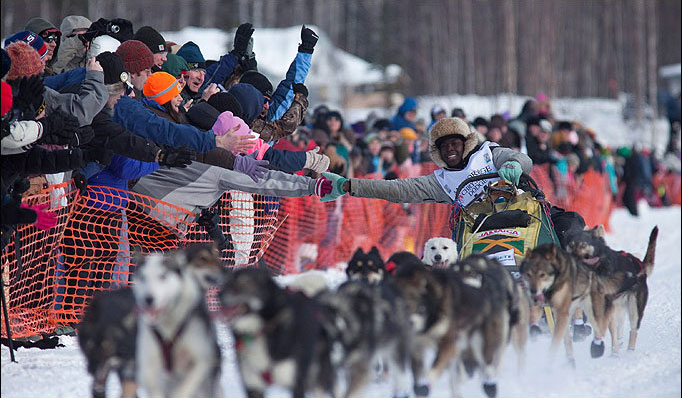 Newton Marshall, the resident dogsled tour guide and trainer at Chukka Caribbean Adventures has become the first Jamaican to compete in Canada's biggest dog sleigh race.
Congrats to Newton!

The annual 1000-mile "Iditarod" competition is a gruelling trek across the Canadian Yukon from Anchorage to Nome.