Great Huts, Boston Beach, An Eco-Tourism Resort in Portland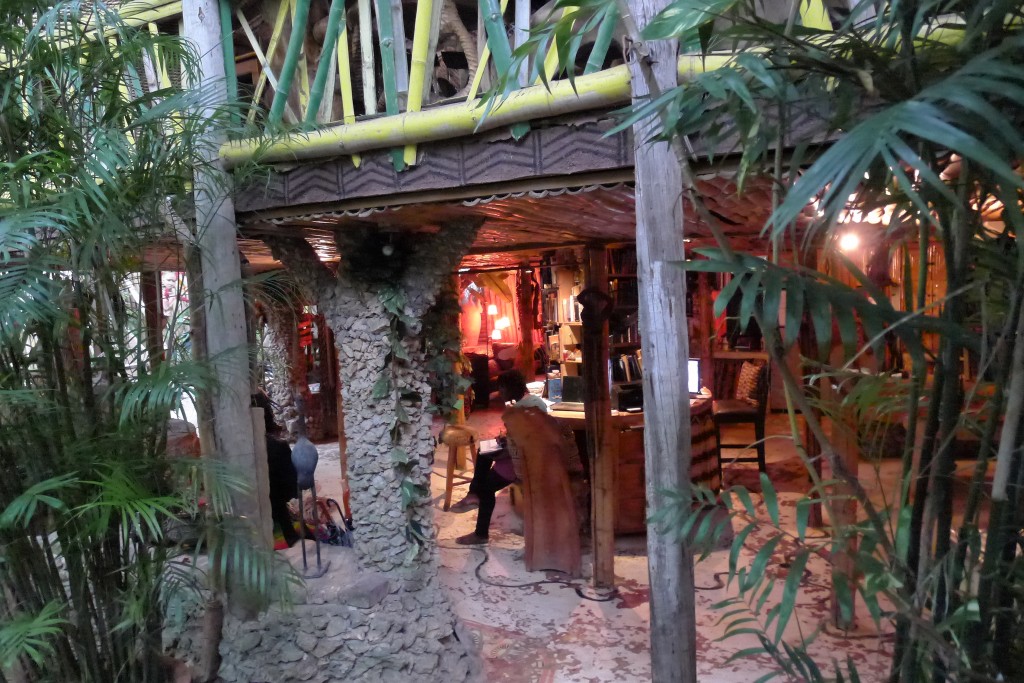 Here are some photos I took while visiting Great Huts recently. Photos contributed by my niece Sydney Wilson (age 12).
Great Huts is an eco-tourism resort in Boston Beach, Portland, perfect for your eco-tourism  vacation in Jamaica!
As described on its website, Great Huts is "built upon a 4 plus acre plateau atop the north east point of the Jamaican coast, (an) intimate vacation village of comfortably furnished dwellings, Wi-Fi communal areas, expansive cliff side views with dining areas, hammocks everywhere, lovely beach and sea pool, offer(ing) an Afro-Caribbean "roots" alternative to the traditional hotel or Villa".
I would definitely call Great Huts rustic, but nice rustic. The place was booked solid with mainly European guests who I figure go for the "rustic chic" kind of vibe.  We didn't stay the night so I can't comment on the accommodations or the food really but here are some pix which will give you an idea of the layout of the place.

They have a great little infinity type pool perched on the edge of the cliffs and a quaint rocky beach which is quite unique.
The staff was friendly and there were lots of dogs! So I'd say "must love dogs" if you're going to stay there…