Font Hill, St. Elizabeth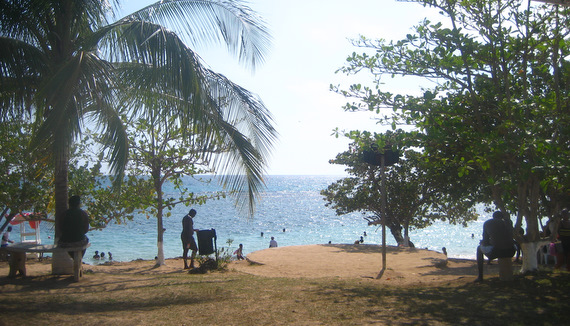 Font Hill is a beach park off the main road in St. Elizabeth (near the boarder with Westmoreland) about 20 minutes from Black River.  It's a small cove really, but the water is beautiful, the beach is clean and the facilities are good (restrooms, changing area, bar, snack counter, covered seating/picnic area).  The beach is a bit rocky but there is plenty rock-free space for swimming and sun bathing.  There is also a reef that is supposedly good for snorkeling not too far out.

Best days to visit are probably during the week as Saturdays and Sundays can get crowded and loud. Definitely avoid public holidays. Entrance fee is J$400 per person, a bit pricey but worth it.
All in all worth a visit.