Smokin' Jacket Returns to Carlos Cafe Monday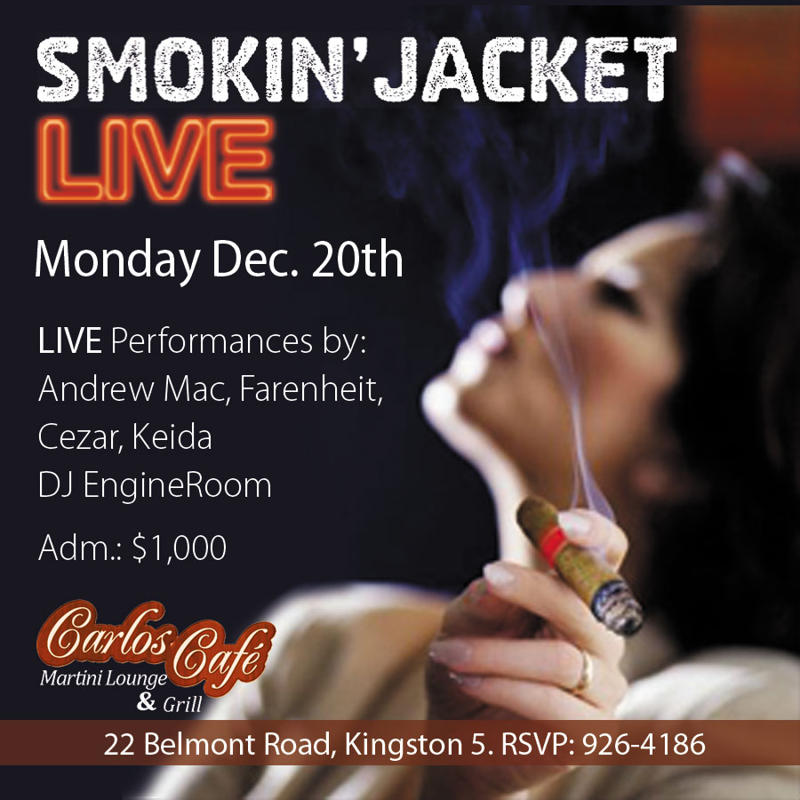 Smokin' Jacket, Kingston's plushest lounge party returns to Carlos Cafe on Monday, December 20.
This time around Smokin' Jacket features LIVE MUSIC with Andrew Mac, Farenheit, Cezar, Keida and friends PLUS eclectic selections by DJ Engineroom who'll be playing house, dubstep, and other funky selections.
SHOWTIME 9PM!
Cost  $1,000 with part proceeds going to charity.

Next Smokin' Jacket – Jan 3, 2011
For more info see facebook
Check out  Smokin' Jacket brings out the party people , Some highlights from Smokin' Jacket and More pix from Smokin' Jacket