Association of Jamaican Potters Fair Features Work from Local Potters, Artists and Jewelers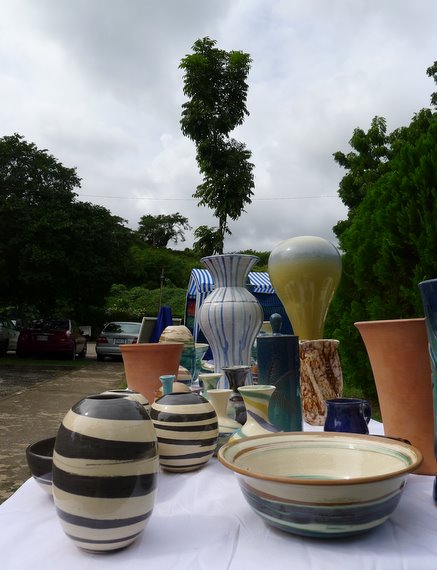 On Saturday December 18th and Sunday December 19th the Association of Jamaican Potters will be staging  their annual ART & CRAFT FAIR to be held on the grounds of the Forestry Department, 173 Constant Spring Road , Kingston 8 (just below the Tax Office and Constant Spring Post Office).
Hours are from 9 am to 5 pm.

I visited the fair this morning and there are some great pottery and other items by local artists including paintings, prints, sculpture, jewelry, candles, handmade soaps, castor oil products, straw hats and bags.
Parking is available on the grounds or on the street and refreshments are on sale.
Support local art!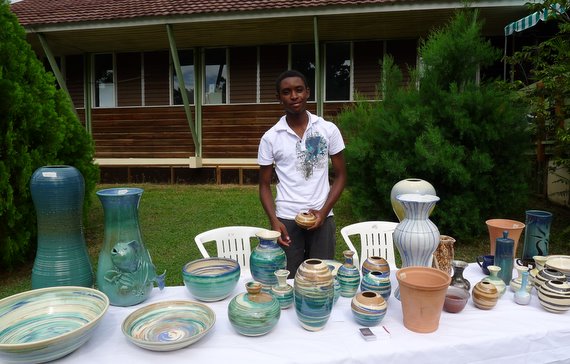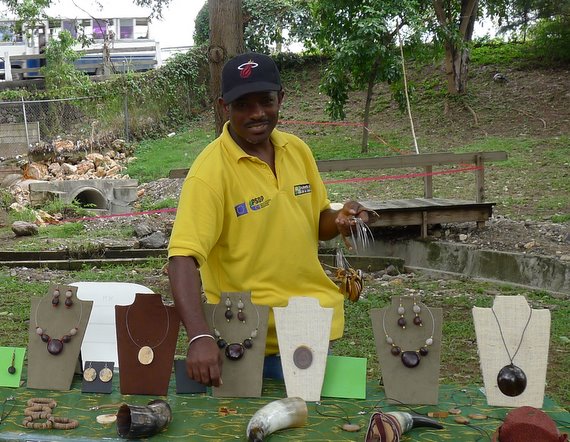 KODA has some amazing jewelry handmade from local wood and other materials including cacoon, coconut, and tamarind wood aged for 14 years.  There are also abengs made from bull horns used by the Maroons.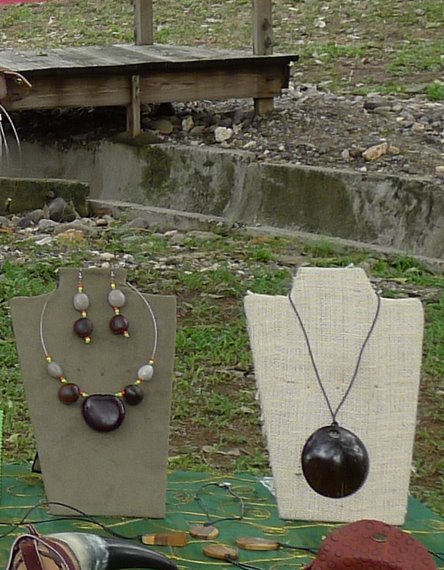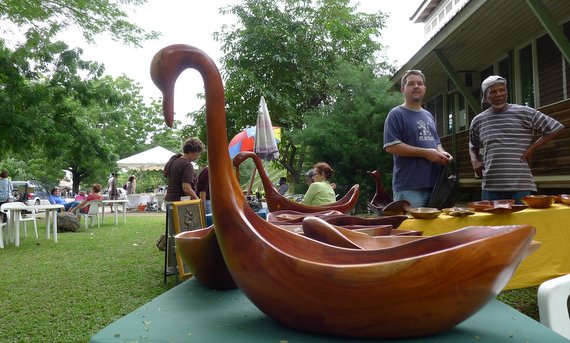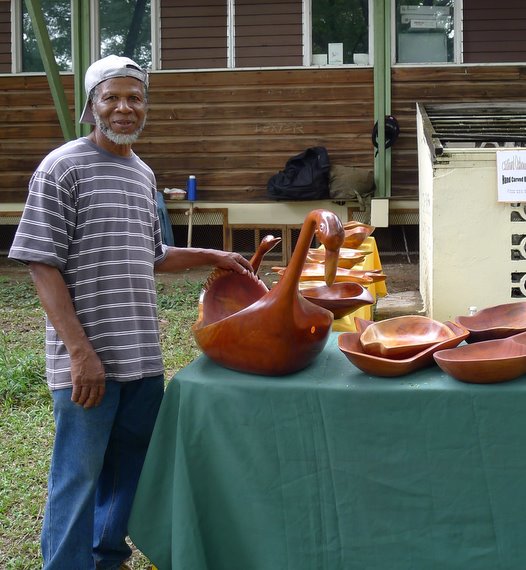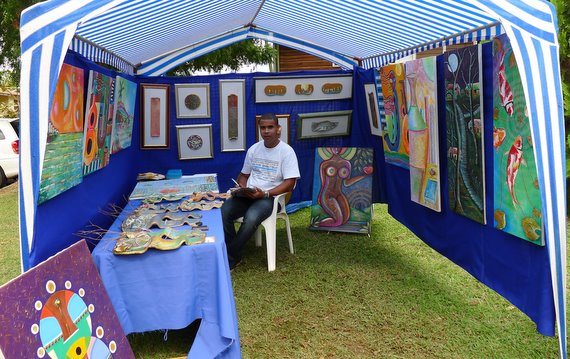 Artist Solomon Sinclair had on show a selection of his paintings and ceramics.