Luxe, the Ultimate Beach Escape Weekend & Party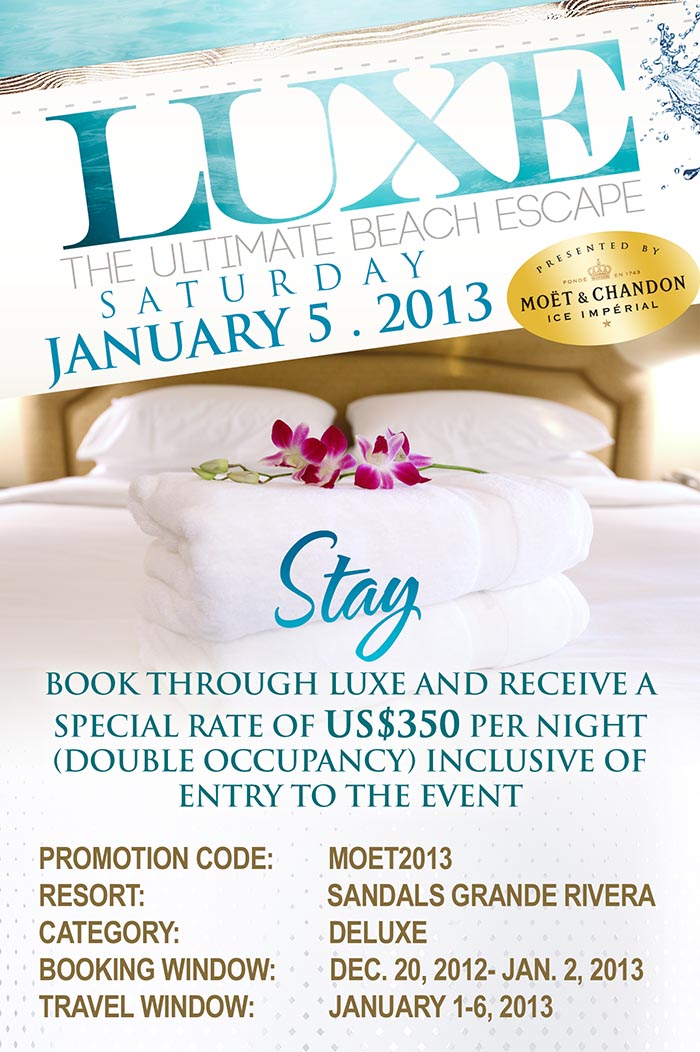 LUXE is the ultimate Las Vegas style pool party featuring VEGAS CELEBRITY SUPER DJ – DJ LEMA – (Marquee & Tao Resident DJ). 
Check it out on January 5th 2013 at Sandals Grande Rivera.
USE THEIR SPECIAL PROMOTION CODE FOR A DISCOUNT OFF THE ROOM RATE: MOET 2013. 
Presented by Moet Ice Imperial Champagne