Introducing the Big Magazine JAMAICA App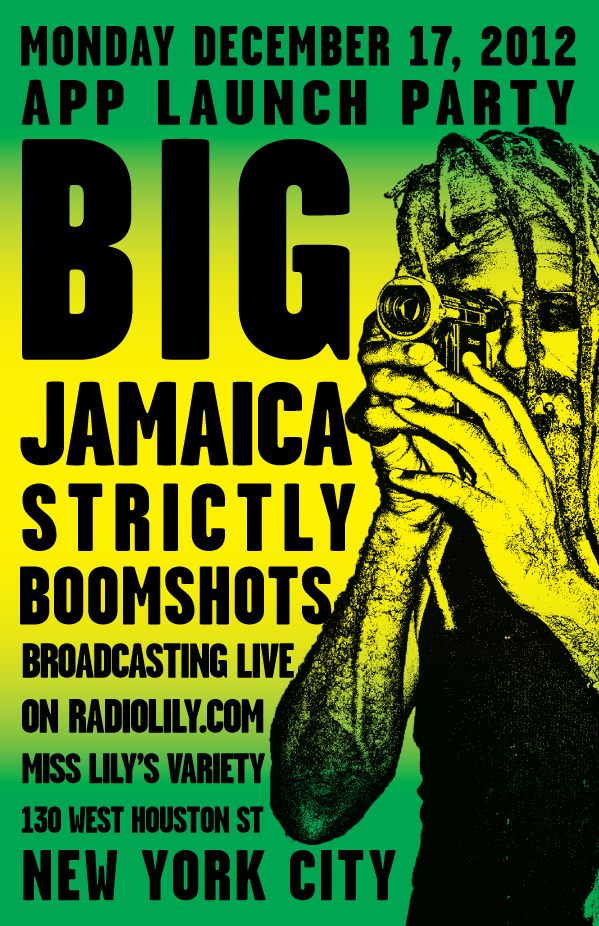 On December 17th, Big Magazine launched its JAMAICA app at Miss Lily's in NYC.
With their new JAMAICA app, Big aims to capture the unique voice, vibe and feeling of our little but talawa country.
Big describes Jamaica as one of "the most glamorous and culturally propulsive islands in the Caribbean".  Says Big, "From its incomparable musical and cultural legacies to its iconic landscapes to its globally ranked athletes, Jamaica is not only peerless, it is universally symbolic". We agree.
The Big Jamaica App will offer a mosaic of Jamaican sports, lifestyle, landscape and fashion.
Check it out here bigmagazine.com 
See the Video here – Big_Jamaica_Promotional_Video
Download App from itunes here – Big Jamaica for iPad
About Big Magazine
Since its founding 19 years ago, Big holds a unique position in the world of publishing: the ability to work with many of the best photographers and art directors to produce powerful images surrounding a single idea, or place.
Big reaches an affluent creative community worldwide, with our core audience being members of the fashion, art and advertising communities.
The creative result of each project takes the form of an issue of Big Magazine. Big has published more than 70 issues since its inception on Rio, Miami, Buenos Aires, Chile and more. We have collaborated on special exclusive issues with Nike, Adidas and Swarovski.