Hollywood's DJ to the Stars, DJ EdSki for ASCENSION, July 17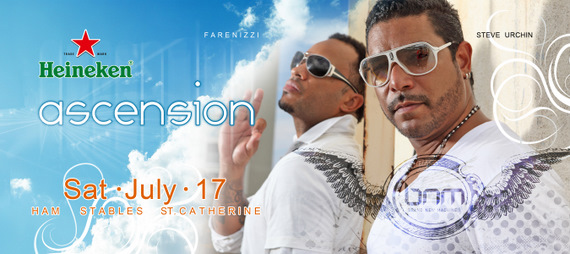 Brand New Machine presents ASCENSION, July 17th which promises to be the party of the summer.
Hollywood's favourite DJ, Edski will  appear in Jamaica for the first time at the all inclusive event. The LA based DJ is well known for his incendiary late night sets at celebrity parties on the Tinseltown circuit. He has spun his unique brand of musical fabric at several Hollywood hotspots including Teddys, MyHouse, KeyClub and Wonderland, where he is currently the resident DJ.

Brand New Machine, local promoters of the weekly BNM Wednesday night series at Fiction Lounge are stepping out of the club for the first time in years to usher patrons into the midsummer event.
Ascension will also feature local soundcrew 3rd Dimension with DJs Kamal Bankay, Mario C and Kurt Riley.
Other features to this All White bash include a lollipop bar, a Scotch bar and fully inclusive premium bars.
Tickets are being limited to 800. $3000 ALL INCLUSIVE.
Tickets now on sale at OMG on Braemar Ave and BASE mens store in Manor Park!
More on this party at The Observer