Bring in the New Year with Island Outpost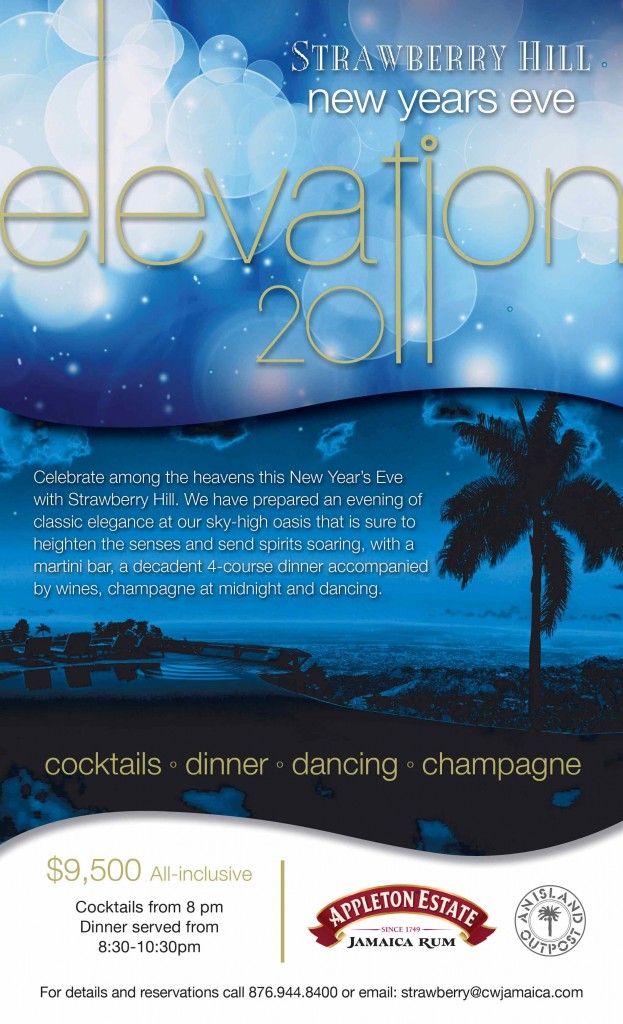 Wondering what to do for New Years Eve?

Just take the Island Outpost New Year's Eve multiple choice quiz…
How would you like to ring in the new year?
A. On top of the World (Strawberry Hill)
B. Just like Bond, James Bond (GoldenEye)
C. Grooving on the Edge (The Caves)
D. Jammin' on the Beach (Jake's)
Last year went to Strawberry Hill for New Year's Eve and had a great time!
The Caves, Negril would be a great choice too!