"Beautiful" Today Presents A Different Vibe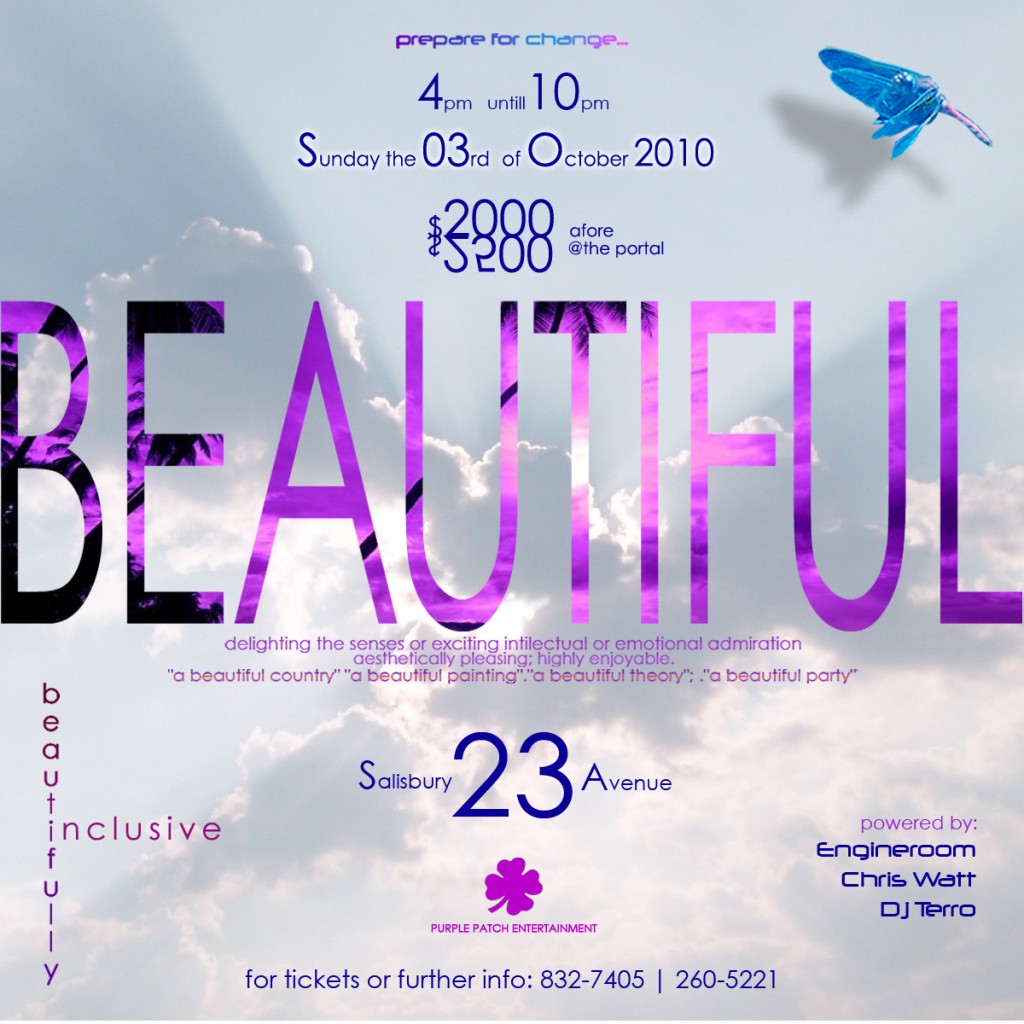 Today, starting at 4pm at 23 Salisbury Ave there will be a different kind of party.
Purple Patch Entertainment presents "Beautiful" which they describe as "an event that will encapsulate all we've come to know and love of entertainment. Stripped of hype and clichés, and built on the premise of clean quality music".
Sounds good to us.
More info on their facebook page