YardEdge Talks to Jamaican Poet, Tanya Shirley About Her New Collection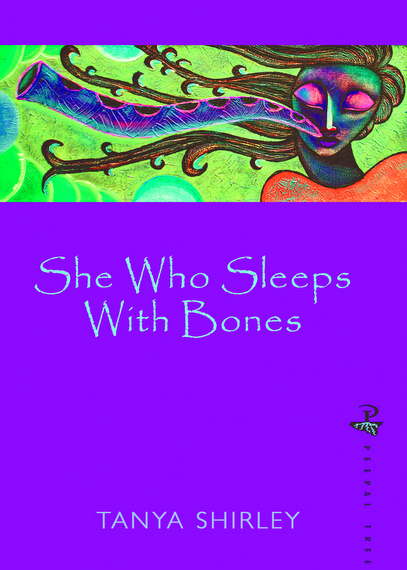 YE: Why are you a writer/poet?
Tanya: Primarily because I've always loved to read and that inspired my imagination and my love for words. Reading a lot from an early age made me want to create my own stories. I've also been inspired by family members who loved to give jokes and recount events. For me it's just easier to tell stories within the confines of poetry.

YE: When did you first realize that you wanted to become one?
Tanya: I'm not sure. I remember having several diaries in prep school; my favourites were the ones with the lock and key! I always loved to write down my thoughts and then in high school I started experimenting with poetry. I got good feedback from classmates and teachers but I did 6th form in Canada and a teacher there kept telling me that she knew I was going to be an English teacher and a writer. Although at the time I wanted to study law, I think that was when I started to think more about being a writer. On my return to Jamaica for undergraduate studies I attended Jamaica Poetry Society meetings and that's when I started to think more seriously about my writing and where I wanted to take it.
YE:  How did you get started writing poetry?
Tanya: I started reading more poetry in high school and liked that I could write a poem in between classes or during lunch. I liked the efficiency of poetry. Soon, friends were commissioning me to write poems for their boyfriends and it kind of just took off after that.
YE:  How would you describe your work?
Tanya: Wow, I always thought other people would do this part.
It definitely privileges female experiences. I'd like to think it's earthy and sensual but also has a spiritual element to it. I'd like to think that it's the kind of poetry that makes you re-think life experiences. I definitely think it's diasporic in its scope in that it explores issues of belonging, identity, history, etc. What is perhaps most important to me is that I hope my work is accessible. I don't want to produce the kind of work that people think is well-crafted but they don't know what it means and they're not inclined to read it again.
YE:  Tell us about She Who Sleeps With Bones.
Tanya: Many of the poems deal with the idea of legacies and inheritances; the idea that we are often shaped by idiosyncrasies passed down from one generation to another. There are poems that address the curse/gift of clairvoyance. There is a recurring persona who is haunted by individual and collective memories. However, I'd like to think that the collection also gives voice to different personae who at different points experience the range of human emotions. I'd also like to think that this collection is definitely sexy in parts. I think it's okay to have sexy poetry. (smile)
YE: How have you developed your skill(s) as a poet?
Tanya: I used to attend Jamaica Poetry Society meetings at Edna Manley. At UWI, I showed my work to Mervyn Morris who offered suggestions. Then, I did an MFA at University of Maryland and that was gruelling but helpful. I didn't stop there though, over the years, I've done workshops in Texas hosted by the Callaloo journal, a Masters workshop facilitated by Calabash Literary Festival and perhaps the most helpful thing was becoming a fellow of the prestigious Cave Canem Retreat which allowed me to workshop with some of the best poets in the US and also encouraged us to become a part of a supportive global writing community. I also continue to read poetry on a daily basis.
YE: What other writers have influenced you and how?
Tanya: This list could be quite extensive so here is just a sampling: Mervyn Morris for his economy within the poem; Dionne Brand for her recurring use of diasporic metaphors; Sharon Olds for her use of the confessional voice; Lorna Goodison for her use of spirituality; Carl Phillips (not to be confused with Caryl Phillips the novelist) for his ability to be tender without being sentimental. I'm also influenced by my friend Kei Miller who is a prolific and talented writer.
YE:  What inspires you?
Tanya: Life; books; water; the impulse to understand my own experiences and emotions; words: I'll hear a phrase or a quote from a book and I think "I have to put that in a poem!"
YE:  What kind of response/feedback/success have you received in your career so far?
Tanya: I measure success based on how I feel about what I'm doing and what I've done. Based on that I'm happy that the Department of Literatures in English at UWI, Mona has allowed me to teach several different literature courses and I feel successful when I think that I've encouraged even just one student per semester to live up to his/her potential.
I'm glad that I've been published in a few reputable journals and I'm a fellow of Cave Canem but as corny as it sounds, I feel most successful when I've edited a poem for the tenth time and I finally feel as if I've gotten it right.
YE: What are your greatest challenges in your work?
Tanya: Hmmm. To avoid being too sentimental. To not get so narrative that the poem becomes more of a story and less of a poem. Definitely, to write on a more consistent basis. I've become too much of a "summer writer."
YE: What are your greatest rewards?
Tanya: My greatest reward is when someone says, "I read your work and it touched me." I don't want to be one of those "ivory tower" writers; I want to affect people's lives. I also love when the poem on the page gets to the stage where it finally reflects the vision I have of it in my head.
YE:  How would people who know you describe you?
Tanya: This is hard! My mom often says (with love) that I'm moody. I think most people would agree that I have my moments when I'm an extrovert and then I have my really, really long moments when I just love my own company.
I'd like to think that those who know me would say that I'm always striving for perfection. However, at the end of the day, what matters most to me is that people describe me as someone who is honest, generous, witty; someone with a big heart.
YE: If you could be doing anything you wanted, what would that be?
Tanya: This is an easy one! Lots of nothing! Seriously though, I'd be doing lots of charity work, sleeping late, travelling to visit friends and family overseas and I'm happy to say I'd like to be doing all the things I'm doing now.
YE: What advice would you give to other young writers/poets?
Tanya: Read, read, read! You can't be a good writer if you don't know what good writing looks like! Show your work to people who will give constructive criticism. Enroll in workshops. Drink an ounce of humility everyday; you can't get better at your work if you already think you're the bomb. Paradoxically, you also need to have confidence in yourself.
YE:  Plans for the future?
Tanya: Making time to get my Ph.D. in Literature done sometime in this century, working on a second poetry collection and in the long run, starting a non-profit, charitable organization in memory of my grandmother.
YE: What gets you up in the morning?
Tanya: My alarm clock! Definitely not a morning person.
YE: Favourite book? Why?
Tanya: No. It's weird but I don't have one. I read a lot and I constantly read books that I love but they are always being replaced by new favourites so it's hard to pin-point any one book. I like Edwidge Danticat's work and I love everything written by the poet Sharon Olds.
YE: Any regrets?
Tanya: Ask me this again in a few years but right now, I'm good. I try not to make the same mistake too many times. Eventually, I get the lesson and I move on. Simple. That's life.
YE:  Final thoughts?
Tanya: I am grateful for all the support She Who Sleeps With Bones has received. A huge thank you to everyone who has not only bought a copy but who has taken the time to read the poems. Nuff, nuff love!
You can contact Tanya at tanyashirley@hotmail.com
Tanya will be reading from her new collection on Tuesday, July 28th at 6:30pm at Bookophilia.