Pamela Mordecai Launches Subversive Sonnets September 20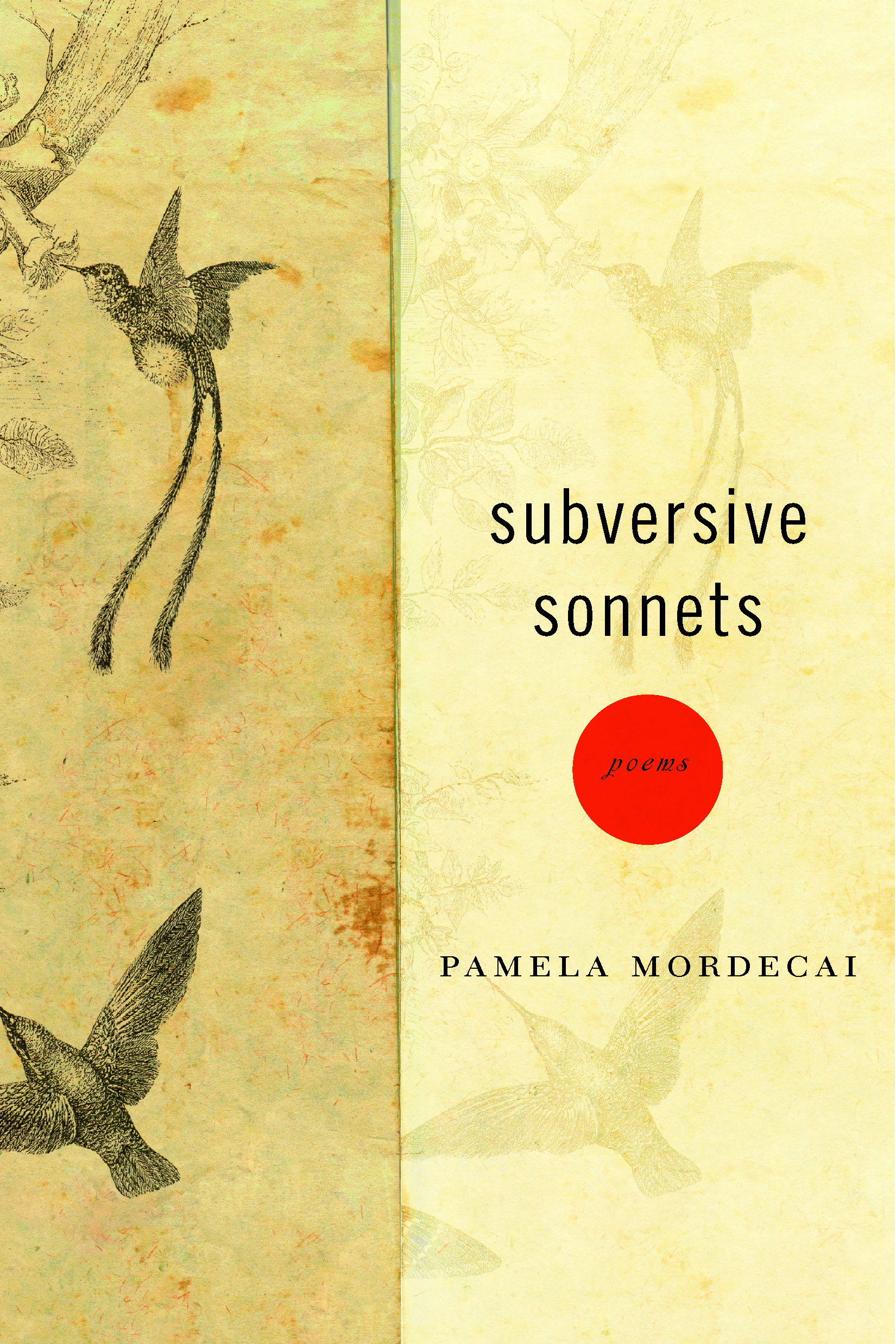 Jamaican author and poet, Pamela Mordecai launches her fifth collection of poems entitled Subversive Sonnets on Thursday, September 20th, 6:30-8:30pm at Beit Zatoun House, 612 Markham Street, Toronto (Bathurst Station, beside Honest Eds). 
Admission is free; there will be a reading, book signing and light refreshments.
About Subversive Sonnets:
These "subversive sonnets" overhaul the traditional sonnet form to address a range of subjects, from the tenderness of love to the terror of rape, punishment, torture, and murder.
The poet's quest is to corral iambics into the demotic of Jamaican creoles as well as forms of English past and present. Mordecai has an unfailing ear for voices, for the music that sings and laughs and laments the stories of family, clan, and tribe, thus celebrating life in all its aspects. This is Pamela Mordecai's fifth collection of poetry.
"Like Pamela Mordecai's other work, Subversive Sonnets is clever, witty, insightful and linguistically acrobatic. Never one to shy away from difficult themes, Mordecai employs the sonnet form to sing more than 'little songs'.
There is organ music here too as thematically she moves between the bottomless deeps and praise of heaven's wonders. A courageous, affirmative, and – yes – entertaining read. A wise, highly crafted and satisfying exploration of life deeply lived in all its infinite refractions and life as we'd like it to be." —Olive Senior, author of Dancing Lessons
"Subversive Sonnets is sweet, acerbic, scintillating, and sassy. If you want to be right, you can't go wrong in reading these verses that modernize the sonnet, putting it in service of mischief, not only meditation. Mordecai has assembled a collection that is arrogant in its dazzle and provocative in its sizzle. Here's the real poetry, folks: thought given discipline and then set free to sing and/or singe." — George Elliott Clarke E.J. Pratt Professor of Canadian Literature, University of Toronto
About Pamela Mordecai:
Pamela Mordecai writes poetry, fiction and plays. Her four previous collections of poetry are Journey Poem; de man: a performance poem; Certifiable and The True Blue of Islands. Her first collection of short fiction, Pink Icing and Other Stories, appeared in 2006. Her writing for children is widely collected and well known internationally. El Numero Uno, a play for young people, had its world premiere at the Lorraine Kimsa Theatre for Young People in Toronto in 2010. She lives in Kitchener, Ontario.
See also YardEdge  interview YardEdge talks to Pamela Mordecai about her upcoming play El Numbero Uno