YardEdge Talks To Jamaican Songstress, Tessanne Chin Part 1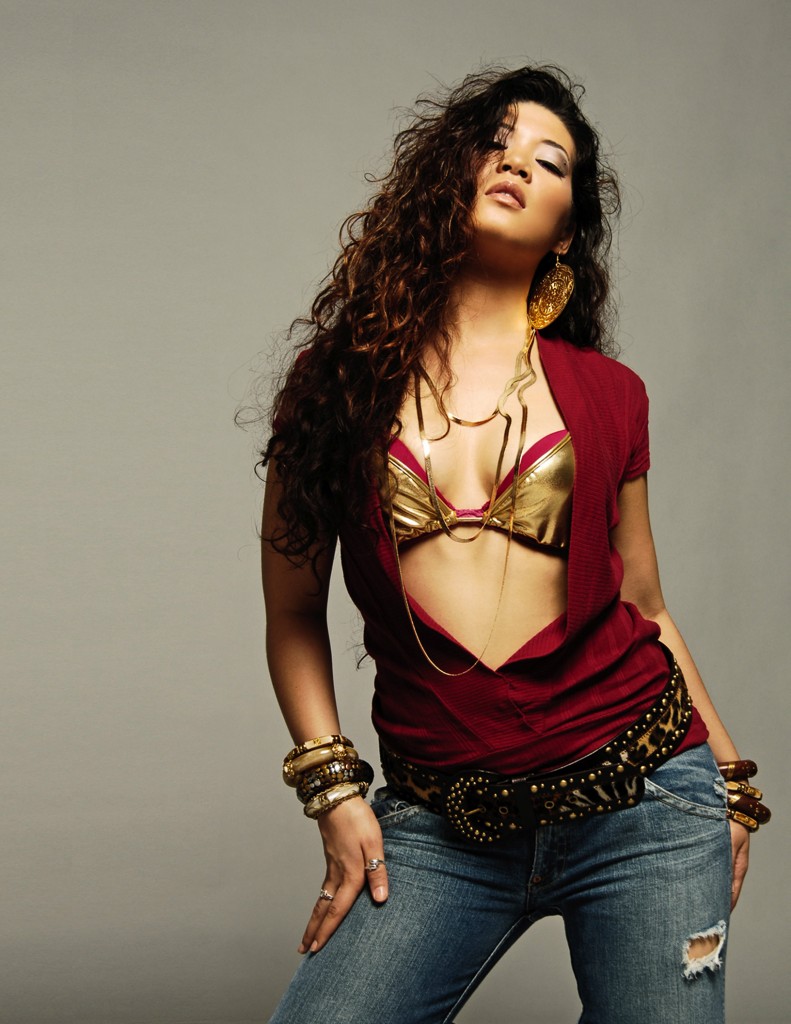 A relative newcomer to the Jamaican music scene, Tessanne Chin has been wowing audiences with her powerful vocals and her soulful rock style. Before branching out on her own, Tessanne was part of reggae-rock band "Mile High" and toured with Jimmy Cliff for several years. Coming from a strong musical family (her parents Christine and Richard used to sing in the group "The Carnations") Tessanne is poised to make her mark…
Part 1 of a 2 part interview
YardEdge: Why are you an artist/musician and when did you first become one?
Tessanne: I think I was definitely born to do what I am doing so always 🙂 but professionally around the age 17.

YardEdge: How would you describe your work?
Tessanne: I describe it as Tessanne, it's who I am, Tessanne, but musically a fusion of reggae rock roots and soul and I think that describes who I am as a person too soul full, edgy but also roots 🙂
YardEdge: What other artists/musicians have influenced you and how?
Tessanne: Too many to list them all but definitely a lady who may not call herself an "artist" but she's the reason I wanted to sing because I grew up being soothed and put to bed by her amazing voice, so that would have to be my Mum, Christine Chin.
YardEdge: What other interests do you have outside of creating art/music?
Tessanne: Any thing to do with making a difference in my country and it's future.
YardEdge: What inspires you to create/write music and how do you keep motivated
when things get tough in the studio?
Tessanne: Everything that is real to me:) inspires me from love to loss, everyday situations, funny things, just life:) and yes this business gets tough but I love what I do and that always over rules everything else 🙂
YardEdge: How have you handled the business side of being an artist?
Tessanne: I'm still learning that and will always be learning so I guess to stay open and willing to learn from my experiences. This industry is actually a lot more business at times than it is music so naturally as an artiste it is veeeerrrryy frustrating for me but it needs to be done:)
YardEdge: What's the best and worst parts of being an artist/musician?
Tessanne: Hahahahaha the Business!!! 100% is the worst !!!! lol The best part is hearing people sing my words and melody back to me and just being able to wake up every morning knowing that I live my dream everyday.
YardEdge: Where do you see yourself in 10 years?
Tessanne: hahahahahahahahahahahahahahahahaha Couple Grammies, VMA's, hahahahahahahah to be honest I'm not setting limits for my self but definitely want to have released a number of albums, quite a few world tours
under my belt and being the top artist in the biz and also I have personal goals too, like being a wife and mum, owning a farm lol.
YardEdge: Has your style changed at all through the years?
Tessanne: It changes everyday!!! As a person and as an artist change is the most natural amazing thing and I'm learning how to flow wid it:).
YardEdge: How do you get yourself in the mood to perform?
Tessanne: I have crazy nerves before, so I guess I warm up vocally and talk to God and ask him to bless everything:) but once I hit the stage it's over I'm home !!!
You can contact Tessanne via her myspace page www.myspace.com/tessannechin
Look out for Part 2 coming soon!