Vote Crimson Heart Replica to Top 10 on i-Fuse Chart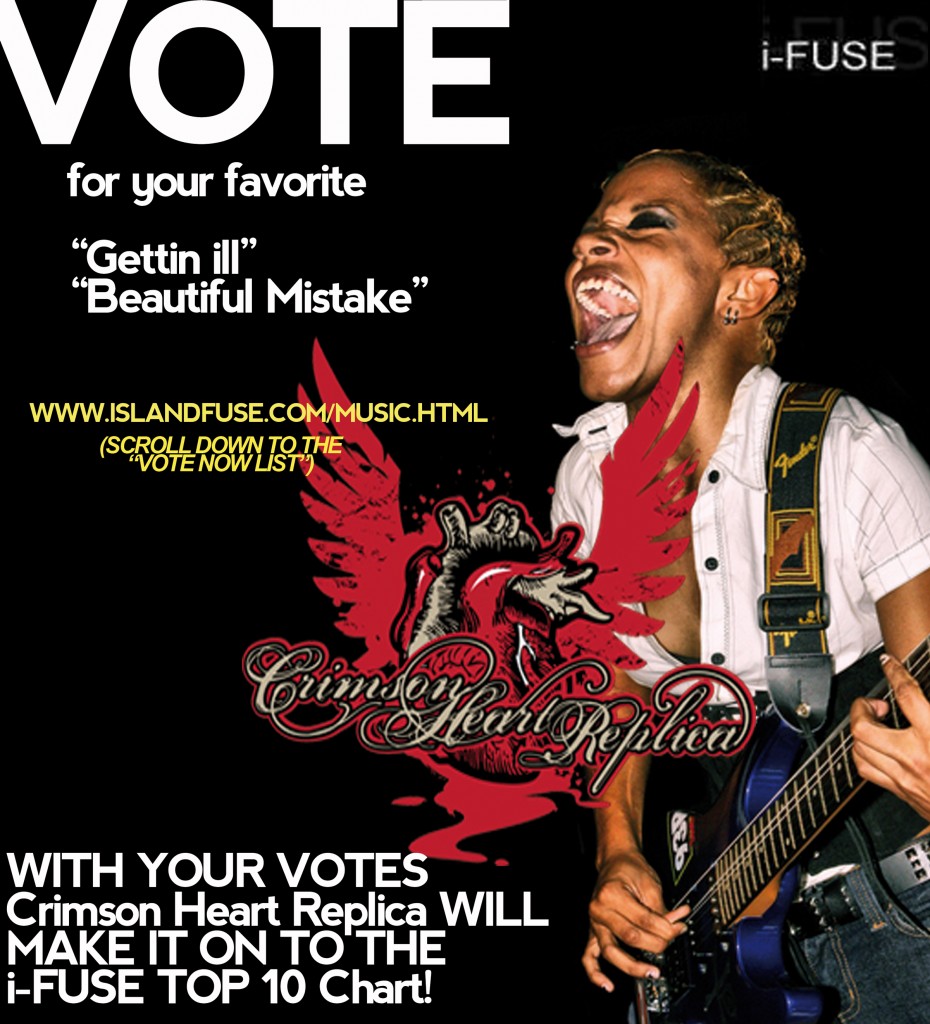 Two CHR tracks "Beautiful Mistake" and "Gettin Ill" have been added to the IslandFuse VOTE NOW listing.
What that means is that if CHR can get the votes she will be listed on the Island Fuse top 10 chart (which features artists like Etana, Sean Kingston, Mavado, Shaggy, and Sean Paul).
Please support CHR as well as the alternative rock community in Jamaica.
For more info contact Simone Harris – simone.harris@mac.com