Random Chaos "Evolve: Doubting Thomas" Presented at Red Bones
Random Chaos front woman Dominique Brown, along with fellow band members Jason Worton on lead guitar,  Craig "Flee" Lee on drums and Trevor Thompson on bass were on form at Red Bones last Friday night.
The night opened with a mellow vibe from Jason Worton who was later joined by Ms. Brown who was her usual energetic, dynamic self.  The band entertained the crowd with its unique mix of rock, jazz, punk and heavy metal.
The Random Chaos show continues to improve with each performance.  Now need to see CD's for sale as heard someone asking…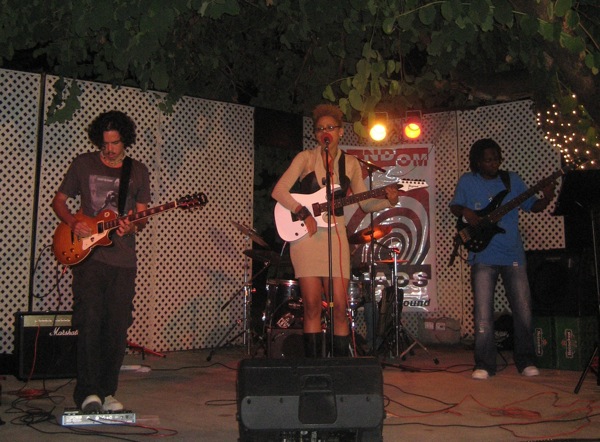 Random Chaos at Red Bones, Friday, November 7th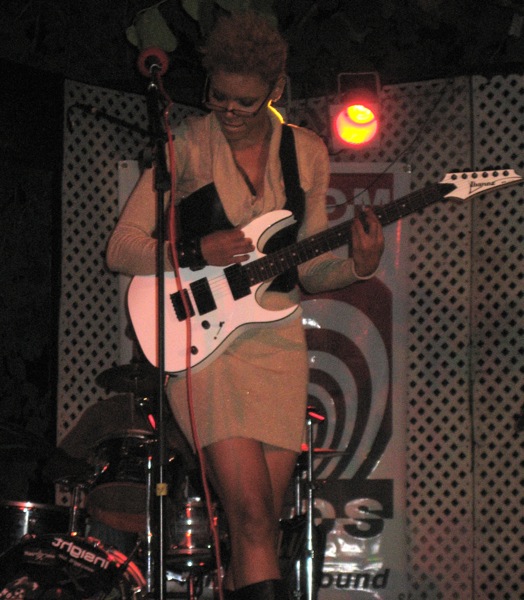 Front woman Dominique Brown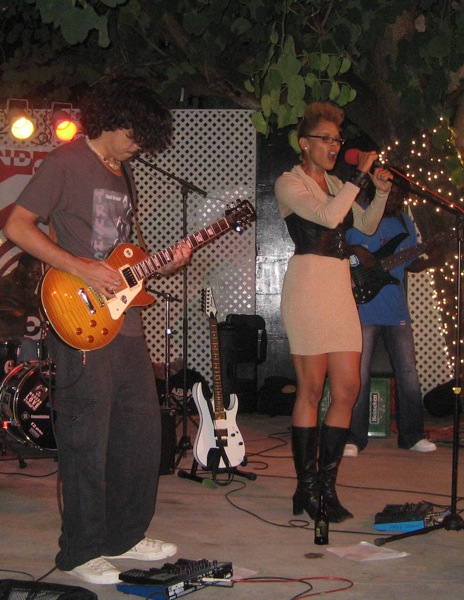 Jason Worton and Dominique Brown