Introducing Jamaica's First Ever Video Music Awards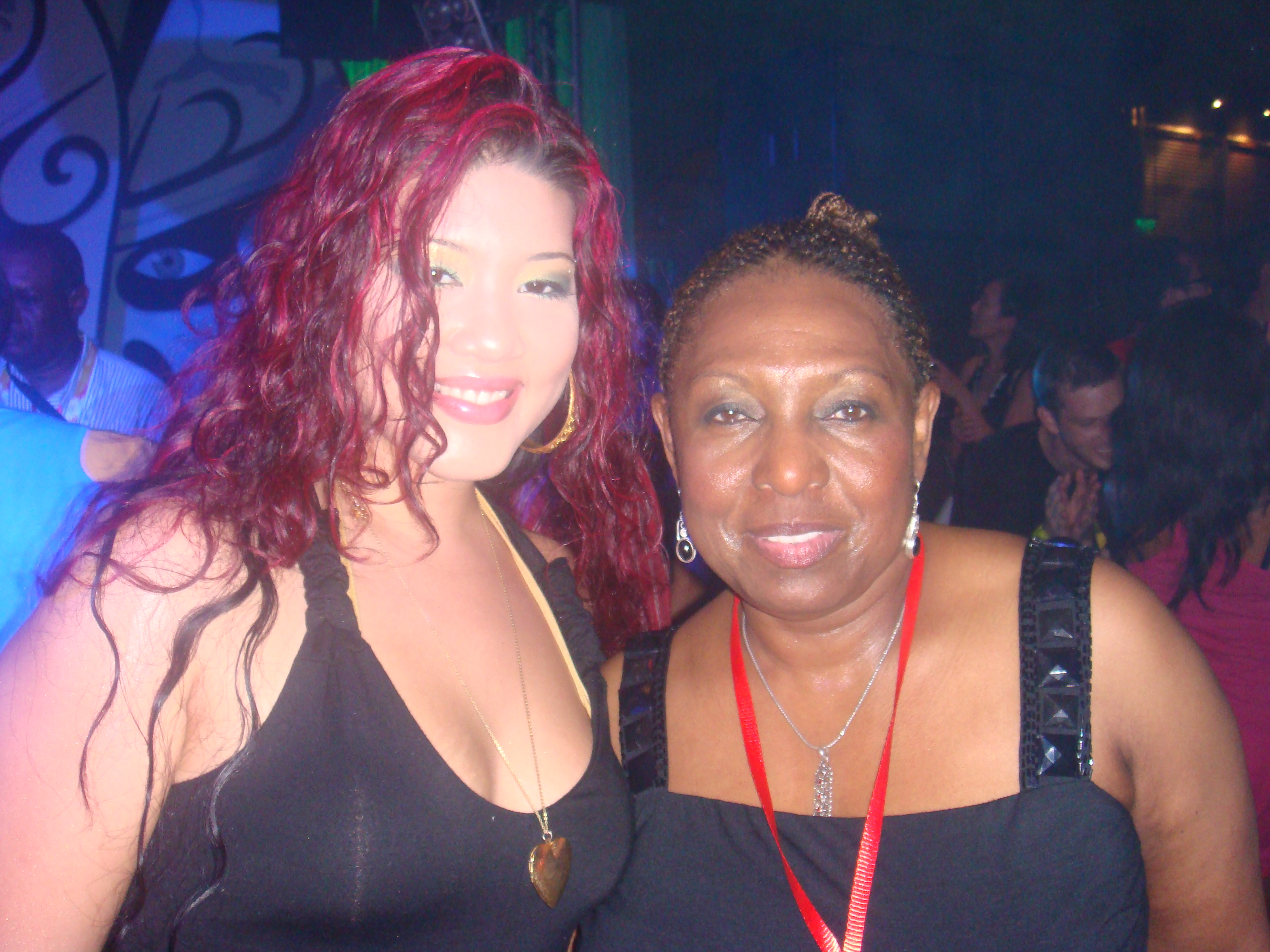 Tessanne Chin in Beijing with Jamaican Minister of Information Culture, Youth & Sports Olivia 'Babsy' Grange
Jamaica's first ever Video Music Awards, the "RETV MVP Video Music Awards", will take place shortly.
The nominations are out and the nominees were selected by a panel of RETV staff and industry personnel. The winners will be determined by the public who can vote by sending
emails with their choices to mvp@reggaetelevision.com. Viewers can email the category that they are voting for along with the number assigned to the video in that particular category.
A panel will have the final decision in the selection of the winners in each category. Editor's note: why do we need a panel if it's a vote by the public???
Voting is now open and closes on February 12, 2009.
Winners will be announced in a live presentation on RETV in February.
Best Gospel Video (category A)
"Tears Fall" Goddy Goddy and Ryan Mark
"Blue Waters" Carlene Davis
"Head Cyaan So Hot" Prodigal Son
"Trouble" DJ Nicholas
"The Rock" Prodigal Son

Best Director (category B)
Jason 'Jay Will' Williams
Ras Kassa
Ras Tingle
Winston Mayhew
Scorpio 21
Dexter Pottinger

Best Dancer In A Video (category C)
Mystic
Shady Squad
Ice
Ovamars
Global Bob aka Sponge Bob
First Class Dancers

Best Reggae Video (category D)
"Nothing to Smile About" Morgan Heritage
"Start Anew" Tarrus Riley
"Stronger" Fantan Mojah
"Bad Man Dont Cry" Shaggy
"Just Like In The Movies" Natural Black
"Don't Forget" Etana

Best Video- Male (category E)
"Tic Toc" Busy Signal
"Different Page" I Octane
"This is How I Feel" Terro 3000
"Stronger" Fantan Mojah
"Mus Come A Road" Mr. Vegas
"Bad Man Don't Cry" Shaggy

Best Video- Group/Duo (category F)
"Get the Money/Ganga Lee" Voicemail
"Blessings A Multiply" D'aville and Demarco
"Jah Jah See Them A Come" Sugar Roy, Conrad Crystal and Gyptian
"Dancers Anthem" RDX
"Mercy Please" Black Judah
"Back it Up" Leftside and Sean Paul

RETV MVP Icon Award (category G)

Best Caribbean Video (category H)
"Fyah" Kevin Lyttle (St. Vincent & The Grenadines)
"Move" KK Alese (Cayman Islands)
"Pumpin" Peter Ram (Barbados)
"Defense Anthem Remix" Machel Montano and Pit Bull (Trinidad & Tobago)
"Friends" Choc'late Allen and Queen Ifrica (Trinidad & Tobago)

Best Dancehall Video (category I)
"The Mission" Stephen and Damian Marley
"Tic Toc" Busy Signal
"Shoot Out" Mykal Rose
"Gully Creepa" Elephant Man
"Bottom Of The Barrel" Tifa

Best Music Video- Female (category J)
"Stronger" D'Angel
"Messenger" Tessanne Chin
"Falling Down" Stacious
"Back It Up" Natalie Storm
"Ride Or Die" Ce'Cile
"Bottom of the Barrel" Tifa

Best Video From A New Artiste (category K)
"Value Of A Lady" Bramma
"Busted" MBC
"Winner" Konshens
"In My Life" Terro 3000
"4 a.m." Ra Deal
"From a Place" Sleepy Hollow Tips

Video Of The Year (category L)
"Bad Man Don't Cry" Shaggy
"Tic Toc" Busy Signal
"The Mission" Stephen and Damian Marley
"Messenger" Tessanne Chin
"This is How I Feel" Terro 3000
"Start Anew" Tarrus Riley