YardEdge Talks to Writer/Illustrator Negash Davidson About Love That Crosses Borders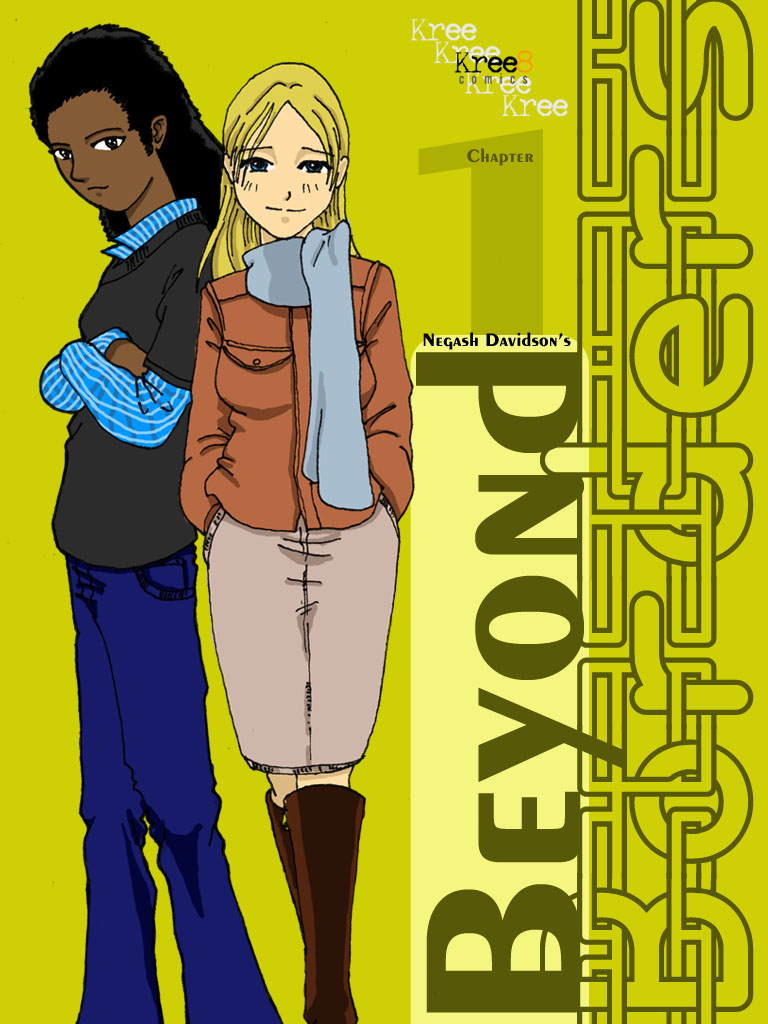 YardEdge: Why are you an artist?
Negash: Well I guess you could say it was out of self preservation (lol). What do I mean by that you're wondering? Ok when I was younger my Dad collected comics… all sorts, Spiderman, Batman, Superman, you name it, and I loved reading them. I was always creating stories of my own in my mind afterwards, so much so that I wanted to act them out…so what I did was I cut the characters out of my Dad's comics and played scenarios with them.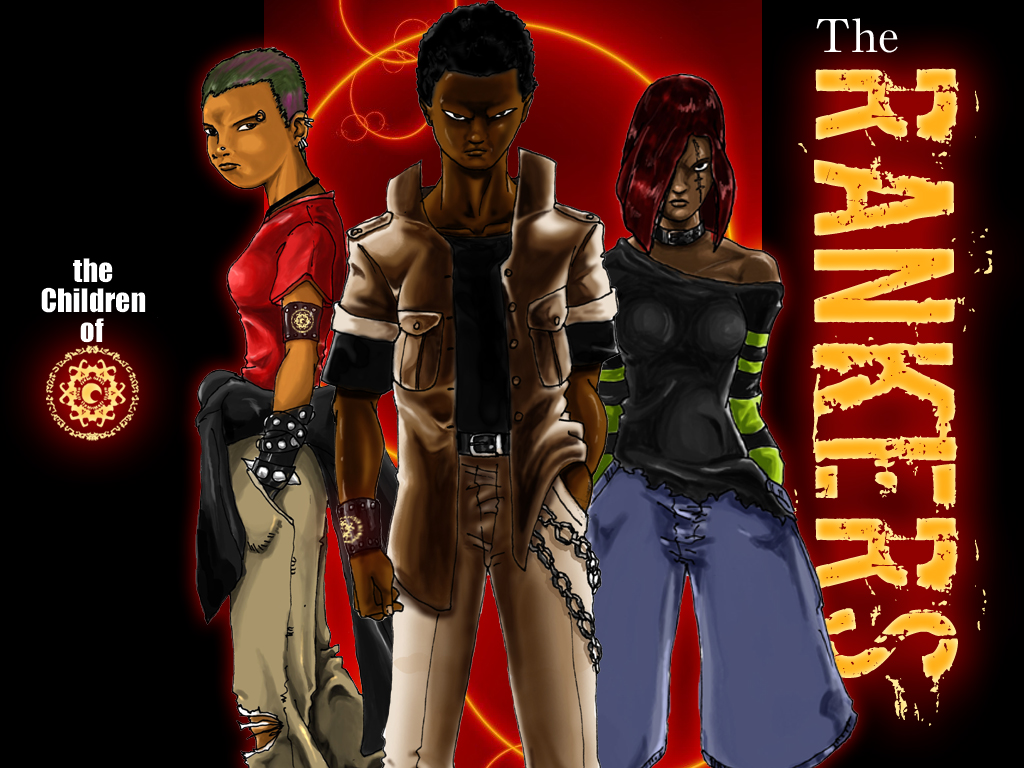 Of course my Dad was none too pleased with this and it lead to me being reprimanded (nice way of saying butt-whooping). Even with all of that I couldn't help myself, I wanted the stories to continue, and so one day my uncle took one of the comics and drew the character from the comic and cut that out instead. I was amazed at seeing this and relieved…this meant no more butt-whooping!
So from then on I began to draw whatever comic character or cartoon series that was on TV and continued my own adventures with them. In truth though I became an artist because it allowed me to stretch my creativity, it gave me the opportunity to not be bound by certain constraints e.g. cutting up Dad's comics equaled butt-whooping. I grew to love and appreciate the art of creating.
YardEdge: When did you first realize that you wanted to be one?
Negash: From very early, the first time my uncle showed me that I could draw the comic characters…I'd say that was about when I was 7 yrs old.
YardEdge: How would you describe your work?
Negash: Humorous, thought-provoking, I like making people laugh as well as making them think, I like showing them things and seeing which way their brain takes them. This allows me to gauge how they think.
YardEdge: Tell us about your new book.
Negash: My new book is called Beyond Borders; it's the first of many (I hope) comic ideas that I have rolling around in this head of mine. The story revolves around a young Jamaican man who's a bit down on his luck and himself and by the grace of the internet happens to meet a young girl from Germany. The two begin to talk and develop an interest in each other and things are soon set into motion where inevitably the two shall meet.
But this German girl has a bit of a history (and it's probably not what you're thinking lol), the book's' main theme is relationships and how they are developed. I also hope to question if differences in relationships are a good or bad thing…can it work if you're different in race, culture, language?
Is it possible to forgo all those things and just focus on a possible future with a person, can "love" transcend all "Borders". Hence why I've named the book Beyond Borders. Now as I mentioned earlier my nature is one of comedy, hence my book is very comedic. The main characters name is Kojo and he's an illustrator who works with a company called Ackee Tree. He's on the mend from a breakup with the once "love of his life" girlfriend who he's still in love with, she's moved on but he's not having it that easy on his side letting go. The other character Katinka is currently in a relationship but its teetering on a fine edge as her boyfriend's political life is draining the time he spends with her. She is getting a bit frustrated with it. So on an intrusion by fate and power of the internet, these two are now about to take a little journey of self discovery to see if love removes all borders.
YardEdge: How have you developed your skills?
Negash: Well for starters I went to the Caribbean school of Architecture but soon found out that wasn't the place for me (weird yes I know as from my previous talks you would never have guessed I would have ended up there). After I got my Associate Degree I left and went to Edna Manley and there studied Graphic Design majoring in Illustration.
After 4 years I graduated with my diploma. Other than the formal training I got in these institutions most of my learning (as in comic development) is from intuition and my personal interest in comics, videogames and animation. I watch A LOT of animated films, cartoons, anime and I read a lot of comics and manga, all sorts. From all of this I have watched and practiced the art of story-telling when I can.
YardEdge: What other artists have influenced you and how?
Negash: I'll name those that I can remember, comic book artist like John Aparro, Andy Kubert, Jim Lee, John Romita Jr. and the incomparable Joe Maduiera as well as videogame artists like Yoji Shinkawa and Tetsuya Nomura. All these artist have influenced me in how they go about the design of their characters and why their characters have certain things and how it's appropriate for the behavior of that character. Their processes just make the character that more solid.
YardEdge: What other interests do you have outside of creating art?
Negash: Other interests are videogames…I love them! Whenever I get the chance I play with my friends or alone. I like them because of the way they tell stories and how its presented, the designs, the settings, the moods, the characters, you'd never believe you can get all that from a videogame but trust me its all there! I'm currently in the midst of creating a videogame website that aims to aid locals in educating them about gaming…but that's for another time, but look out for it! GAME ON.com
YardEdge: What inspires you to create art and how do you keep motivated when things get tough?
Negash: What inspires me…? I know I could get corny and say life lol but no…it's when I see fellow artists work either on the net, like on deviantart or when colleagues show me what they are working on. It's like an unknown competition… its not acknowledged by any of us but its friendly rivalry and its fun. What keeps me motivated are friends and family and any new fan that I acquire who's seen my work and tells me that I should keep doing what I do. To all of you guys…thanks…A LOT.
YardEdge: What's your vision for your future?
Negash: Can you imagine an animated feature film using Jamaican voice actors? I can and that's what I'd like to be a part of making. Also I'd like artists and writers with stories to tell and characters to show given a place to hone, develop and publish their ideas.
YardEdge: How would people who know you describe you?
Negash: Fun, funny, easy-going, calm, Beenie-man( yeh I get that a lot I think it's the hair and the gap teeth)
YardEdge: What makes you happy?
Negash: Getting the chance to do what I love and make a living from it.
YardEdge: What makes you sad?
Negash: When I hear stories of parents telling kids that art won't amount to anything and they should stop it and find a real job.
YardEdge: What really irritates you?
Negash: When people mistake me for a rasta, which I'm not…my hair just braided! But jokes aside it irritates me when you see the kids who have enormous potential in the arts not being given a chance to develop and grow.
YardEdge:  Favourite book and why?
Negash: If it's a novel I have no favorite really but if we talking comics well…hrmmm…damn that's even harder! But I'd have to say Spidey takes it for me…but I'm talking old school spidey here. When he was still in high school and having a rough time being the "nerd", with all his powers and abilities he still had no money no praise and no girl. I like it because it's a true underdog story and no matter how hard it got for him, he always did the right thing. That's what I try to live my life by…doing the right thing.
YardEdge: Any regrets?
Negash: Nope not really if I had any regrets then I wouldn't be where I am or who I am today…but there was that one time with that pizza at 12am.
YardEdge: Tell us a secret….
Negash: Lol then it wouldn't be a secret now would it! Hrmm a secret eh?…ummm if your constipated at 12am in the morning just grab some leftover pepperoni with chicken and pineapple pizza…works a treat to get you regular again.
YardEdge: Final thoughts…
Negash: Life is short, it's also what you make it, never let someone tell you that you can't do something, they say that because their afraid to try…so I say prove them wrong.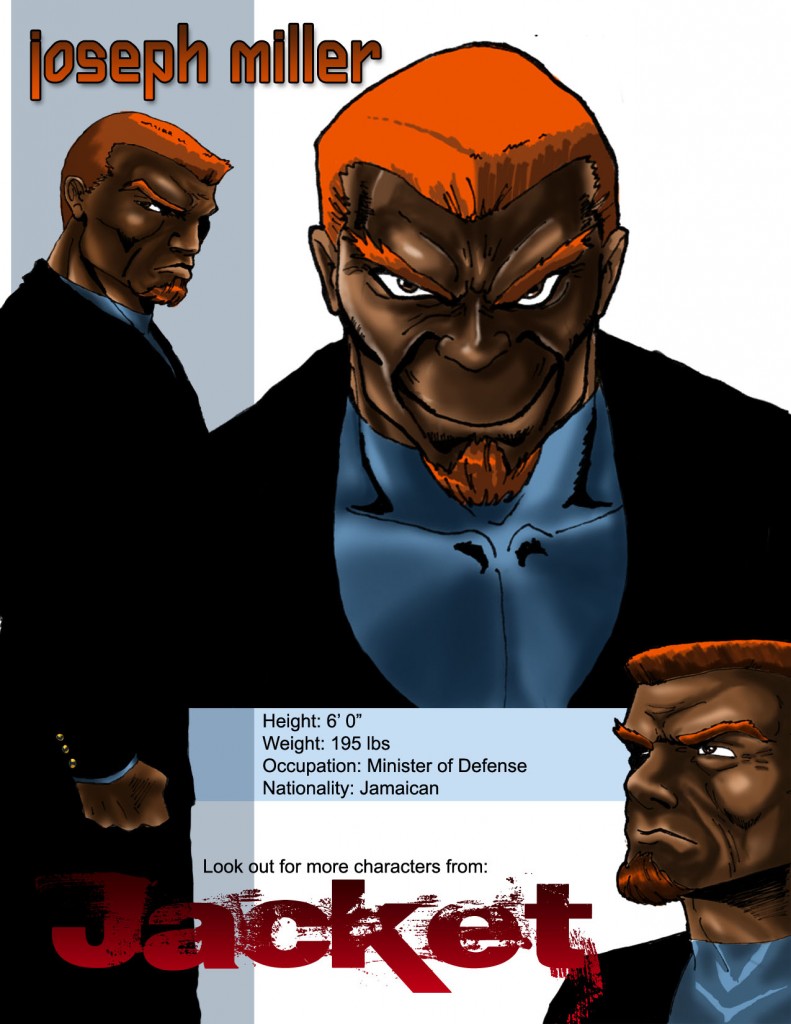 You can contact Negash via emal at    
negashd@gmail.com
or via his website: www.representdesigns.com