YardEdge Talks to Judith Remekie, PBS Producer, Actress & Lots More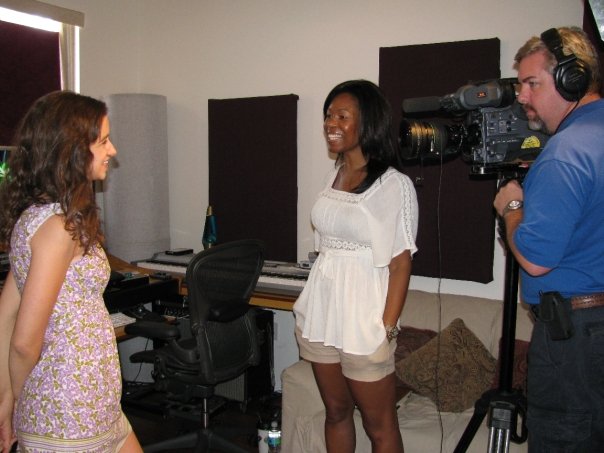 Once again, YardEdge welcomes Guest Blogger, Ian Ferguson who talks to Producer Judith Remekie….
Oh yes, sweet-sweet Jamaica has produced a great deal of worldly names that has put the island squarely on the world stage. Some of these talented individuals have been hiding in plain view. You've got to have that special lizard eye to spot that "ting" that is pure Jamaican.
Just when you think that lizard lounging is the thing to do in Miami, you run squarely into a driving force to be recon with. YardEdge has scoped out another true talent who's passions are deeply rooted in Jamaican traditions and principals which has enabled her to tame the concrete jungle with technical know-how, and nurtured craftsmanship (or should I say craftswoman-ship) that would make any rival envious.

Judith Remekie is a "TV Host/Actress, Producer/PBS, VT Media" that has continued to hone her craft and define perfection. YE was able to drag her away from one of her mango breaks to get the scoop on what gives her that edge and self motivating drive. Success doesn't come easy for anyone, but Judith makes it seem effortless. I want to know her secret, don't you??
YardEdge: Why are you a producer?
Judith: Well, growing up, I always wanted to be a broadcast television producer in sports, arts & entertainment feature stories. Mostly sports. My older sister Deb was an Olympic-level track & field star growing up. We were born in England and raised in our home city of Windsor, Canada. My dad Dennis has played guitar since his early 20's growing up in England, and has influenced my sisters and I musically our entire lives. We listened to any and all good music, including reggae of course.
When my little sister Sheryl was still a young child, she was cast in an off-Broadway production of Annie. As for me, I just loved to observe it all. I became obsessed with excellence and creativity, and those who excel at it. And I got great grades in English, French, Literature, History – anything where great documentation was necessary. So that's why I had to become a broadcaster!
YardEdge: When did you first realize that you wanted to become one?
Judith: It was way back when I saw the 1976 Olympics with Nadia Comaneci. ABC was broadcasting the Games back then. They used to do a segment called "Up Close & Personal". They would travel anywhere, ANYWHERE, to produce features on the mysterious but compelling Olympic champions like Nadia. In 1998 I actually met her – which was a huge thrill!
YardEdge: How would you describe your work?
Judith: It is an ever-changing adventure and a blessing to get to showcase people who are creative and world-class at what they do.
YardEdge: How did you develop your skill (s)?
Judith: I attended Ryerson University's Broadcast Journalism program in Toronto, Canada. We had access to one of the largest and most vibrant cities in the world as our classroom. The class of '88 was also the first one to be taught by "Mr Canada", Peter Mansbridge – longtime anchor of CBC's The National. I also take voice, acting and screenwriting classes whenever I can.
YardEdge: What other producers / actors have influenced you and how?
Judith: I think the style of that old ABC Olympic broadcast influenced me the most as far as my style – that and the athletes, singers, entertainers and artists. But I created my own style. It's marked by plays-on-words, tongue-in-cheek music, the humor of the person being featured, and lots and LOTS of great footage. My editors know me as a person who leaves nothing on the cutting room floor.
YardEdge: What inspires you?
Judith: The Lord is an awesome creator. There are countless ways that we human beings express our creativity. But the incredible strength of a human voice, able to travel unhindered through an amphitheatre without amplification; the physique of the diver, the dancer, the sprinter, the swimmer; the unlimited compositions on instruments; the brushstroke; the impersonator who is so uncannily accurate that you can barely tell the difference between the actor and the real person – you name it!
Last month, I interviewed a Jamaican classical pianist Karl Van Richards as he was performing at an annual concert event. He performed "Jamaican Dance, No. 2, Sammy" by Oswald Russell. Otherwise known as "Sammy Dead Oh". It was THE most awesome thing I'd ever heard. No one else in the rehearsal hall recognized it except me!
YardEdge: How would people who know you describe you?
Judith: Very detail-oriented – perhaps too much so for normal conversation! Very spiritual, very sensitive, very interested in people.
YardEdge: If you could be doing anything you wanted, what would that be?
Judith: I would want to be a great wife, and I would want to be an executive producer/actor/screenwriter. All of which are completely possible!
YardEdge: Favorite movie?
Judith: Too many to mention – but a few are: Pride & Prejudice, The Sound of Music, Big, Shawshank Redemption, Mrs. Doubtfire, Taken, Dreamgirls, Blades of Glory, The Devil Wears Prada, The Fugitive, Crash, This is It, Bend it Like Beckham, Two Weeks' Notice, Schindler's List. And __________ (whenever the next great Jamaican film is on the screen, add that to the list. Cannot put Cool Runnings on there, Bredrin.. sorry).
YardEdge: How do you find living and working in Florida?
Judith: It's OK… looking for some variety at this point! Very harsh people. Most of them need a dose of manners and professionalism – the other 45 of them happen to be my friends, relatives and colleagues! So much baddaration – CHUH!
YardEdge: Any plans to work in Jamaica?
Judith: Would LOVE to. Just need the right opportunity.
YardEdge: Tell us about your latest/upcoming projects?
Judith: I have a screenplay idea and a sit-com idea, both of which involve love, life and Caribbean culture.
YardEdge: Any regrets?
Judith: Yes, but failure is the mother of success.
YardEdge: Final thoughts?
Judith: Me LOVE yawd!!! Jamaica is the most beautiful place in the world. Big up yuhself!
See Judith's website: judithremekie.com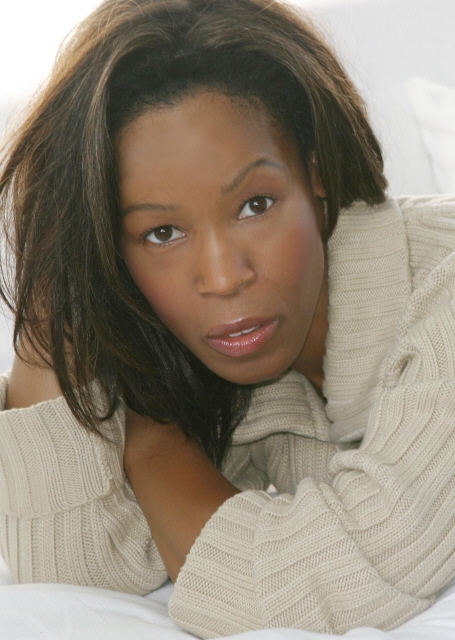 From our Guest Blogger, Ian Ferguson:
"Hey everyone! I am Ian Ferguson. I am living out my self imposed life in Babylon. I am a Engineer by day, and a Steel Drum playing poet by night. I like gardening, traveling, and great conversation. I am committed to giving my life to the creative process and of service. In this, I believe is were the good life flows and I am grateful to be a part of it. LIZARDS-ROCK!!"