2010 Grosvenor Galleries Christmas Art & Craft Fair on December 4th and 5th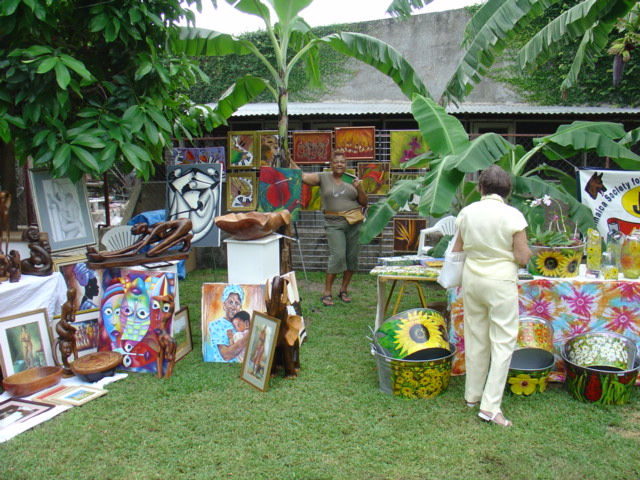 The Grosvenor Galleries Christmas Art and Craft Fair is on December 4th and 5th from 10a.m. to 6 p.m. There is no admission charge.
The fair features a wide array of jewelery, pottery, orchids, woodcraft, art, photography, henna tattoos, aromatherapy products, handmade soaps, ceramics, candles, mosaics, driftwood furniture, ceramics, stained glass, hand painted glassware, calabash art, Indian linens, swimsuits and wraps, t-shirts, furniture, antiques, books, international food, drinks by Tony's Bar and more!

For more information contact Grosvenor Galleries
1 Grosvenor Terrace, Kingston 8
876-924-6684, 876-931-5569
grosvenorgallery@cwjamaica.com