What Can You Do With Jamaican Breadfruit?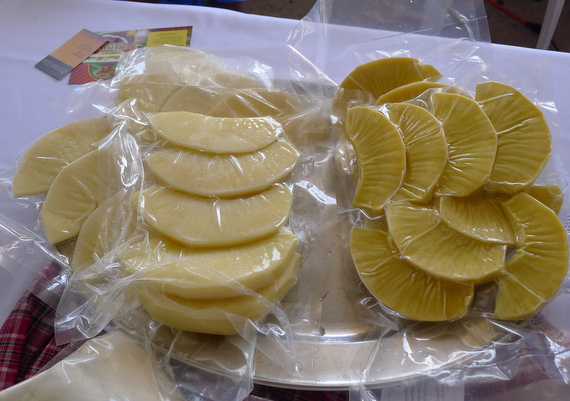 Recently, I was at a business expo in St. Thomas and had the opportunity to try a breadfruit juice smoothie, which was, unexpectedly, not bad. 
I learned that there were lots of other interesting ways to eat the delicious Jamaican staple which I had no idea about.
According to historians, the breadfruit was brought to Jamaica from Tahiti by Captain William Bligh on his second voyage to the South Pacific in 1793.
His main reason for introducing breadfruit to Jamaica was to feed the slaves and now the breadfruit has become one of Jamaica's favourite foods…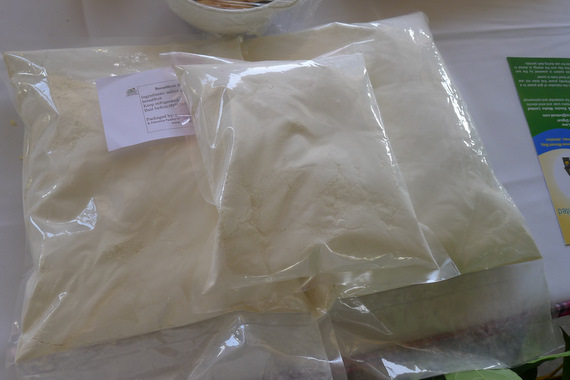 Breadfruit flour can be used to make pancakes, rock cakes, bread, porridge, muffins, smoothies and bun. Read more about this here at the Jamaica Observer.
Jamaica Producers also recently introduced breadfruit chips which are also yummy. Read more about this here – breadfruit chips.
Other local "breadfruit products" include breadfruit tea bread, breadfruit cake, breadfruit pudding, breadfruit rosebuds, breadfruit cookies, breadfruit chips, breadfruit flour, breadfruit fudge, and breadfruit bread. Read more here.
Do you know any others? Please share your recipes!