Popular local spot Faith's Pen- great food, good prices, mellow vibe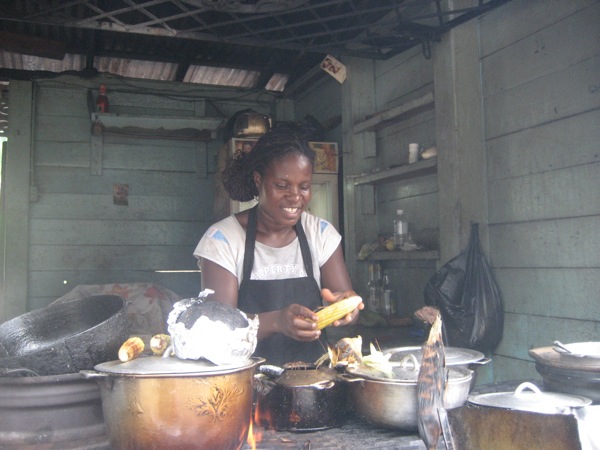 Roughly half way between Kingston and Ocho Rios, driving over Mount Rosser, Faith's Pen is one of the few "rest stops" complete with a wide variety of food vendors and clean bathrooms (costs J$30.00 to use).
The menu includes jerk chicken, pork, yam, roast or boil corn, among other such staple foods of the local diet.
Faith's Pen is a "must stop" as the food is good, prices affordable, the vibe relaxed and the bathrooms clean.