Kingston Kitchen Night Market On this Saturday at Hope Gardens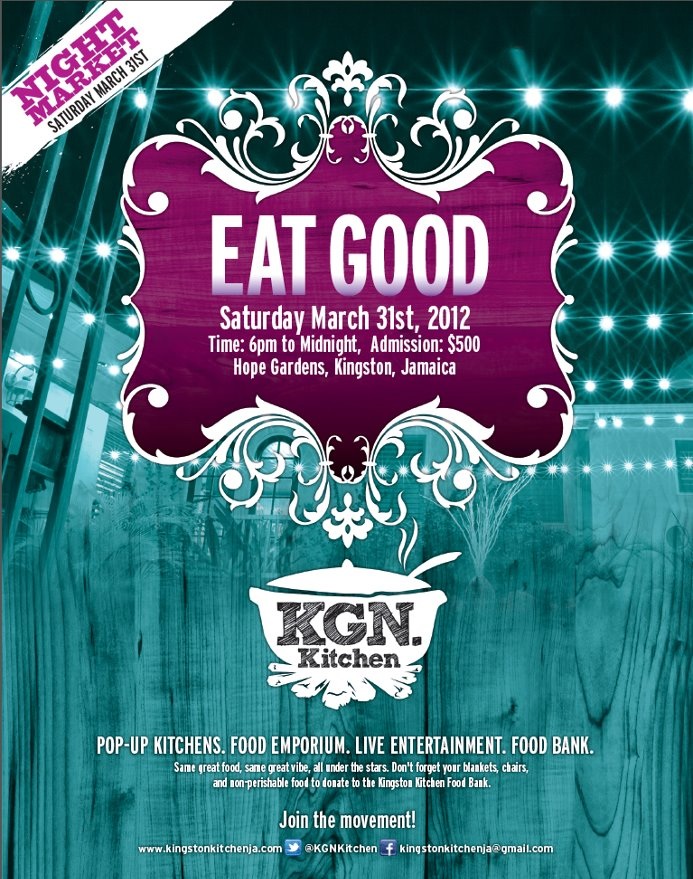 Looking for some Jamaican culinary delights? 
Well Kingston Kitchen is on again.  And this time it's going to be a night market!
In addition to offering a wide variety of delectable Jamaican food and interesting yummy treats, Kingston Kitchen Night Market promises a party vibe with DJ's Bambino and Palmer Stylz booked to spin.
Says organizer and Juicy Chef Jacqui Sinclair, "We're incredibly excited to host the 3rd edition of Kingston Kitchen. Its a fresh take as we are hosting a night market with all the aspects of the daytime event, only sexier. We have an Appleton Reserve Lounge, a VIP drinks inclusive area featuring rums and wines courtesy of our new sponsor Wray and Nephew. These pre sold tickets are for $1500, a fantastic deal! We've also booked DJ Bambino and Palmer Stylz for musical jugglings. We can't wait to welcome everybody and EAT GOOD."
So come EAT GOOD with Kingston Kitchen this Saturday night from 6pm until midnight. The fair will be at the beautiful Hope Gardens. 
General admission $500
Donations welcome for food bank to benefit children of the National Childrens Home.
For more info see Kingston Kitchen