Fashion's Night Out Jamaica 2010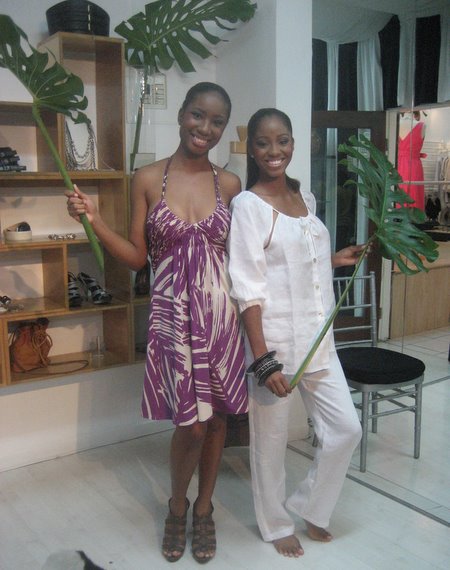 Here are some pix from Jamaica's Fashion Night Out (FNO) 2010. Jamaica joined some  sixteen other countries in a global FNO, promoting local designers, brands, retailers, and just plain shopping in general!

The traffic in some areas (Waterloo Road) was terrible but the Liguanea/Barbican/New Kingston area wasn't too bad. We toured the town in a shopping frenzy and ended the night at Devon House sampling chocolate fondue at Chocolate Dreams and checking out the newly renovated Pub and Grogg Shop which has a new look and a new chef, Norma Shirley.
The stores we visited all seemed to be doing brisk business and we hope FNO 2010 was a success for the retailers too.
Good job organizers of FNO JA 2010!