New Exhibition by Bernard Hoyes, "Revival Tours" Opens at Mutual Gallery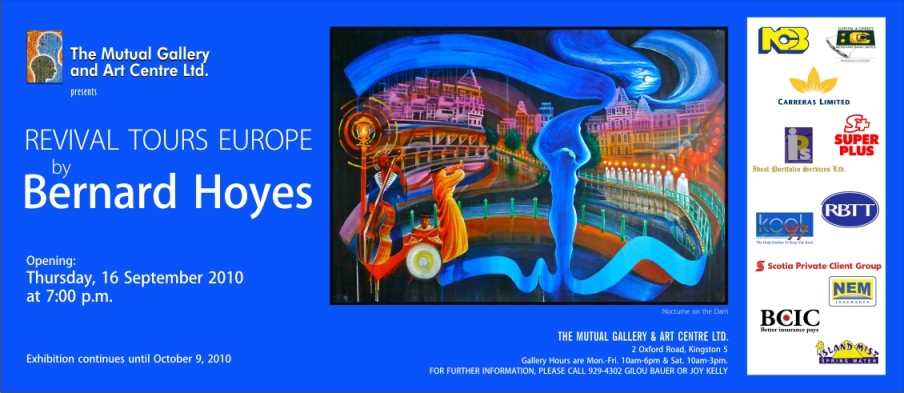 After successfully touring several countries in Europe, Bernard Hoyes is back in Jamaica with a new exhibition.
His new work blends elements he has gathered along his recent travels with the traditional images from his "Revival Series" celebrating his experience with Revivalism in Jamaica as a young boy.
The exhibition will be opened on Thursday 16 September at 7 pm.
Refreshments (rum punch, wine and cheese and crackers) will be served.