Treading Lightly – YardEdge Talks To Giuliano Pignataro About Green Construction In Jamaica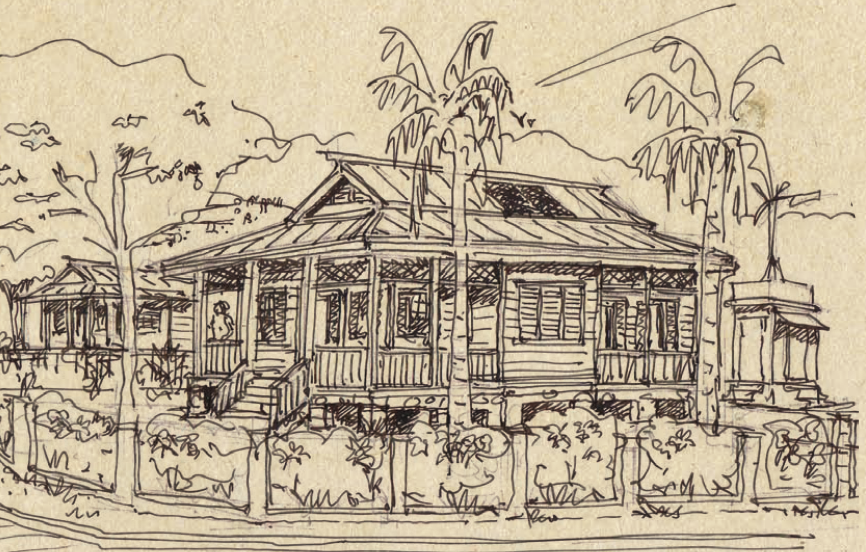 On a recent visit to Jamaica's south coast I sat down with Giuliano Pignataro to talk to him about his company, Treading Lightly Developments, and his "green construction" project in Treasure Beach.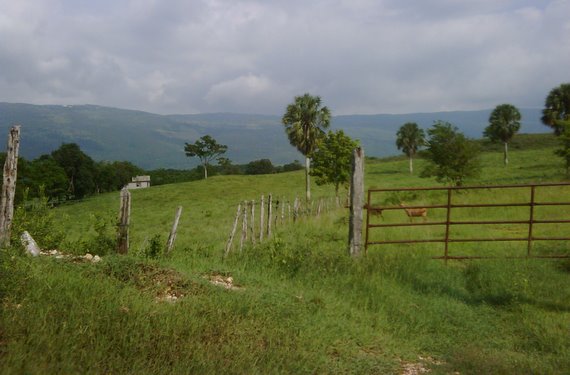 YardEdge: So what is Treading Lightly Developments (TLD) all about?
Giuliano: We are trying to set an example of building in a responsible way. We want TLD to be known as a reputable builder of high quality and well designed homes that take a practical approach to green construction and use of alternative energy.

YardEdge: Describe your vision? What are you trying to create?
Giuliano: When you come to Treasure Beach you spend time on the road. You don't end up in some capture. You get coffee from a local woman roasting beans herself, you get your jerk from a little stand where you sit and reason with the woman that owns the shop next door as you stare over her son's farm at the beautiful view of the Santa Cruz Mountains in the distance.
You walk to the beach and along the beach for miles – not just back and forth between two walls and jetties. We would like to build homes that embrace those qualities and exist within this community, culture, economy, etc. We have tried to do that by choosing our location with pond and mountain views just a short walk from the beach, working with Ann Hodges to help us design homes that use traditional Jamaican architectural vernacular, the use of local labor, and the use of as many local materials as is practical.
YardEdge: Why did you decide to start this?
Giuliano: There are quite a few pieces of land and lots for sale in Treasure Beach. We see Treasure Beach as the final frontier in terms of development in Jamaica. We would like to take advantage of that and learn lessons from the rest of the island for how development shouldn't be done.
YardEdge: Are there others behind the business?
Giuliano: It's just Jason Henzell and myself. I do have to give a shout out to Liz Solms- my wife. I couldn't, wouldn't do it without her to back me up and keep me on track.
YardEdge: Tell us where you are so far?
Giuliano: So far we have an inventory of two lots in the Old Wharf section of Treasure Beach with the option of expanding in that immediate area. The lots have been bushed and we have begun landscaping.
We have two different models of homes planned that have been designed with Ann Hodges of Kingston 10 Architects. See the Treading Lightly Developments facebook page. We are currently working to finalize pricing and specifications.
YardEdge: Can you describe your offerings for us.
Giuliano: What we have are two models that we are calling the Resort Villa and Family Villa (again please consult our facebook page to see the floor plans). The lot location is just a short walk to the secluded swimming coves in Old Wharf.
Resort Villa – This 2 Bedroom, 2.5 Bathroom home will be the more expensive of the two models and is the home that is appropriate for someone that wants to use this home as an investment as well as a vacation home. In addition to a large open floor plan with a kitchen that you can eat or entertain in this home features two master suites with in suite bathrooms, sitting areas and connected private verandas. There is also a study/den which is large enough to double as a third bedroom for those that need it. The veranda on the front of the home is large enough for a living room set and dining room set on the other for those who- like me- want to spend as much of their time outside as possible.
Family Villa – This will be the more versatile of the two models and is probably better suited for someone that is going to spend more time in TB than the traditional vacationer. The base model will be a 2 bedroom, 2 bathroom but will be easily expandable into a 3 or 4 bedroom by adding an additional story. Much more traditional in its layout this floor plan features a Master Bath with an in suite bathroom as well and wrap around verandas that you will surely live on.
We are partnering with Jake's Villas for property management services. This will be separate from the home purchase but, through Jake's Villas a home owner, will be able to arrange to have any range of property management services from once a month housekeeping to fully serviced, staffed and marketed resort villas.
YardEdge: Tell us a little about yourself? How did you end up doing this in Jamaica?
Giuliano: After finishing college I went to work for a large home builder in the US. There I worked my way from the corporate office up to being responsible for two 30-story high rise condominium buildings on the Williamsburg waterfront in Brooklyn. When I got married and moved back to Philadelphia (where my family is based) I became Director of Construction and Development for a property management firm whose portfolio consisted of 2000 residential apartment units mostly in Pennsylvania.
My wife Liz has been working in sustainable agriculture in Jamaica for years and we have maintained a residence here for that time. We've love our time Treasure Beach so; in lieu of a honeymoon we decided to move permanently to TB.
YardEdge: Do you enjoy living and working in Treasure Beach?
Yes very much. It's a great community with great people. After spending my life living and working in the centers of Philadelphia and Brooklyn I wasn't sure how I would adjust to life in rural Jamaica. I find it suits me just fine.
YardEdge: What's the best and worst thing about living in Treasure Beach?
Giuliano: Best- the obvious choice is the weather. Especially during the holiday season. Since Dec. 15th it has been perfect weather here, though the locals will complain it has been too cold at night. The other things that I love are, walking my dogs first thing in the morning on Old Wharf beach, Bloody Mary's at Dougie's bar on Sundays, Dawn's fresh roasted coffee at Smurf's Cafe (formerly Trans-love), Escovitch Fish at Jack Sprat, and the general calm and quite of this raw and vibesy area of Jamaica.
Worst- if I were to have to pick something it would be the mosquitoes- but don't worry we are putting screens on the windows of the houses.
YardEdge: Are you happy with the level of response/success you're getting?
I am very encouraged by the level of response we are getting. Everyone we talk to loves the fact that we are using a traditional Jamaican vernacular for the design, that we have used Ann Hodges, and are building green.
YardEdge: What kind of marketing have you been doing? What has worked? Not worked?
Giuliano: As we don't have pricing yet, we haven't started with a full fledged marketing campaign. We have a teaser flyer which guests at Jakes, Jack Sprat or Breds receive. We have sponsored some local events and appeared in Kuya magazine. Other than that we have maintained a presence on Facebook and have communicated with our interest list via seasonal e-mailings.
Sandy Tatham has opened up a Treasure Beach office for Coldwell Banker. We have signed a broker agreement with them and coming this month, once our pricing is finalized, they will work with us on a traditional media marketing campaign as well as the online and social messaging that we are utilizing ourselves.
YardEdge: What have been your biggest challenges?
We started trying to do a subdivision but found, through preliminary due diligence, that the approval process was going to be time and cost prohibitive. After the first 5 months we basically had to scrap our plans and start from scratch. The bureaucracy ended up being a blessing in disguise. We found a land owner willing to sell us some lots that are already improved (the roads and utilities are already installed). That is the greener thing to do anyway- when you can you should always utilize what already exists rather than building new.
YardEdge: Biggest rewards?
Giuliano: Not ready to say…get back to me once we have a deposit and have a house coming out of the ground.
YardEdge:  Final thoughts?
Giuliano: Its time for an ice cold Guinness.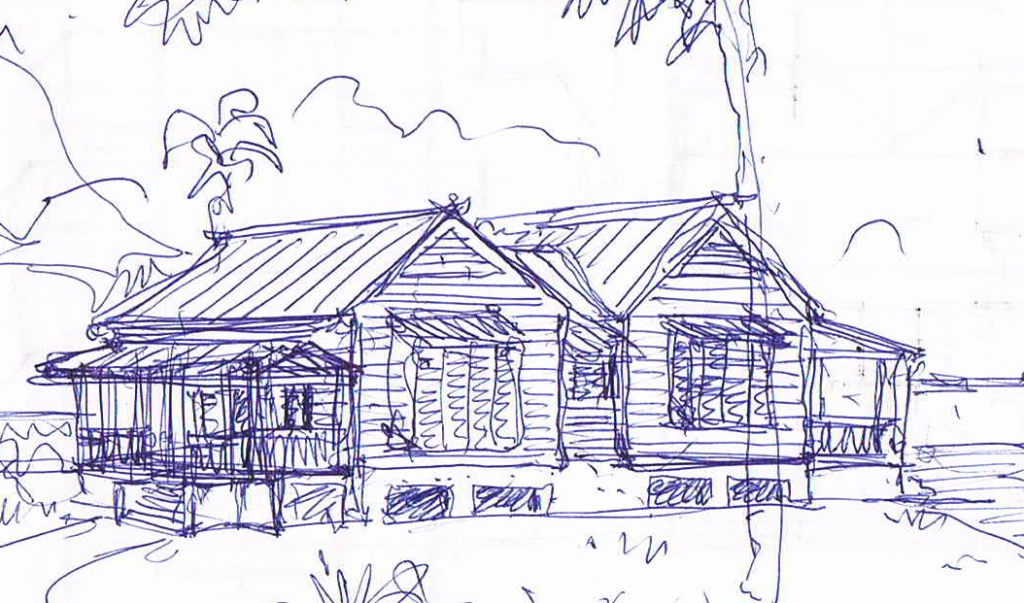 For more information, contact Giuliano Pignataro at Treading Lightly Developments Ltd.
+1-876.298.5802 (JA)
+1-267.702.6467 (US)
Skype: Giuliano Pignataro
Email: giuliano.pignataro@gmail.com
Website treadinglightlyja.tumblr.com
You can contact Sandy Tatham via Coldwell Banker Jamaica Realty
Shop #3, Kingfisher Plaza, Treasure Beach
St Elizabeth, Jamaica
Email: sandy@cbjamaica.com