West African Dance Classes Return to School of Dance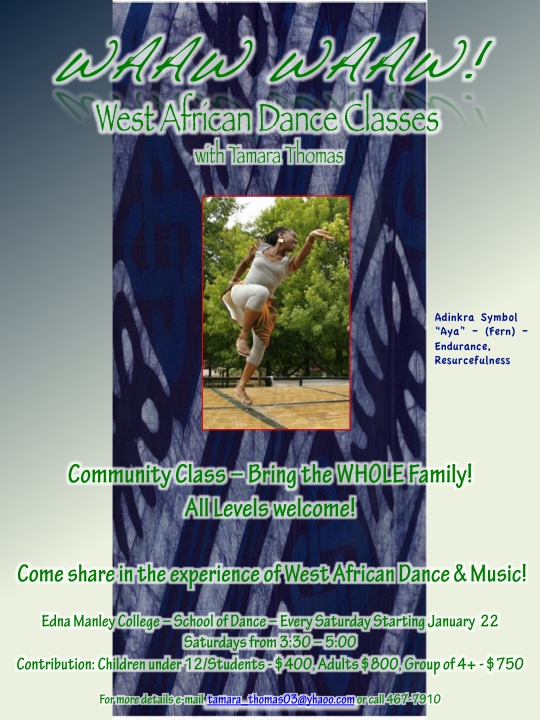 West African dance classes with Tamara Thomas return January 22.
I've taken this class and it's lots of  fun, Tamara is a great teacher!
Saturdays from 3:30 – 5:00 at the Jamaica School of Dance, Edna Manley College.
ALL LEVELS WELCOME!