Jamaican Women Entrepreneurs Succeeding in the Business of Paper Making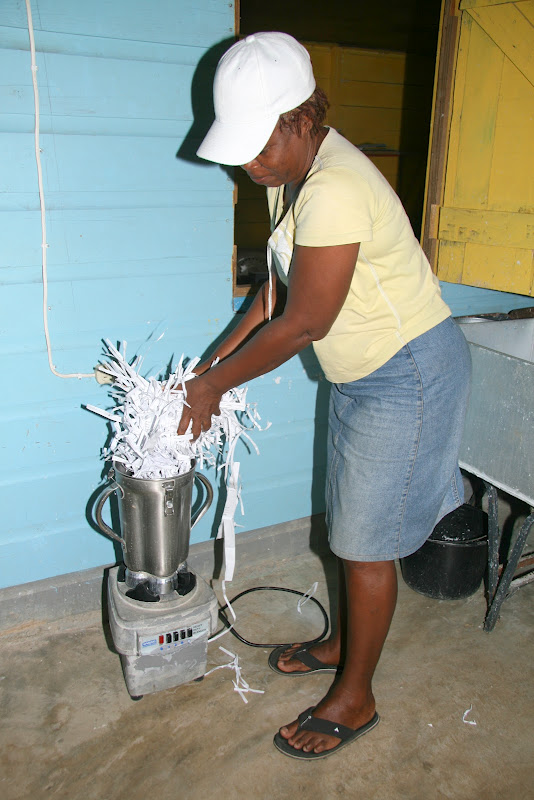 Here's a great post by Pret-a-Portie on Jamaican women entrepreneurs in Fairy Hill, Portland and their paper making business.
"The Nature's Handmade Paper Project has been a mainstay of the Fairy Hill community in Portland for over 20 years. The project grew out of the 'coming-together' of a few women to create employment and skills training for women in the area.
Today, the group still stands strong creating employment and training in the art of paper-making for women in the Fairy Hill community. Project participants use recycled paper and plant fibres to create a variety of paper products including; guestbooks, photo albums, greetings cards, notecards and envelopes.
Read more at Pret-a-Portie Fairy Hill Paper Making