Jamaica Farewell Opens in Kingston Tomorrow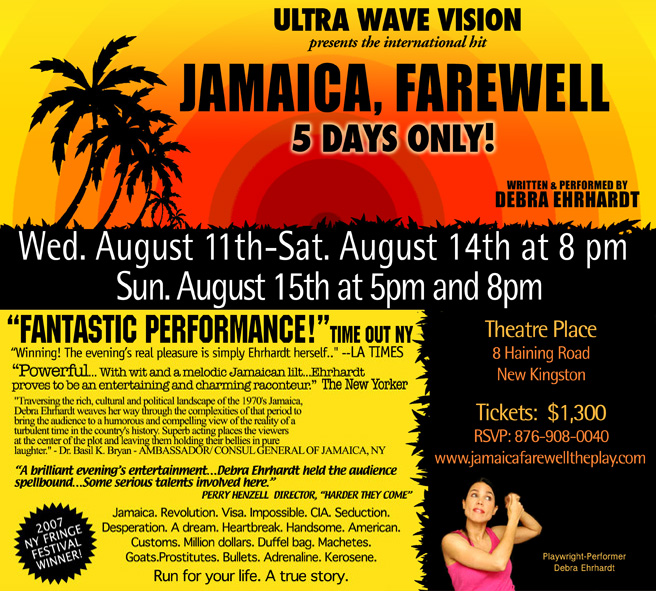 "JAMAICA FAREWELL" opens in Kingston tomorrow night.
This one woman play was written and is being performed  by Jamaican actress / writer Debra Ehrhardt (it's also  to be made into a movie by Tom Hanks).
I've seen this play and it's well worth checking out!  It's the story of one woman's experience of Jamaica in the 70's and her journey to America…

The play opens at the Theatre Plce, August 11 and runs till August 15.
"JAMAICA FAREWELL" has been performed in several US and UK cities to rave reviews!