Fun and Free Dance Workshop with Visiting Artists at Jamaica School of Dance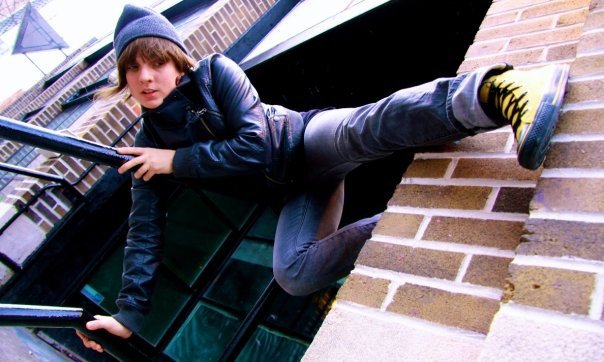 YardEdge welcomes guest blogger Safi Harriott!
This Thursday, April 22nd from 2PM to 4PM there will be a fun and totally free of cost dance workshop at Edna Manley School of Dance. This workshop will be facilitated by visiting artists from Canada and New York and will be based in contact work, partnering and improvisation techniques. Dancers interested in exploring new techniques and participating in a dynamic dance experience are welcome and encouraged to take advantage!

A goal of the workshop is to initiate a conversation between visiting and local dance artists and interested students of dance. Rather than being a set class, the workshop will aim to facilitate participants' curiosities and continued development as performers and dance-makers. At heart this is an opportunity to play, explore and speak in movement. Did I mention it's totally free?
Due to limited space, interested dancer-artists are encouraged to RSVP to harriott_s@yahoo.com.
Visiting artists are:
Zita Nyarady- performer, choreographer and stilt-walker currently based in Toronto, Canada and dancing with groups such as the Parahumans, Back Burner productions and HerciniArts Aerial Dance;
And
Nancy Hughes-multidisciplinary artist, dancer, choreographer currently based in Buffalo, New York. Nancy is a founding member of Dance Connect, part of the Judy Dworin Performance Project and currently facilitates the new Buffalo Contact Improvisation Jam.
Safi Harriott
p.s. If you're attending, please bring knee pads and sneakers if you've got them.Otherwise double up on your knee socks and/or definitely bring comfortable long pants.