Danceworks 13th Season Of Dance This Weekend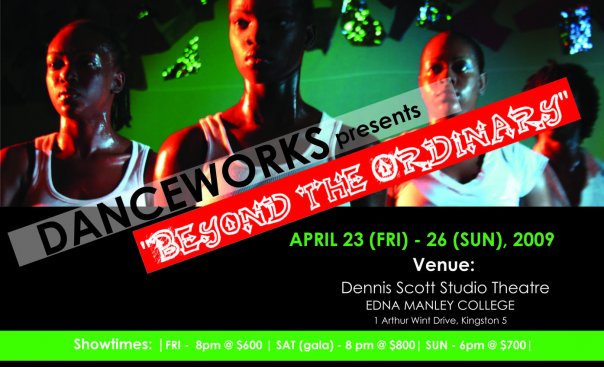 Another great event this weekend-  Danceworks celebrates their 13th Season of Dance, "BEYOND THE ORDINARY".
Danceworks is the performing arm of the Jamaica School of Dance including dancers from 1st, 2nd and 3rd year, part- and full-time students of the School who are pursuing studies in Dance Theatre and Production or Dance in Education.
For more information call 968-0027.
Fri April 24th – $600
Sat April 25th – $800 (Gala nite)
Sun April 26th – $700
As an ex- Danceworks dancer, I highly recommend supporting these young dancers!