Winners in the Biennial Publishing and Writing Awards Announced Thursday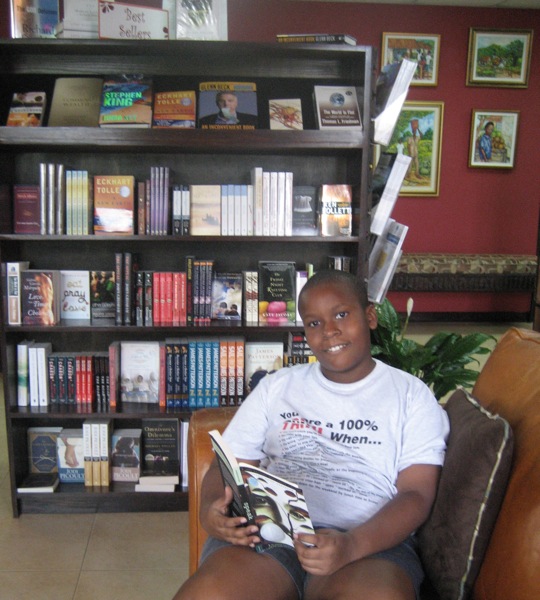 The Book Industry Association of Jamaica (BIAJ) is announcing the winners  in the Eleventh Biennial Publishing and Writing Awards at the Courtleigh Auditorium on Thursday, March 24 at 6:30pm.
The BIAJ is also hosting a reading by local authors on Saturday, March 26 at the Spanish Court Hotel.

Authors, The Hon. Edward Seaga and Diana McCaulay, will headline the event from noon to 6pm. Selected entrants will read from works in the Best Adult Non Fiction, Best Creative Writing and Best Children's Book categories.
The programme will feature a workshop on children's book illustration, led by award-winning American illustrator, Aaron Boyd. Books entered in this year's competition will be on display and local authors, publishers and booksellers will exhibit and sell books.
For more information, contact the BIAJ at bookindustryja@gmail.com
Schedule of Readers
12:00 – 2:00pm: Public Workshop on Children's Book Illustration
Led by award-winning illustrator, Aaron Boyd
Kids activities: face painting, arts and crafts
2:00 -3:00pm: Children's Readings
Jana Bent, Shaggy Parrot and the Reggae Band
Hazel Campbell, Bernie and the Captain's Ghost
Kellie Magnus, Little Lion Goes for Gold
Colleen Dennis, Inner-City Girl
3:00 – 4:00pm: Best Selling Books
Diana McCaulay, Dog-Heart
Phillippa Sauterel (Saffron), So Much Things to Say
Edward Seaga: My Life and Leadership
Volume 1: Clash of Ideologies (1930-1980)
4:00 – 5:00pm: Adult Creative Writing
Tracey Tucker, The Day I Met Me
Lilieth Nelson, Angels of Reflection: Poems by Lil
Blossom O'Meally Nelson, Heart-Song
Jean Lowrie Chin, Souldance: Poems and Writings
5:00 – 6:00pm: Adult Non-Fiction
Jennifer Mamby Alexander, If Love's So Nice
Karen Findlay, In the Light of the Sun
Robert Lalah, Roving with Lalah
Edward Baugh, Frank Collymore: A Biography