The Top 10 Caribbean Books to Read This Summer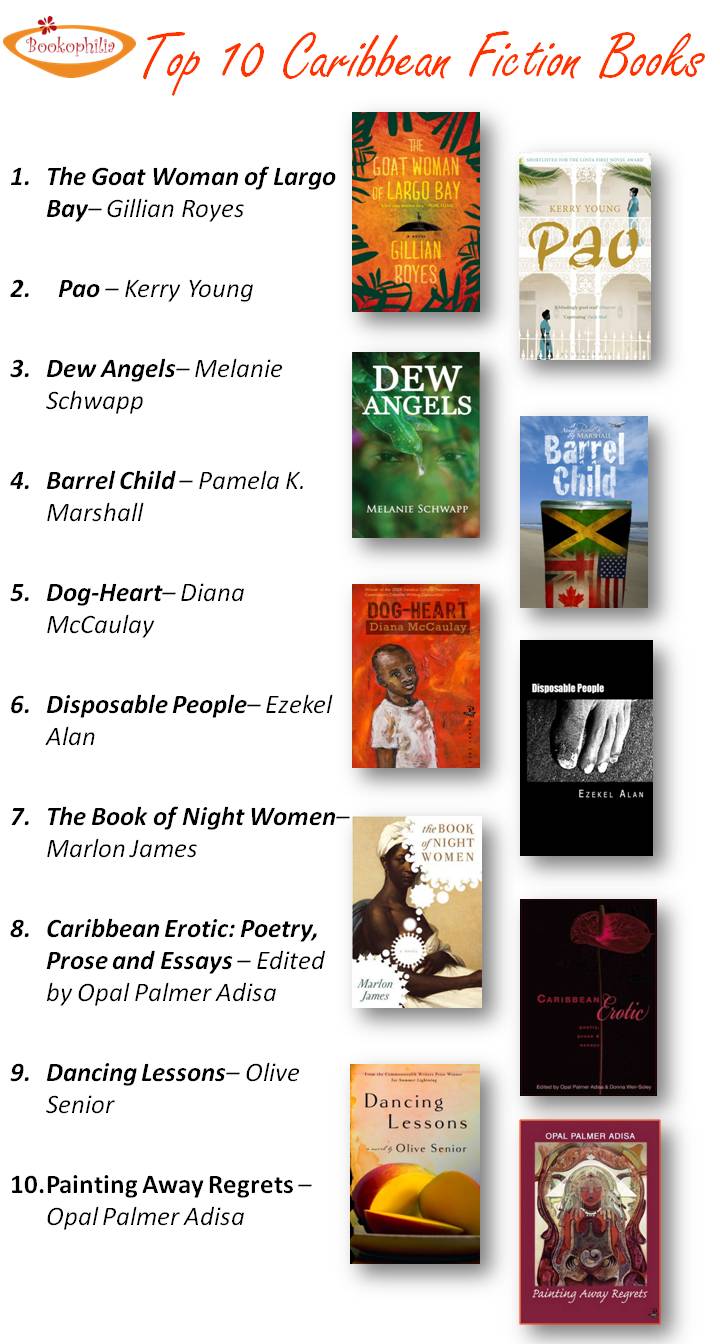 Here are Bookophilia's choices for the top 10 Caribbean fiction and non fiction books for our reading pleasure…
Jamaican women writers Gillian Royes, Kerry Young, Melanie Schwapp, Pamela K. Marshall and Diana McCaulay top the list of bestselling Top 10 Caribbean Fiction Books.
Here's what Bookophilia has to say about some of these books:
"In Pao, a young man emigrates to Jamaica in the wake of the Chinese Civil War and rises to become the Godfather of Kingston's bustling Chinatown. Nola Chambers is a young Jamaican girl in Dew Angels, shunned by her family and her village because of her dark skin colour.
Pamela K. Marshall explores the consequences of one mother's emigration in search of a better life once love is replaced by airmail and material objects in Barrel Child.
Gillian Royes' The Goat Woman of Largo Bay is the first in a detective series featuring Shad, a bartender in a fishing village. Vivid writing and strong characters will make you find this first book irresistible.
Diana McCaulay's first novel was Dog-Heart, a story about a well-meaning middle class woman and a young boy from the slums of Kingston who she desperately wants to help.
The latter five of our Top 10 Caribbean Fiction Books list features one of our favourite books of 2012, a historical novel about Jamaican slavery, a Caribbean masterpiece in all aspects, and an erotic anthology that will generate thoughts about what is still a conflicted area of Caribbean literature and culture.
Caribbean Erotic explores the many facets of the erotic: the role of fantasy, desire, issues of fidelity, self-respect, self-love, etc.
Rounding out the Top 10 is Olive Senior's latest novel Dancing Lessons and Opal Palmer Adisa's second appearance on the list with Painting Away Regrets".
Bookophilia's Top 10 Caribbean Non-Fiction Books features a wide range of biography, cookery, art, photography and travelogue titles.