Talking Trees Literary Festival Happening in Treasure Beach May 25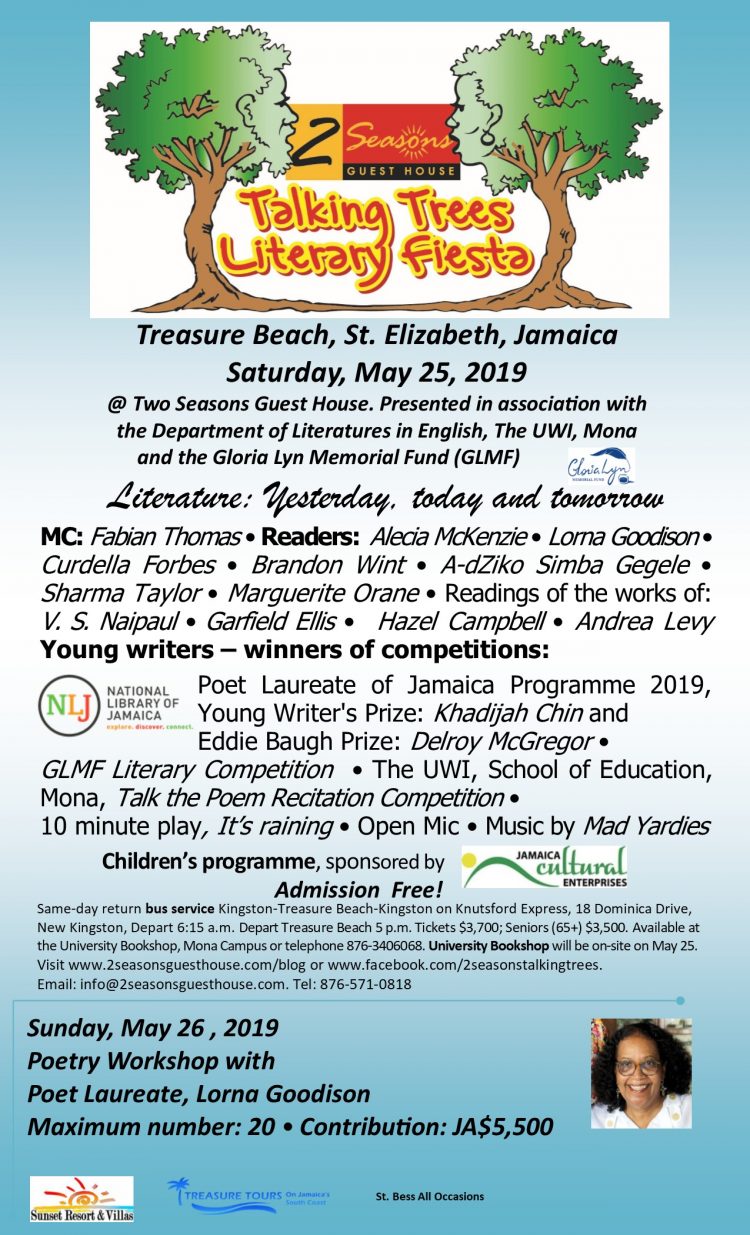 Two Seasons Talking Trees Literary Fiesta returns to the grounds of Two Seasons Guest House,Treasure Beach, St. Elizabeth on Saturday, May 25.
Talking Trees Literary Fiesta is a culture filled event for lovers of literature.
Admission free!
Poetry workshop with Jamaica's Poet Laureate, on Sunday, May 26, 2019.
Contribution JA$5,500. Maximum 20 participants.
Check out both established and emerging writers, reflecting the cultural fabric of Jamaica!