Congrats to Marlon James for Winning the Man Booker Prize 2015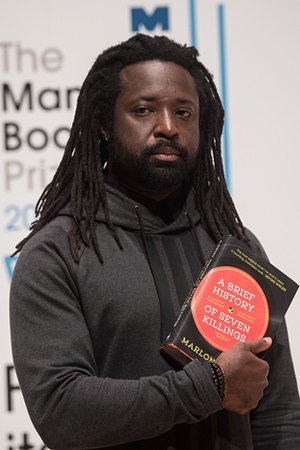 Huge congrats to Marlon James who has become the first Jamaican writer to win the Man Booker prize. 
 A Brief History of Seven Killings is Marlon James' fictional account of an attempt on Bob Marley's life, described as brimming "with shocking gang violence, swearing, graphic sex, drug crime but also, said the judges, a lot of laughs".
Malon James who now lives in Minneapolisis is the first Jamaican author to win the prize in the Man Booker's 47-year history.
Read more: http://www.theguardian.com/books/2015/oct/13/marlon-james-wins-the-man-booker-prize-2015