Jamaican Authors to Participate in Word! A Caribbean Book Fest in Brooklyn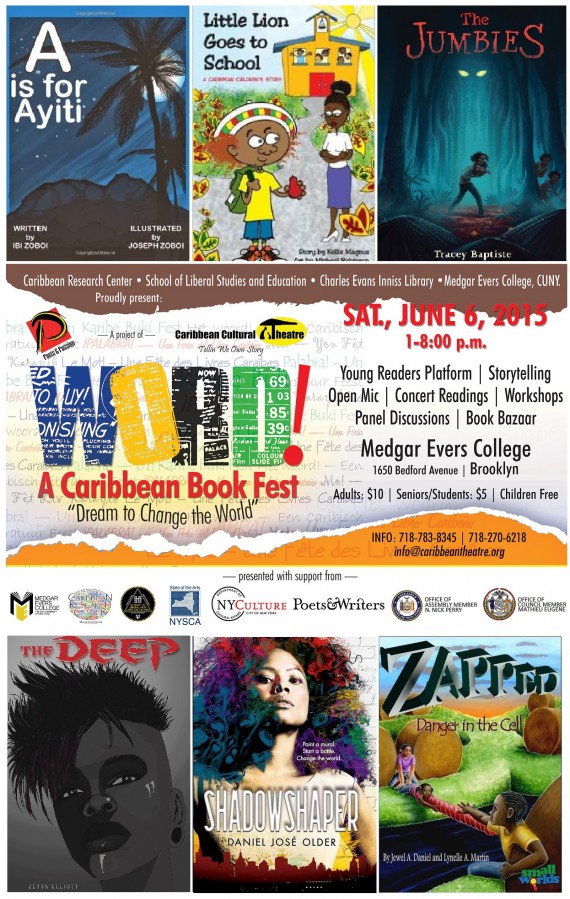 Jamaican authors Pamela Mordecai and Kellie Magnus will be participating in this book festival in Brooklyn, New York on June 6th. 
Pamela Mordecai will be reading from her new book, Red Jacket. 
About Red Jacket
Available: February 28, 2015
TAP Book (Distributed by Dundurn)
9781459729407
"Growing up on the Caribbean island of St. Chris, Grace Carpenter wonders how it is that her extended family is black, while she is a redibo, with copper coloured skin, red hair, and grey eyes. Unkind people taunt her with names like "red jacket." Years later, as an adult working for the WHO in West Africa, she meets Jimmy Atule, an unusual priest with an unnerving gift. With his help, Grace confronts the truth about her birth and deciphers the mystery of her true identity."
Read reviews of Red Jacket and more at: http://www.pamelamordecai.com/red-jacket-a-novel/
For more on Pamela Mordecai and Kellie Magnus check out our archives.