Jamaican Street Artist Takes on Europe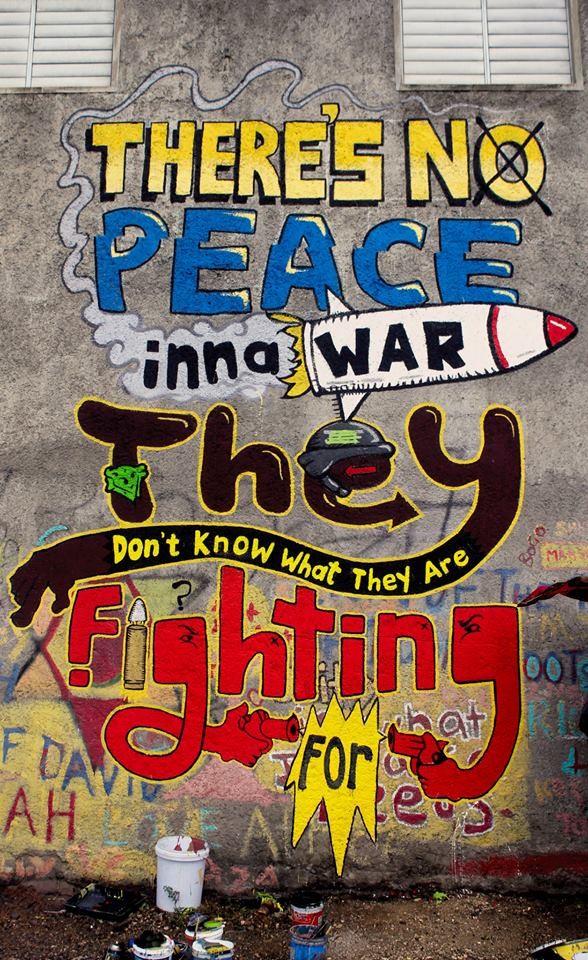 Please help support this group of young Jamaican artists in their quest to share their art in Europe this summer. Here's what they have in mind: 
"The  united purpose tour is a unique traveling showcase of the brilliance of Jamaican creativity and talent. It is also a demonstration of the power of United Purpose as an effective means of achieving personal and collective goals.
The Tour begins in July of 2015 onwards to August 2015. In essence we are setting out to travel to various festivals across Europe with various products, created within the creative community.
Our teams is comprised of various individuals from the local artistic community who have all individually crafted their disciplines towards benefiting the wider community.
Our List of Tour Locations are:
Millerntor Gallery- Germany
GTS St. Pauli Primary Highschool – Germany
HLG Highschool- Germany
Kun St.Pauli Gallery- Germany
Moloch- Germany
Ms Stubnitz- Germany
Reggae Jam- Germany
Yaam- Germany
Skandaloes- Germnay
Rototom- Spain
About Matthew McCarthy
"My name is Matthew McCarthy. I am a 23 year old visual artist living and working in Kingston Jamaica. At a very young age I developed an intense fascination with two very distinct aspects of my culture.
Our natural ability to fix any physical object and our unique visual aesthetic on the front of corner shops, street dance posters, sign boards and community leader memorials. This intense fascination coupled with a rapidly developing interests in art taught me how to pull things apart and then put them back together "with style".
Now as a Streets Artist / Muralist and illustrator I have consolidated my obsession with Jamaican street signs, old school dancehall illustrations and global street art movements through an art practice that engages and challenges the traditional art institution as well as all peoples of all ages on a "street level".
To donate: https://fundrazr.com/campaigns/
Since graduating from the Edna Manley College of Visual and Performing arts in 2013, I have exhibited at the National Gallery of Jamaica in the new roots (2013) exhibition of ten emerging artists, and been a key figure in the development of street art in Jamaica, via first the New Jamaica project and later the Paint Jamaica initiative of developing street art on the island.
Both projects were collaborate efforts between a pool of young Jamaican artists, eager and willing voluntaries and our project co-ordinator Marianna Farag, who's vision acted as a major catalyst in this process.
Both projects focused largely on street art in communities, using it as a means of social change.
Walls that once bore the marks of opposing politicalise parties, fuelling the negative aspects of urban tribalism are now transformed into mediums of artistic expression.
My work looks at issues as well as the strengths of how we connect in our social spaces. I use our nation language/ thoughts coupled with paint as my tools, against public walls. My aim is to help issue a new pair of eyes for those lacking in "eye-deals".
READ MORE: https://fundrazr.com/campaigns/