Susan Alexander Exhibits New Works in Five Media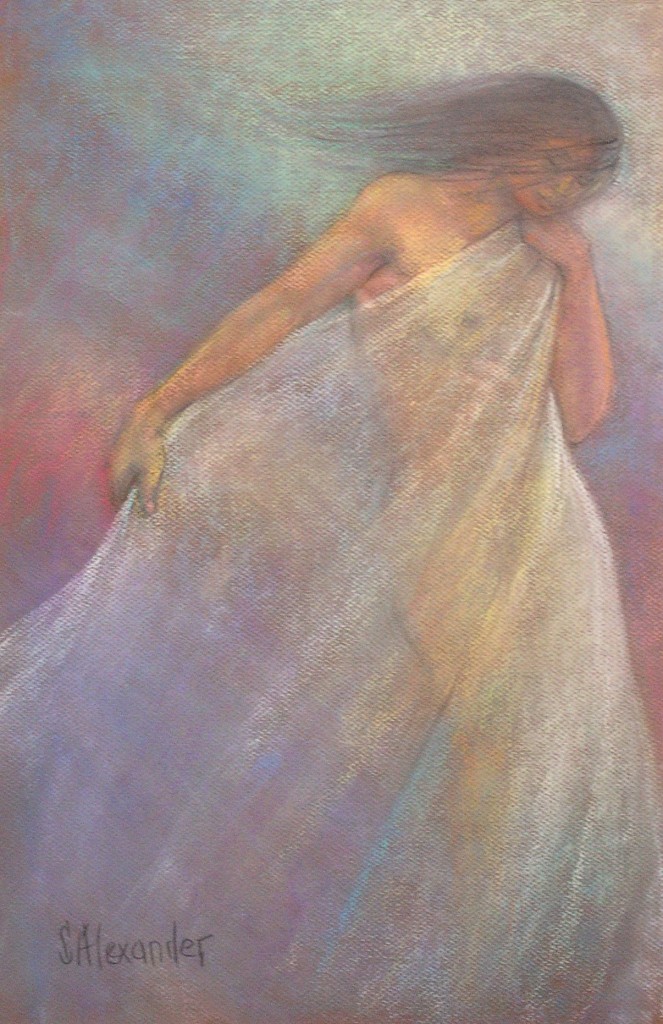 Susan Alexander's work can almost be viewed as a documentation of her extended sojourn in Jamaica. Whether she paints in oil, pastel or charcoal, or renders her figures in poliform or bronze, her work has persistently been inspired by themes close to her heart – Jamaican culture, our people, our flora … and horses.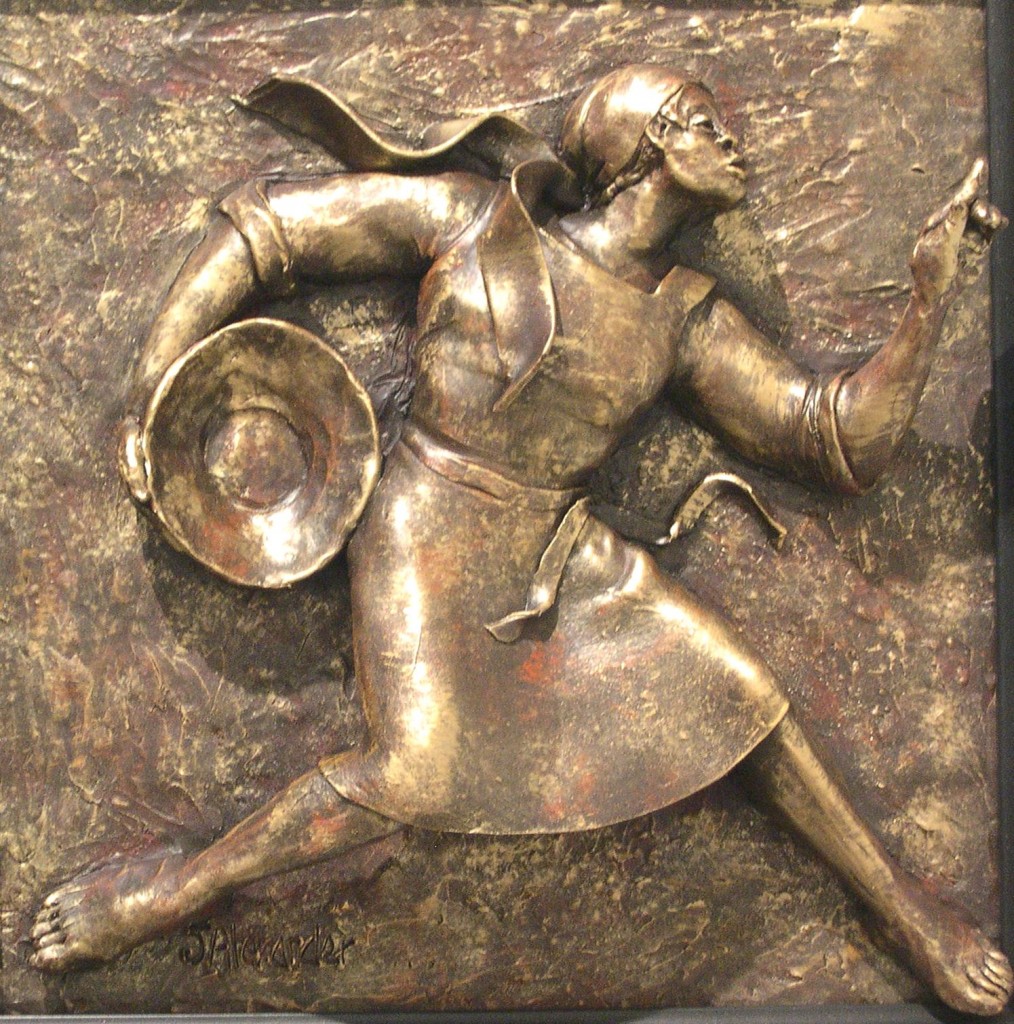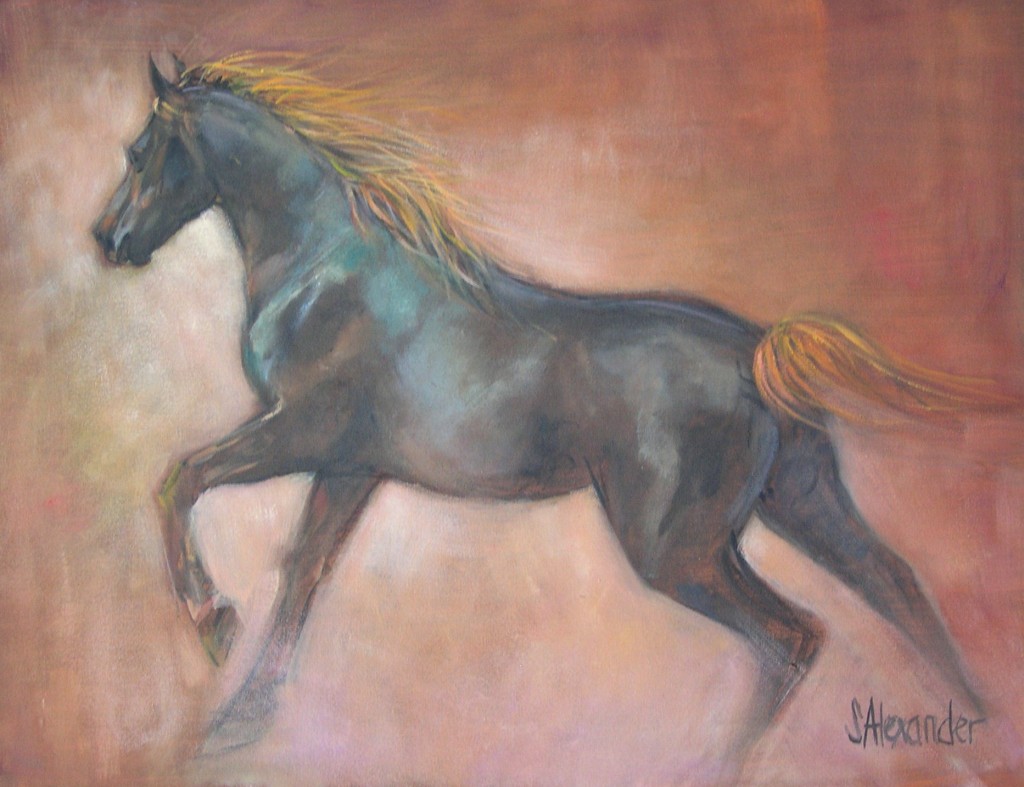 It is not surprising that the current exhibition focuses predominantly on her love for horses rendered in oil, pastel and charcoal, while the bronze sculptures and poliform reliefs represent aspects of Jamaican culture.
Susan Alexander was educated at the Pratt Institute and Skidmore College in New York and the Ecole des Beaux Arts, Lausanne, Switzerland. During her career as a painter and a sculptor she staged solo exhibitions in the United States, Jamaica and Toronto, Canada.
She was commissioned to do murals for the First National City Bank of New York, Alumina Partners of Jamaica, Royal Bank Jamaica Ltd., Stacote Paints Ltd., The German Embassy (Kingston) and Guardsman Ltd.
She has created altarpieces for several churches in Kingston and her work is represented in important collections such as the University of the West Indies, the National Gallery of Jamaica, Bank of Jamaica and numerous private collections.
She was awarded several prizes in the Festival Fine Art Exhibition. Last year, she received the International Swimming Hall of Fame 2000 Artist of the Year award in Fort Lauderdale, U. S. A.
Her work has taken her to teaching an art programme in the maximum security prisons in Jamaica and she is well known for having formerly owned the Upstairs Downstairs Gallery which was utilised for the purpose of promoting promising young artists.
The exhibition staged in conjunction with the RBTT, National Commercial Bank, Super Plus Food Stores, Carreras Group of Companies, Ideal Portfolio Services Co., Capital and Credit Merchant Bank, Island Mist Spring Water and Kool 97 FM continues until 4 December 2009.
Gallery hours are Monday to Friday from 10.00 a.m. to 6.00 p.m. and Sat. from 10.00 a.m. to 3.00 p.m.
For more information contact The Mutual Gallery at 929-4302  Gilou Bauer or Tina Malcolm