Retrospective of Works by Christopher Gonzalez
An exhibition of works on paper by Christopher Gonzalez is now on at the Mutual Life Gallery.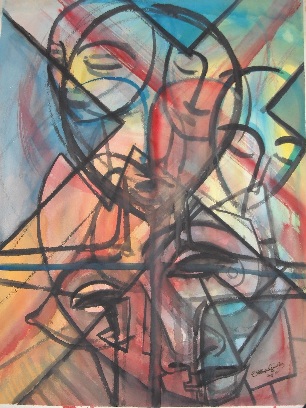 From his earliest days as a graduate from the Edna Manley College where he majored in sculpture, Christopher Gonzalez was influenced by the symbolism of Edna Manley. He later translated this concept into his drawings and paintings, always remaining connected to the soul and spirit of Jamaica. His work was deeply affected by his surroundings and profoundly creative in expressing the personal and the universal.
Examples of Christopher González's work can be viewed at the National Heroes Memorial, the National Gallery of Jamaica, the residence of the Prime Minister and the Bank of Jamaica. González was also well known for creating two bronze reliefs which commemorate Jamaican independence from Great Britain.
He also worked on the tomb of the former Prime Minister of Jamaica, Norman Washington Manley. His later exhibitions, both group and solo art shows of paintings, watercolours and drawings were held in Jamaica, the United States, Denmark, Cuba, Canada and Mexico.
The current exhibition covers the period 1982 to 2008. The exhibition is divided into sections showing his work prior to his return to Jamaica from Atlanta, the early years and his later years in Jamaica.
The Mutual Life Gallery is located at the Mutual Life Centre,  2 Oxford Road.