Jamaican Artist Robin Clare Opens Dancing Words Art Exhibition in Sydney, Australia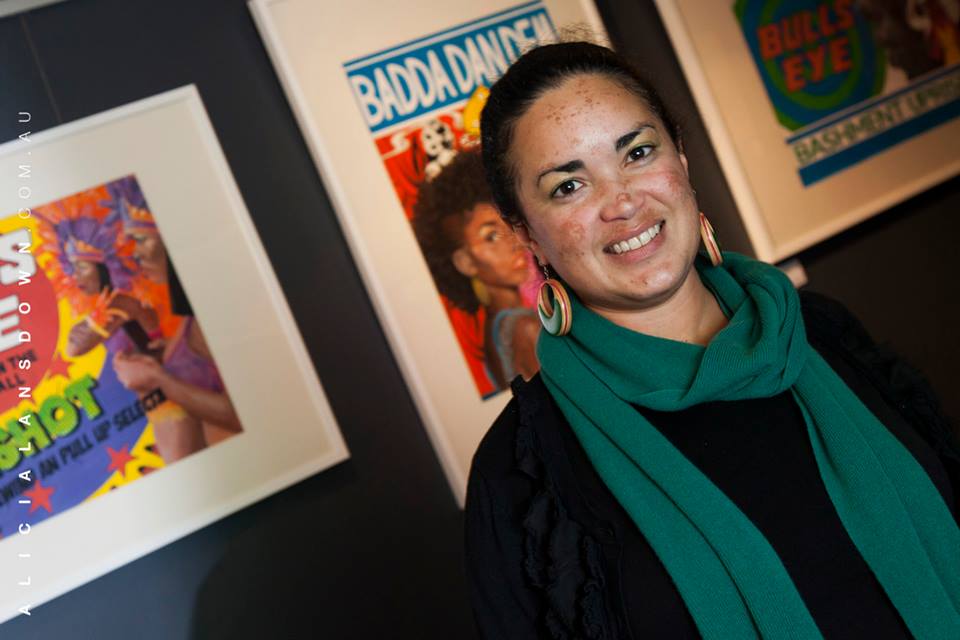 Here's an update from Jamaican artist, Robin Clare on her recently opened show in Sydney, Australia.
"It went really well, was loads of fun on the night and sold many paintings which was brilliant. There is an amazing response and interest in Jamaican culture over here which resulted in a packed venue, with a few expats thrown into the mix too which was great.
The exhibition was held in the gallery space, Blacklisted, while the Black Penny bar located at the front of the building housed the djs, so it made a perfect venue for the work.
We had some ladies from a local dance school, Dance Studio 101, come in and do a Dancehall exhibition set, while DJ's Louis Basslines and Justice manned the decks with a selection of dancehall tunes and as the night wound down slipped into some reggae and dub.
Guests were treated to a custom Appleton Estate cocktail that the bartenders at Black Penny created called the Jamaican Honey Trap".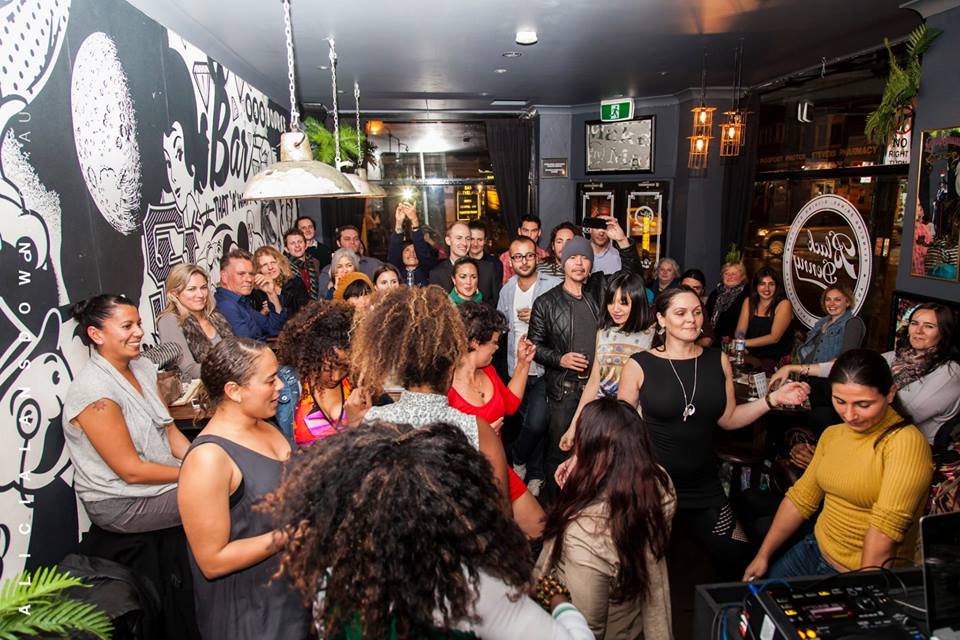 A great photographer, Alicia Lansdown, took some photos on the night. She caught some brilliant shots of the dancers, who call them selves the 101 Doll Squad, as well as the gallery and artwork.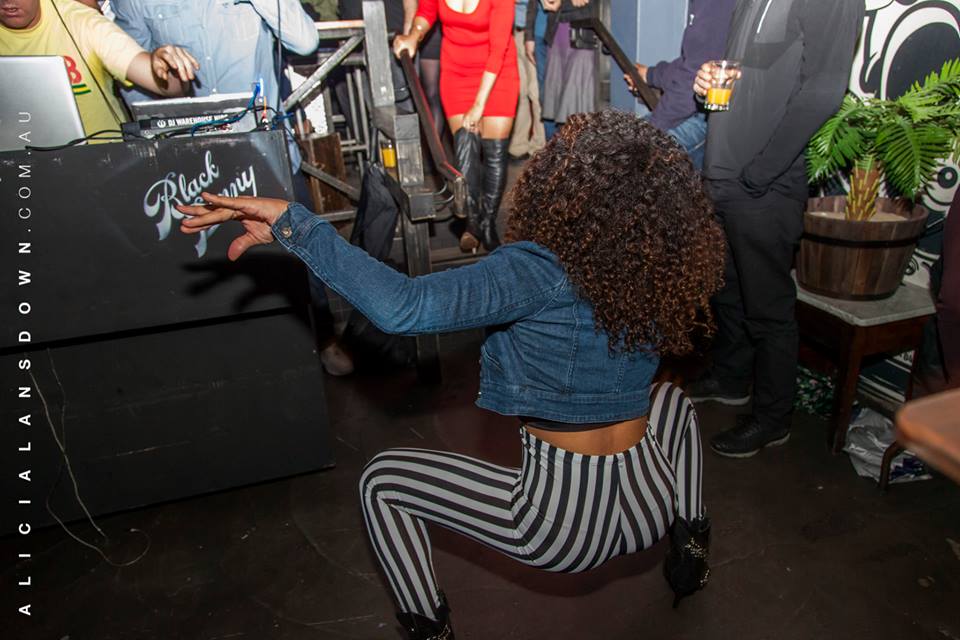 There's a link to more photo's on facebook.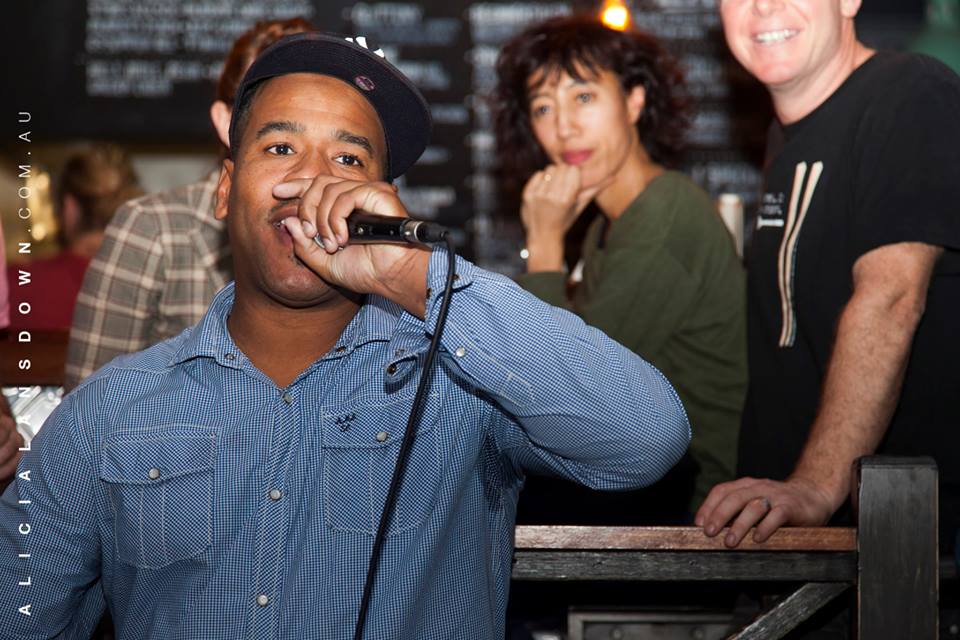 Photos thanks to alicialansdown.com.au