Gerard Hanson Exhibition Opens Today at the Mutual Gallery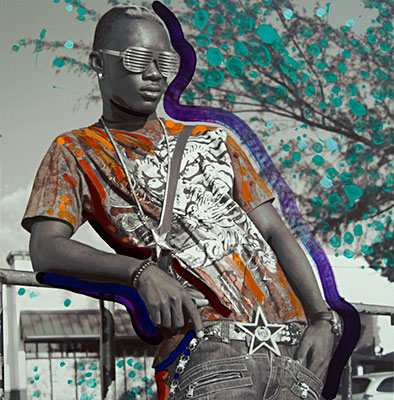 An exhibition of Gerard Hanson's new work opens on today, Thursday 2 June at 7 pm at the Mutual Gallery.
The public is invited to come to the official opening of the exhibition which is entitled "Fashioned Realities". Drinks, courtesy of J. Wray and Nephew will be served between 7.00 and 9.00 p.m.
The exhibition continues until 1st July 2011.
Gerard Hanson won the 2010 Super Plus Under 40 Artist of the Year Competition.
"Fashioned Realities" is about how people live and work down-town and in the country-side, and how they fashion their lives in today's world.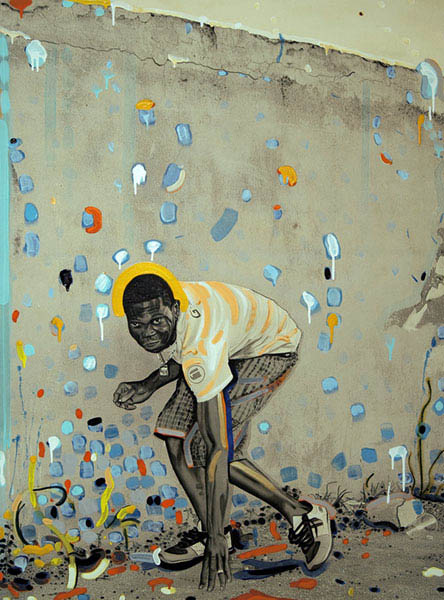 Gerard Hanson was born in England of Jamaican and Irish parents. He came to Jamaica to find his roots and do his artwork.
He studied art at Central St. Martins and Wimbledon School of Art gaining a Masters in Fine Art & Printmaking.
In addition to winning both the Jury and the Public Prizes in the 2010 Super Plus Under 40 Artist of the Year competition his work was also selected to represent Jamaica in the 2010 Beijing biennial and in the IDB "About Change" exhibition which is currently on show in New York.
"Fashioned Realities" is presented in conjunction with Super Plus Food Stores, Capital and Credit Merchant Bank, National Commercial Bank, Carreras Group, NEM, Ideal Portfolio Services, Island Mist, Kool 97 FM, RBTT, Scotia Private Banking, BCIC and.
For further information please contact: The Mutual Gallery – Tel. 929-4302 Ask for Gilou Bauer or Keisha Campbell.
For more on the artist see his website gerardhanson.com