Berette Macaulay, Jamaican Artist, Dancer, Photographer, Philosopher… "Minding the Gap" Part 2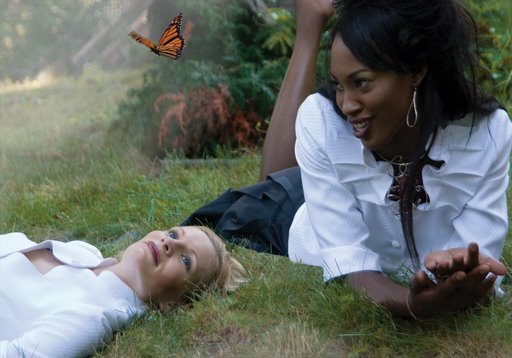 Fall 2008 Campaign shoot for Prizy Sebastian and MadBigFro Jewelry
YardEdge: What inspires you?
Berrette: Beauty, truth, and originality expressed in its purest form and with cojones! Keeps me pumped whenever I encounter it. And it can be in any form – visual art in all its forms, music, concert dance, theater, spoken word, poetry, film, whatever…
YardEdge: Do you enjoy doing art as a "business"?
Berrette: No – I detest it. I like art for art's sake. I don't like that I have to bastardize it by creating a secular branch of the creative process so as to make money. But hey- you gotta pay rent! God help me!
YardEdge: How have you handled the business side of being an artist?
Berrette: Not as well as I'd like. Still too focused on being a creative though. The hardest part is often figuring out how to protect the work. The best business decision I think I could make now is to find someone else to do it for me.
I will say I have good business acumen or ideas, but not the necessary objectivity or detachment to consistently implement those ideas. When you have your own business you manage every department of this larger endeavour that you have a personal stake in, plus you have to keep the artist in you nurtured.
It's an insane balancing act and I think that not everyone is cut out to handle that…myself included. My business talent lies only in marketing I think – I will market SeBiArt consistently and with full gusto – but the other departments are open now for anyone who wants to do the job – particularly A/P. Haha!
YardEdge: How do you like living and working in the US? NYC?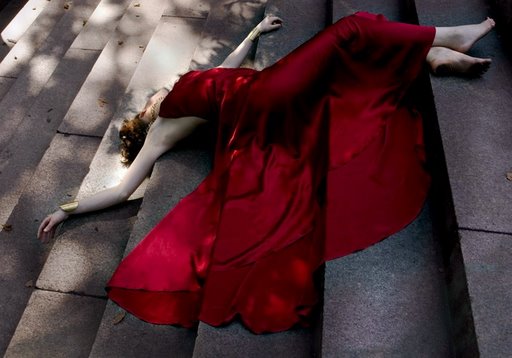 Fall 2008 Campaign shoot for Prizy Sebastian and MadBigFro Jewelry
Berrette: It's been the ultimate journey for me; I feel I've learned so much here. I love NYC because I have done everything I wanted to do in my life here with relative ease, and I hate New York for the same reason. There is the rub. There is so much access to so many opportunities, but you have to know what you're coming here for – especially in this city of distracting temptations.
This place is an intense energy pool where your thoughts manifest into tangible reality faster than anywhere, and 'we' New Yorkers are endlessly fascinated by this topic. But it will eat you alive if you don't know who you are and what you want, or if you are too polite about how you go about getting it. That latter point has taken me nearly a decade to really digest – and I think now I'm ready to explore a new environment.
YardEdge: Any plans to work/live in Jamaica?
Berrette: My dear there are always plans to live and work in Jamaica…but when I don't know. I come home often and work there sometimes but I think it may be a couple of years before I move back though. It's on the radar now for sure, where it wasn't a blip of a consideration a couple of years ago.
YardEdge: How would people who know you describe you?
Berrette: Oh I don't know – I've been told with varying regularity that I'm emotional, maternal, crazy, dramatic (I hate this one because it has a demeaning value that usually insists that your emotional expressions are ingenuine – when really, it's a show of how strongly you feel about something), talented, intelligent, desperately loyal, funny, verbose, pensive, crazy again, naïve and gullible while being a painfully cerebral realist…contradictory…incomprehensibly gorgeous – Hahaha! Yeah, crazy definitely sums it up. Haha!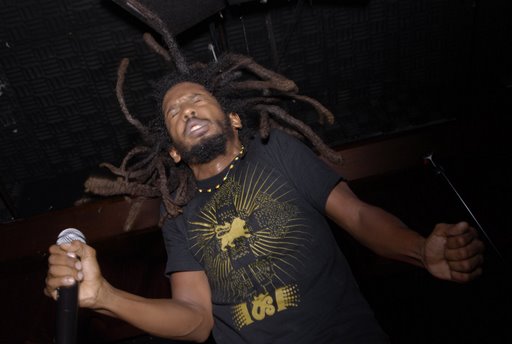 Stephen Newland from Rootz Underground
YardEdge: If you could be doing anything you wanted, what would that be?
Berrette: I would be on a 6-month retreat in Cortonna or Tuoro, Italy with a lover, writing a midlife memoir, doing free association painting every morning after yoga, and completing my remaining art projects that I can't seem to finish here. YES, it sounds great doesn't it?!!
YardEdge: Last book you read?
Berrette: Eat, Pray, Love by Elizabeth Gilbert. One Woman's Search for Everything Across Italy, India and Indonesia.
YardEdge: Last CD you bought? Downloaded?
Berrette: The soundtrack for the Broadway play Passing Strange, a coming of age story about an artist trying to find "the real" from LA, to Amsterdam, to Berlin, and back. My God – anyone on that search (as all artists are I guess) should see this play and get this CD. I saw it on Broadway twice this week!
YardEdge: Favorite movie?
Berrette: That's impossible to answer – seriously. I break favourites down into categories like visuals, costuming, sound editing, writing, acting, directing, etc… can't help it. To me few movies accomplish all equally well.
-Little Miss Sunshine for the story and the photography
–Pan's Labyrinth and Leolo for the art direction, costuming, SFX make up, and photography
–There Will Be Blood for the sound editing and acting (Daniel Day Lewis I worship you!!!!), 
–300 for the CGI
–Notes on a Scandal for the writing, the language, and the acting
-Big Sleep, my fav Noir flick – for the quick witted dialogue (they don't write like this anymore!), and the photography
Do you see what I mean??! I can't pick a favourite! Believe me – this list is hardly representative.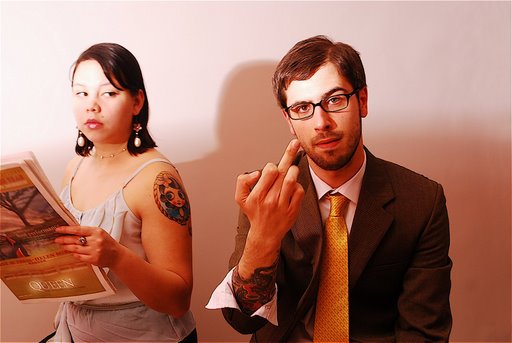 From Social Distortion photo series
YardEdge: Any regrets?
Berrette: Should I stop this nonsense and try to get a corporate job or should I stick to pursuing artist nirvana? Yes, believe it or not – this question nags me EVERYDAY! Not sure if that constitutes being a regret though.
Also I've been told too often that I belong in Europe – I think I need to rush over there before that becomes a regret. Plans are in the making…
YardEdge: Final thoughts?
Berrette: Follow your dreams, no one else can 'ease on down' the yellow brick road for you. Ever heard the expression "Mind the Gap"? I heard it in the movie Notes on a Scandal. The gap is the space between whom you thought you would be, and who you actually are at any given time in your life. "Mind the Gap" folks, and 'mind it' regularly so it doesn't get too wide.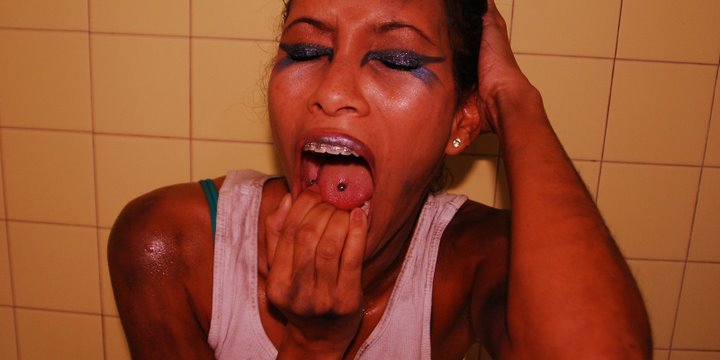 From Soul Censorship Sensitized (S.C.S.) series, shown and sold at Real Art Ways, Hartford, Connecticut
You can contact Berette via,
SeBiArt Photographic Evolution
New York, NY
Website:  http://www.SeBiArt.com
Email:  Info@SeBiArt.com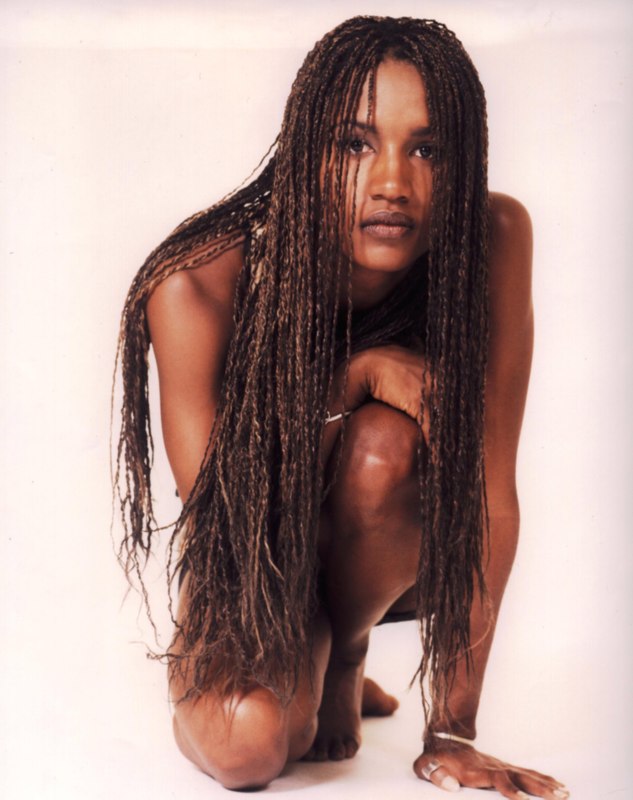 Berette Macaulay
Live now!  Adorn yourself with those special accessories, drink that vintage bottle of wine, serve yourself and your guests always on the special wares,  run out the door without remembering everything  – there's no reason for the delays; the only time is NOW.