Liguanea Stop Light – Life on the Streets in Kingston, Jamaica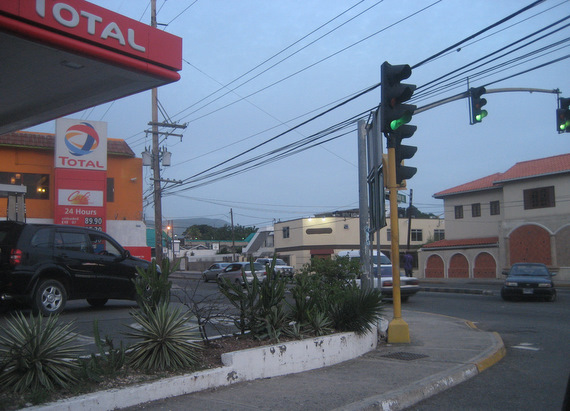 This is the first of what I hope to be many in a new series of reflections on "yard life".  As usual, your comments are welcome.
So what happen to your foot?
Car lick me down
So why you don't get off the road and go do something else?
Yeah, I can read and write you know Ma'am…
So why don't get off the road and do something else… drivers out here crazy you know.
We drove off.
The boy, now really a man, was someone I had seen/known "on the road" begging for over ten years now, from he was a child. He now looked to me to be about eighteen. He was hobbling along on crutches through the Liguanea traffic begging… still…
I wanted to have a longer conversation with him and ask him more questions, like how much money did he make per day? Did he go to school? Did he work anywhere? Why was he still on the road begging after more than ten years and now on crutches cause car "lick him down".
But I only had twenty seconds or so of red light left.
The light changed to green and we said bye and sped off leaving him there again, while we were off about our lives.