The New GoldenEye Hotel & Resort Opens October 2010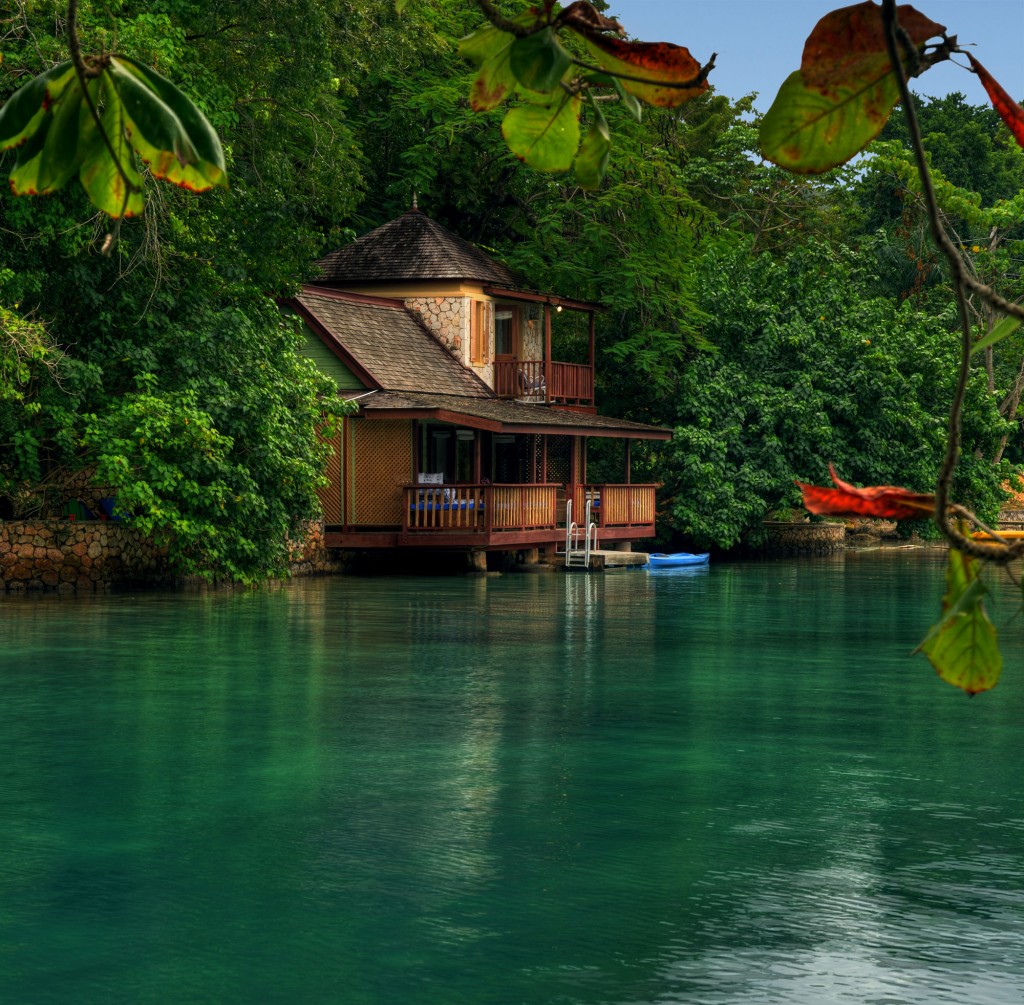 Island  Outpost is set to open the new GoldenEye Hotel and Resort this October.
Originally named by Ian Fleming after a WWII naval operation, GoldenEye is located on Jamaica's north coast town of Oracabessa. Once Ian Fleming's private villa where he wrote all of his world famous James Bond novels (his original desk still stands), GoldenEye has since been acquired and developed by Island Outpost's Chris Blackwell. (Chris Blackwell founded Island Records in 1959 and has been credited with producing  Bob Marley and the Wailers and several other reggae/rock and roll greats including U2) . Blackwell tells the story of his association with GoldenEye here).

Once the playground of the world's rich and famous, the new GoldenEye is not your typical resort. Now GoldenEye boasts a 52 acre compound of  luxurious private villas, eleven beach cottages, six secluded lagoon suites, Fleming's original villa and the five villas built by Blackwell. Located along Jamaica's northeastern coastline, each villa offers top of the line comforts and amenities designed for the discerning visitor looking for a peace and tranquility off the beaten path Jamaican style.
Blackwell's GoldenEye provides simple, contemporary Jamaican-style luxury, while preserving the iconic romance of the property's past. The Fleming Villa accommodates groups of up to ten guests, featuring the original three-bedroom home, plus two new poolside cottages, a private swimming pool, media room and bar, sunken garden and direct access to the private Fleming Beach.
The collection of five original villas built by Blackwell, which range from one to three bedroom units, have also been artfully refit and updated. The design team behind Blackwell's original villas was Ann Hodges, a Jamaican architect, and Barbara Hulanicki, a well known interior designer.
The Lagoon Suites extend four feet out over the resort's signature lagoon and appear to be floating. Each Lagoon Suite provides guests with direct access to the water from a private dock and also features a secluded garden with outdoor lounge. The barefoot-chic one and two bedroom Beach Cottages, situated on Low Cay Beach, open directly onto the sand.
All villas, cottages and suites are outfitted with custom-designed furniture, bath and beauty products made using local wild-grown botanicals, and Royal Hut's fine handmade linens. With a nod to Blackwell's illustrious history in the music industry, all accommodations feature a Logitech Squeezebox sound system that is stocked with a catalogue of Island Records-produced music. Complimentary Wi-Fi is also available throughout the property.
The GoldenEye experience will also include two new restaurants showcasing the best of local Jamaican cuisine. The menus headed up by Chef Conroy Arnold, are created in classic Jamaican style and deliver a bounty of local specialties. Perched on the western arm of Low Cay Beach is GoldenEye's beach casual restaurant, Le Bar Bizot. Le Bar Bizot is named after Jean-Francois Bizot (1944-2007), the journalist, musical taste-maker, founder of the Paris-based world music radio station, Radio Nova – and great friend of Chris Blackwell – who often visited GoldenEye.
Located steps from the beach and beachside fresh and sea water swimming pools, guests can partake of light bites, exotic cocktails and international wines. All will be served to the cool sounds of Radio Nova in Paris that will be regularly played at Le Bar Bizot.
The resort's second restaurant, The Gazebo, features an all-day lounge and an evening-only restaurant, serving up local fare with an international twist. Located high on the eastern bank of the lagoon entrance, overlooking the lagoon waters and Low Cay beach beyond, The Gazebo's west-facing view is the ideal setting to take in the fiery Caribbean sunsets.
Jamaican Olympic tri-athlete, Iona Wynter, will lead the activities programming. Wynter's fun, fitness-focused experiences range from bay rafting and jet ski leg and ab workouts, to stretch and snorkel classes and triathlon training. Uniquely inspirational and experiential activities include moon yoga, Jamaican dance, coral restoration and stargazing. A range of relaxing and uplifting beauty and body therapies using locally farm and wild-grown herbs and flowers will also be available to guests.
Rack rates start at US$560 per night during low season and US$840 during high season, and include full breakfast.
Limited-time introductory rates will be on offer during the opening period and will feature special discounts and unique complimentary experiences.
For more information contact Melissa von Frankenberg at Island Outpost: melissa.eldemire@islandoutpost.com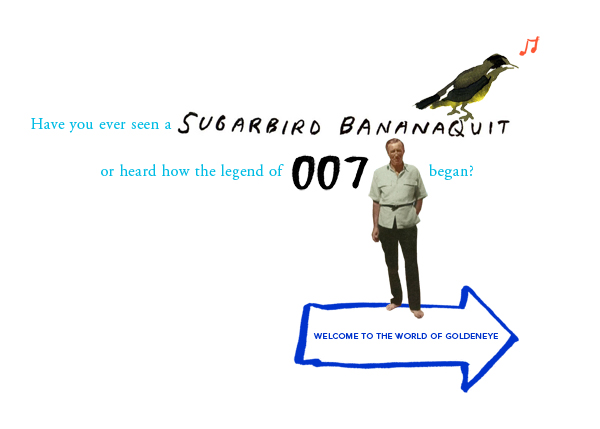 Check out the new GoldenEye site here.
Keep up with the GoldenEye news here.