GoldenEye's New Restaurant Bizot Bar Hosts Live Broadcast & Party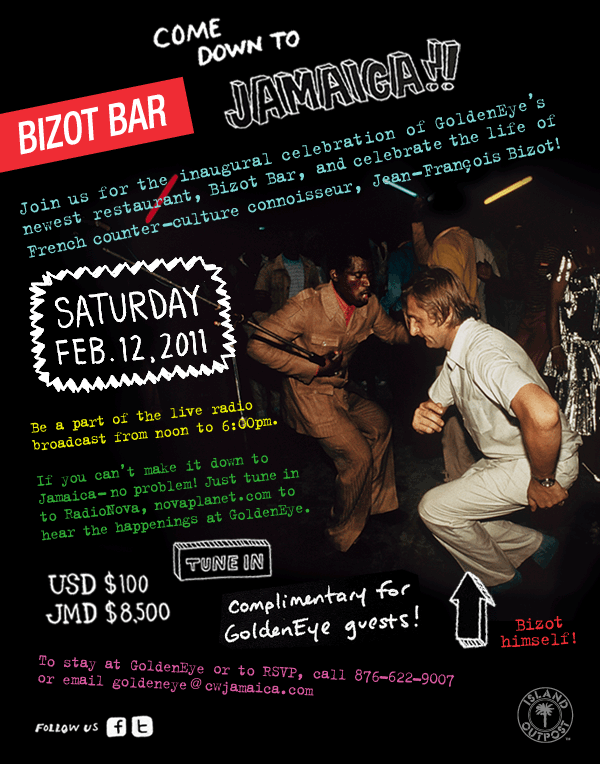 Next Saturday, February 12th at GoldenEye's new restaurant, Bizot Bar, there will be a Radio Nova Live Broadcast from noon to 6:00pm followed by party time!

The Bizot Bar live broadcast will feature interviews with Jamaican and world music stars, including Grace Jones and others.
Radio Nova was founded by Jean-Francois Bizot. Today, Radio Nova is France's critically acclaimed radio station playing world music and breaking new acts. Radio Nova will broadcast the Bizot Bar event on their Internet Real Player (www.novaplanet.com).
Radio Nova has 25,000 listeners around the world over the Internet.
Bizot Bar is named after French counter-culture connoisseur, Jean-Francois Bizot. Bizot loved GoldenEye and visited many times.
This event is open to the guests staying at GoldenEye as well as to others at a cost of  USD 100 or $8,500 JMD, includes food & drink. Space is limited.