Portland Bight Wildlife Centre in Clarendon Opening Soon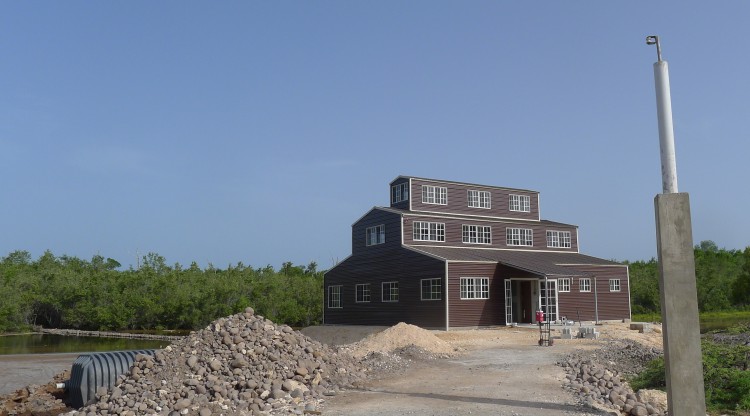 The Caribbean Coastal Area Management (C-CAM) Foundation is developing a wetlands and wildlife centre in Salt River, Clarendon to be opened in July 2015 for a pilot phase of operation. 
The multi million-dollar facility is in its final stages of construction and will promote ecotourism and wildlife conservation in southern Clarendon and its environs when it opens.
The wetlands and wildlife centre  features a boardwalk through mangroves which leads to a bird hide where visitors can learn about the various birds which inhabit the area. There will also be a visitors and interpretation centre,  boat tours of the river and mangroves, a turtle pond, a conservation nursery, and a dipping pond where children will be able to collect samples and observe them under microscopes.
The facility boasts several 'green' features including being solar powered and using harvested rainwater and compost. The sewage will also be treated on site and used for irrigation in the nursery.
The visitor centre is a three level building with a multi-purpose display area with exhibits about the plants and animals that live in the Portland Bight area. There will also be a cafe and gift shop when the facility is completed later this year.
The visitors centre will also feature a teaching area and a library and the top floor will allow visitors spectacular views of the river and of the mangroves.
The Portland Bight Wildlife Centre will be a perfect spot for birding on Jamaica's south coast, for learning about the area's environment and ecology as well as for a family friendly eco-tourism outing. CCAM is approximately one hour from Kingston.
CCAM is led by Ms. Ingrid Parchment, Executive Director.
For more information about visits to the Portland Bight Wildlife Centre please contact Ingrid Parchment, Executive Director, Caribbean Coastal Area Management (C-CAM) Foundation
P.O. Box 33, Lionel Town, Clarendon, Jamaica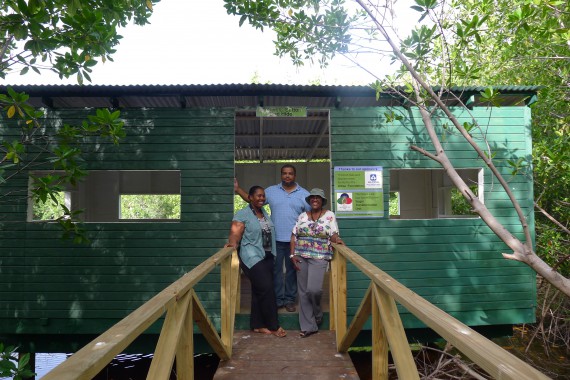 The CCAM team, from left to right, Ms. Nisheeka Blackstock, Mr. Brandon Hay and Ms. Ingrid Parchment at the bird hide.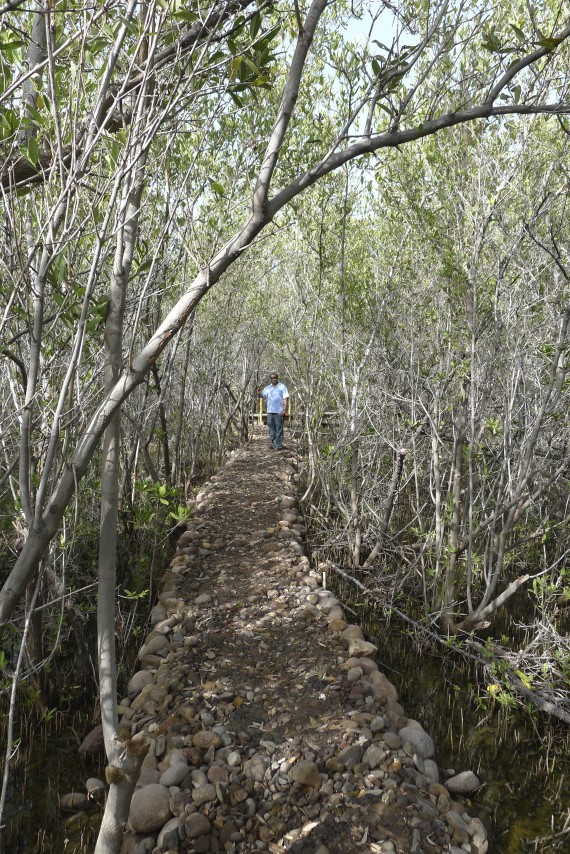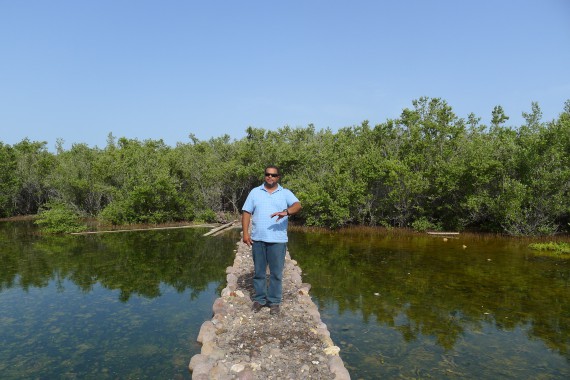 Mr. Hay on the boardwalk explaining the many points of interest along the way to the bird hide.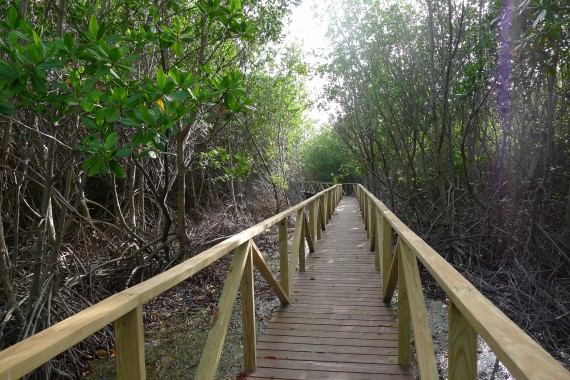 The boardwalk allows visitors an up close look of the area's mangroves.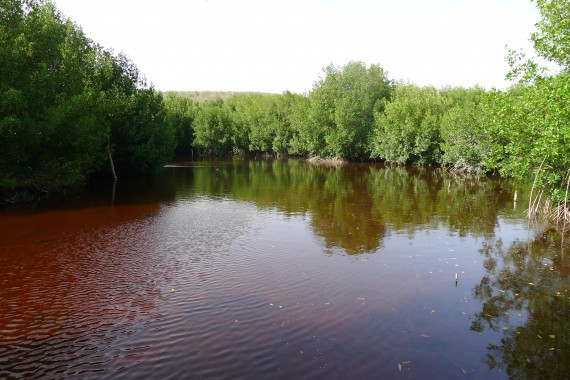 The view of the river from the bird hide where visitors can see a variety of local birds, flora and fauna.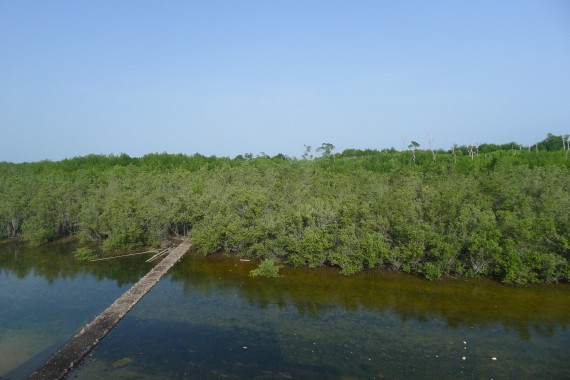 The view from the visitors centre's top floor of the boardwalk, river and mangroves.